This new market environment is a lot different from the past. Many of the old patterns are no longer working like they used to. This has lead me to start looking for new tradable setups and I recently stumbled on a new one. This pattern has been paying my bills quite nicely over the last 6 months, and I thought I'd let you in on the secret…
Now you must understand that there is no magic or hocus pocus involved in making money in the market. Literally all you have to do is find something that works, more often than it does not, and focus on executing a strategy around this specific pattern. I can guarantee you the pattern I am about to reveal is extremely profitable. The only question is whether you are willing to put in the time and learn how the market functions so that you can start profiting from it on a daily basis.
When you start utilizing a trading method like this you will no longer need to buy stocks based on message board rumors or stock tip from some so called guru in an online chat room that you are wasting your money on. If there is only one thing you learn from this email it is that to trade successfully requires becoming self reliant. It's almost impossible to make money by following others.
I call this new pattern a boomerang. It starts with a stock in a strong uptrend. The stock pulls back with an ABC type correction, but finds support and makes a new high, breaking out above the previous high. Eventually the price action speeds up and the stock gets ahead of itself. This is at point 1 and it defines the first top.
The stock pulls back but holds the 50-60% range and then moves back to the high. Now the naive breakout players jump into the stock but these are retail traders and they don't have the buying power to allow the stock to break out at point 2. The stock quickly pulls back, shaking these people out, and this time it breaks below the prior support level from the previous pull back. Up until this point this is basically a double top which is a standard pattern but here is where it gets interesting. We now have a defined range and that is all we need to set ourselves up to profit off of the next move higher.
If the stock double bottoms or even better, holds a higher low on the next pull back, the first trade we are looking at is to buy the stock and ride it back up to the previous high. We will look to sell into the breakout above the previous high as the more experience breakout players enter the stock and most likely cause it to breakout to a new high. Since clean breaks rarely happen, we will be ready to enter the stock on the short side and ride it back down to the prior support level. The target on this trade will either be to buy to cover as the stock breaks below the previous support or cover as the stock puts in one more mid level double bottom pattern (which signals a new high is likely).
Now if you have no idea about what I am talking about don't worry. I am willing to break everything down and show you EXACTLY how a professional trader operates. I've been trading successfully for a living since 2004, and patterns like this have allowed me to extract large sums of money from the stock market on a consistent basis. If you're one of these lazy people that thinks you're going to stumble on to some day trading robot that will allow you to earn effortless profits or trade profitably while you sleep without a clue about how the market works, please leave my blog right now and walk away from the stock market forever! If you are serious about learning Click here because I think you'll be surprised how effective it is.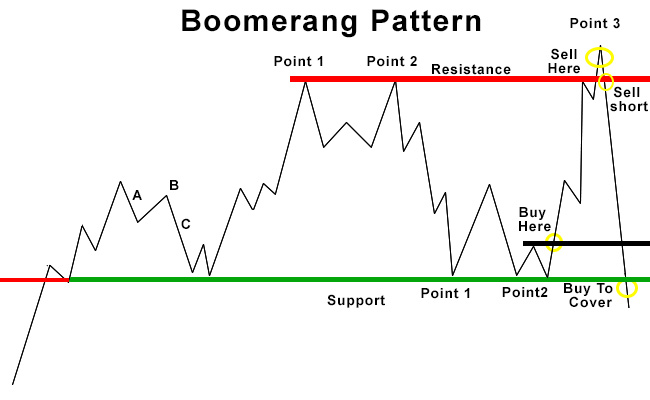 Read to take your trading to the next level? Try out our course risk free for 60 days right now.