A New Pump Is Coming By A Successful Penny Stock Promoter BDPS…
Time To Get Ready For A Potentially Large Pay Day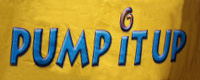 A new stock promotion is coming next week (Tuesday January 14th) by the worlds second greatest stock promoter. In the past 5 months they haven't had any good pumps, but I am hoping this will change after Tuesday. Typically a pumpers reputation is only as good as their last pump and therefore it is best to ignore or be cautious how this promoters current penny stock pick plays out.  Fortunately in the past they have show that their list is massive (probably at least 500,000 subscribers) which is enough so that they can almost always bring a 50-100% gain. The question is have they killed their list or do they still have the ability to inflate stocks for multi-day runs like they used to.
Multi-Day Trade or Not?
Personally I think this stock promoter still can do it, but they have just hit some road blocks in recent months which caused them to get greedy, and take advantage of their list. Whether they let this stock run or not is a mystery at this point, but in any case they are much better than other stock promoters. The pumper even said they would pay $500 if anyone guessed their pick. I think they are doing this because in the past they have had a problem with people front running their penny stock alerts.
Front Running Penny Stock Promotions
When front runners get a hold of a stock, stock promoters typically either cancel picks or let the picks dump on purpose to screw over front runners and teach them a lesson.  If everyone sends on what they think is the real pick, and nobody actually guesses it, then the stock promoter will know there's a good chance that nobody has front run this stock promotion. This is a pretty ingenious way to prevent these blood suckers from ruining the stock promoters penny stock picks.