In mid-November 2016 I took a three week trip to Asia. I know I said I would post my trip report months ago but the Trump rally completely got in the way. The market has just been on fire reaching new all-time highs and the trading opportunities have been unreal. When you are trading for a living and there is a raging bull market, it makes sense to spend all your time focusing on your trading to squeeze out as much easy money as possible. If I was a trading guru living off of DVD sales then I certainly would have already posted this. In any case I guess it's better late than never.
I like traveling to Asia because not only is it an interesting place, but it has amazing Asian food (which you typically cannot find in the U.S.), friendly people, so much to see, and in many parts, is dirt cheap. I am talking 5 star hotels for $80-$100 a night and full meals at just $1-3! In fact I had a personal butler at one of the hotels I stayed at this time around! You just can't find this in Canada, Europe or the US without spending $2000 a night+. Now of course trading provides me the luxury to travel and afford more expensive places but the value that's available in Asia is pretty amazing…
I flew business class on Cathay Pacific nonstop from Boston (BOS) to Hong Kong (HKG) and then after a shower and a short layover in Hong Kong airport, I continued on to my first destination Ho Chi Minh City (SGN) in Vietnam. Tip if you can visit the wing Lounge in HKG you can take a shower which is nice after an overnight flight. The flight was 15 hours from BOS to HKG and then another 2 hours to SGN. Sitting in economy certainly would suck, but thankfully my trading profits allows me the ability to afford the absurdly priced $14,000 round trip ticket to Asia in business class. On my next trip to Asia this summer I am considering first class to Bali (DPS) and Jakarta (CGK) in Indonesia  The $20,000 price tag is insane, but thanks to Trump the last 3 months has been incredibly profitable for me, so I am thinking that I may splurge a bit but more on that in another post. If you've been to Jakarta or Bali send me an email and let me know what was your favorite thing to do or see there. Support(at)beatstockpromoters.com.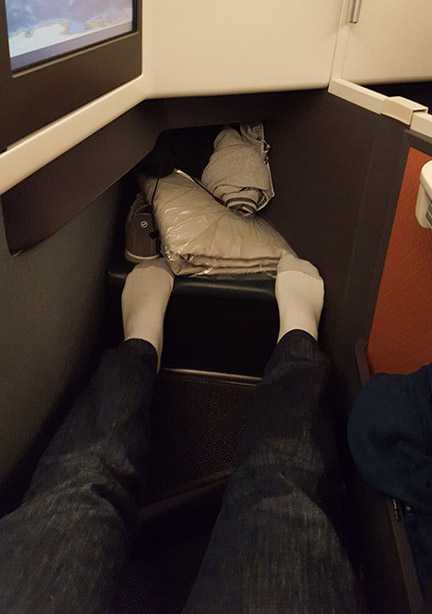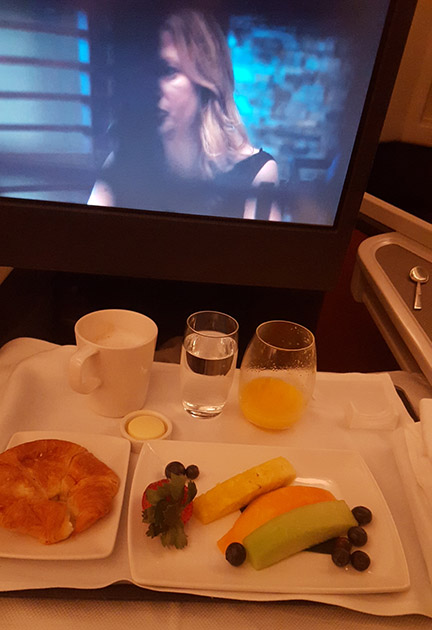 I arrived in Ho Chi Minh and purchased a sim card at the airport. Mobile 4G data is so cheap in Asia that it only cost me $10 7gb over 21 days. I then was able to call an Uber which took me to my Airbnb rental in District 1 of the city. District 1 is where the down town area is and most foreigners stay. When you leave District 1 and head into other districts, it is much tougher to communicate with people because most don't speak much English, although I have heard a lot of expats live in District 2 so who knows.
Taxi drivers are pretty scummy over there (and in most countries in South East Asia) and I prefer to use Uber whenever possible. At $.30-$1.00 a ride you really can't beat it! (They even have Uber moto in Vietnam, which calls up a motor bike taxi, but after one ride on a motor bike taxi in Ho Chi Minh I realized that's like attempted suicide). The ride was about 40 minutes which isn't bad. I like staying in Airbnb when possible because of the privacy they provide over a hotel. Don't get me wrong I also like 5 star hotels, but Airbnb allows renting full apartments in many cities in Asia and most of the time these are high end, newly renovated apartments for $50-100. I'd never stay in somebody else's home, but of the ten times I have used Airbnb, the majority of the time I have been very happy. Unfortunately I accidentally delete the pictures of the Airbnb off my phone but trust me when I tell you an apartment like the one I stayed in for $80 a night would probably rent for $2800 a month in some US cities.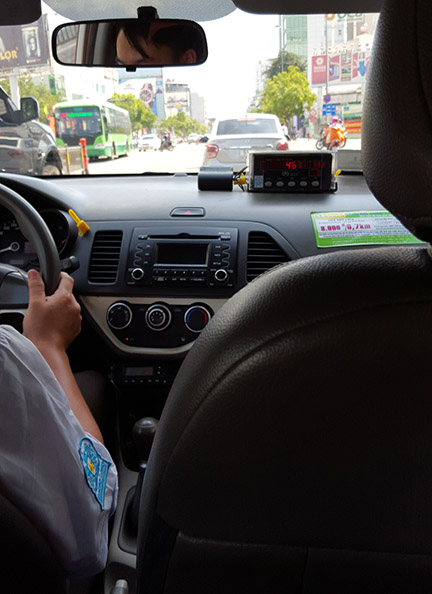 The first thing I noticed about Ho Chi Minh is that the traffic is unreal. There are literally millions of people riding motor bikes in this country and it's really an incredible site to see. At first I was a bit shell shocked when I had to cross the road but I soon learned you just need to take a leap of faith and walk blindly and they surprising won't run you over. After I got over the initial shock my first stop was to have my first meal.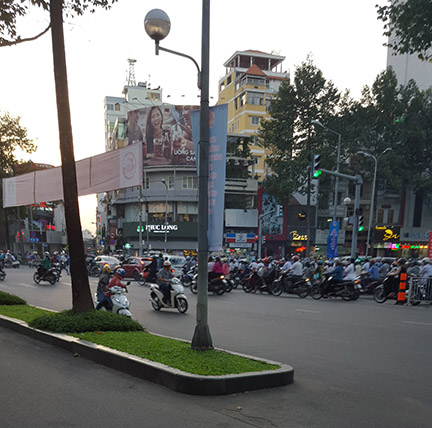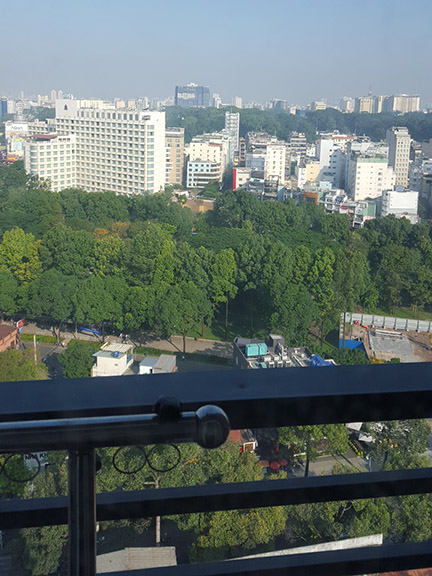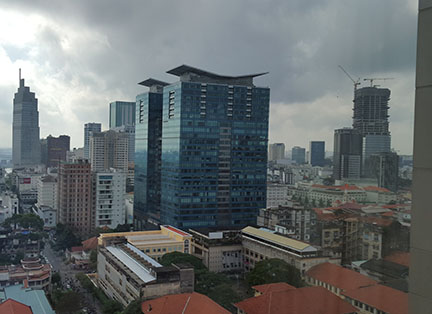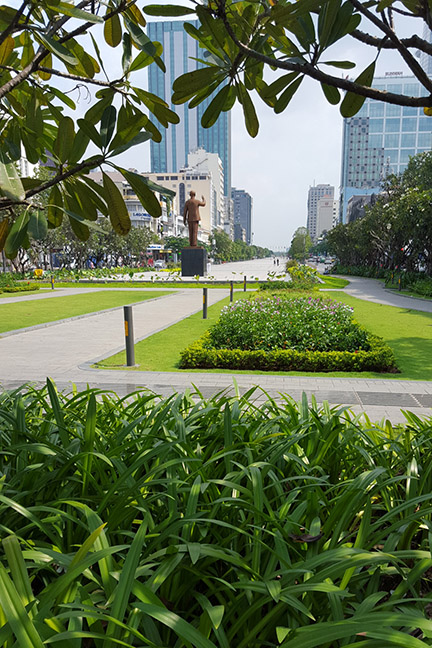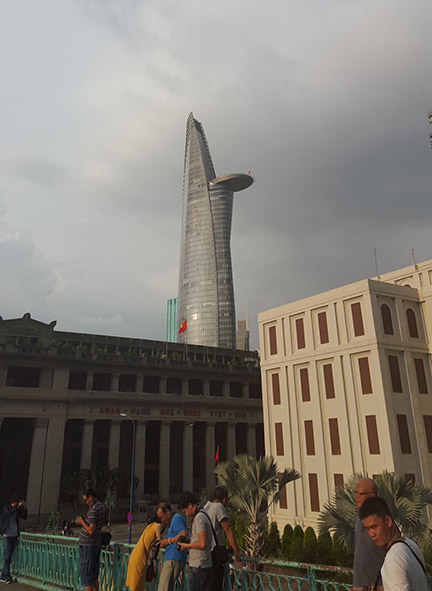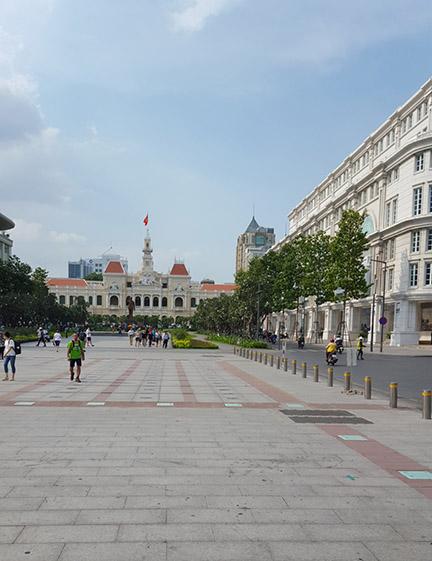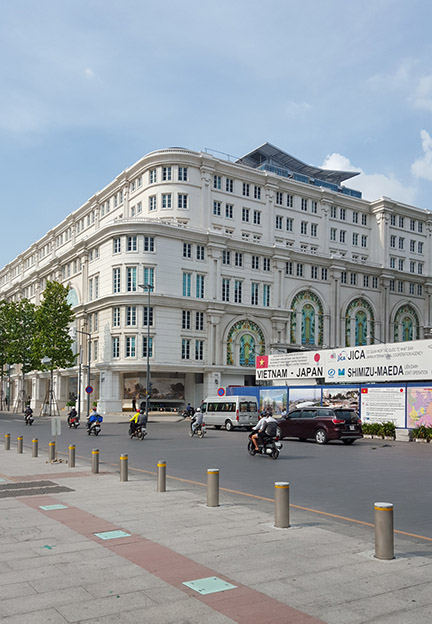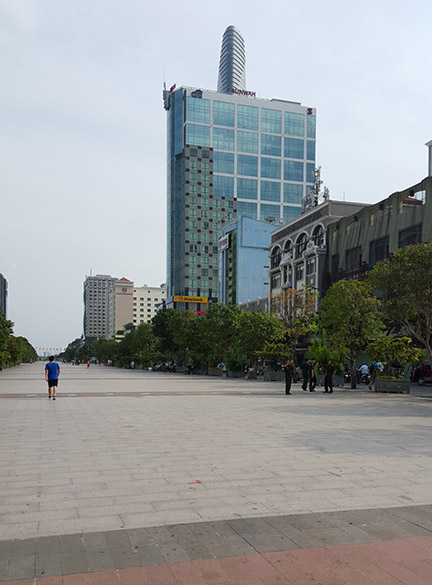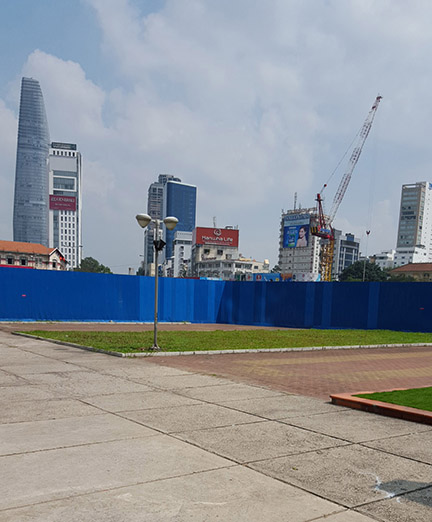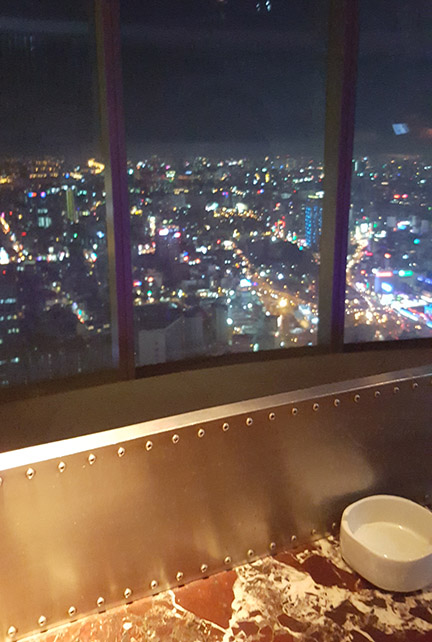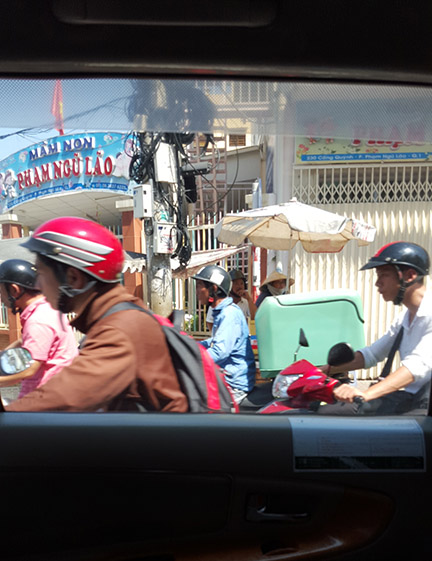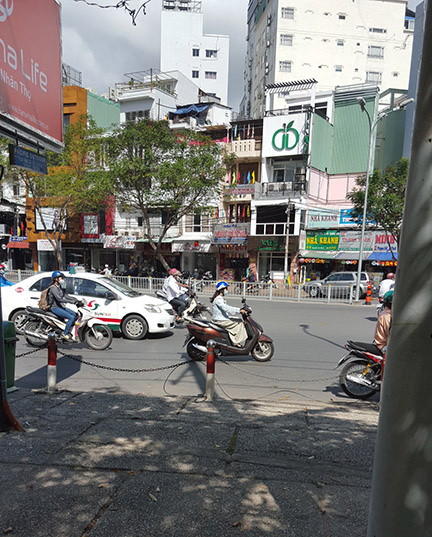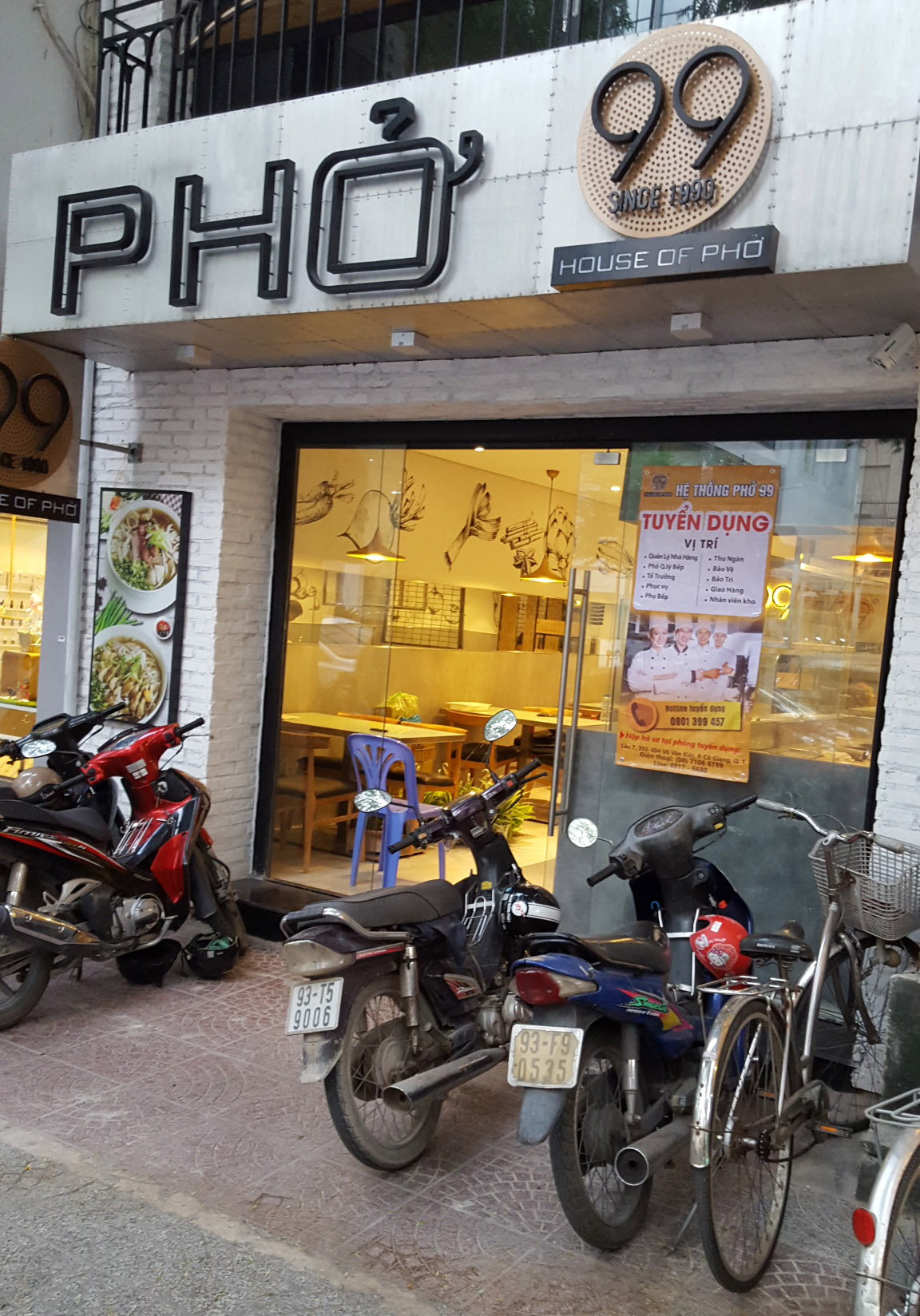 Most people probably picture Ho Chi Minh as a really undeveloped place from watching movies like Full Metal Jacket, but I can assure you this is a relatively modern and emerging city. I really had no idea what to expect but I was pleasantly surprised. China's growth may be slowing, but this is not the case in Vietnam.
Before traveling to Vietnam I felt Thailand had the best food I had ever tasted but I quickly changed that opinion. Thailand certainly has amazing food, but Vietnam is a foodie's dream come true. Every single bite has numerous flavors and it's just absolutely the tastiest food I have ever had. Each individual dish has one or more sauces to dip the various foods and they all seem to provide a foodgasm in every bite! In the past I had never really eaten much Vietnamese besides a bowl of Pho occasionally, but this trip led me to become a Vietnamese food lover. There just are thousands of different dishes and it's wonderful when you are able to order 5 dishes at every sitting (yes I am a glutton). Thankfully all the walking I did on this trip kept me in shape or else I probably would have legitimately gained 25 lbs from all the food.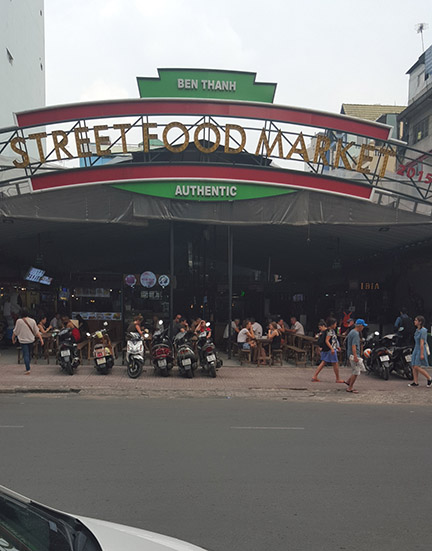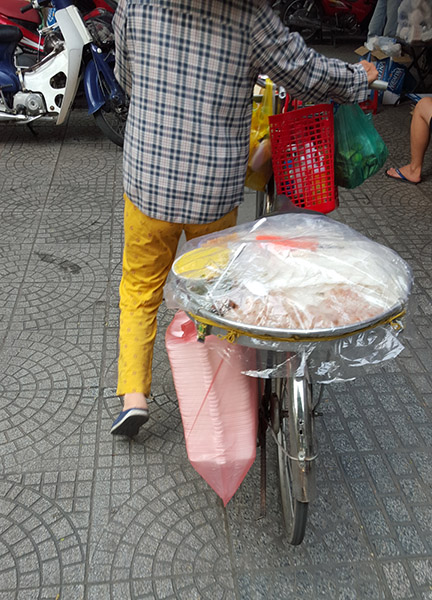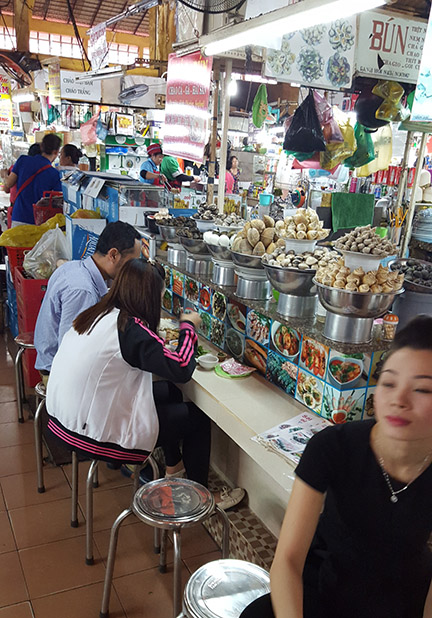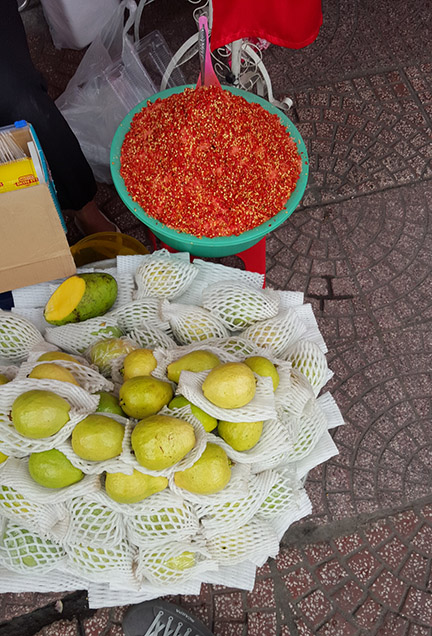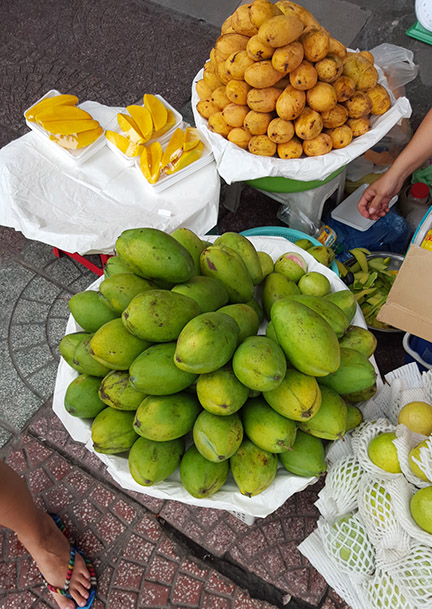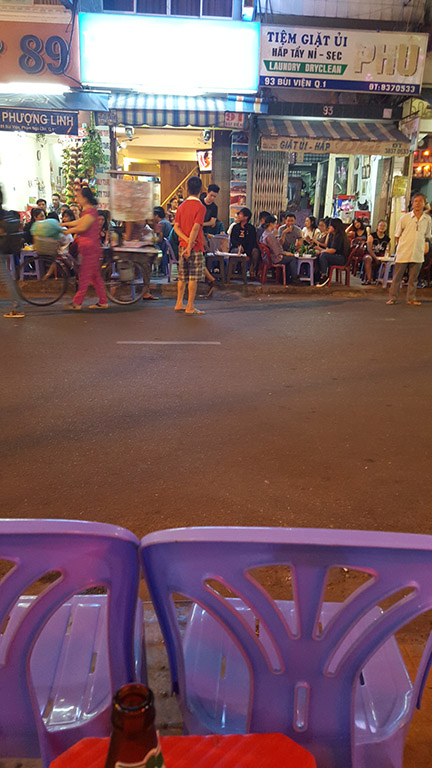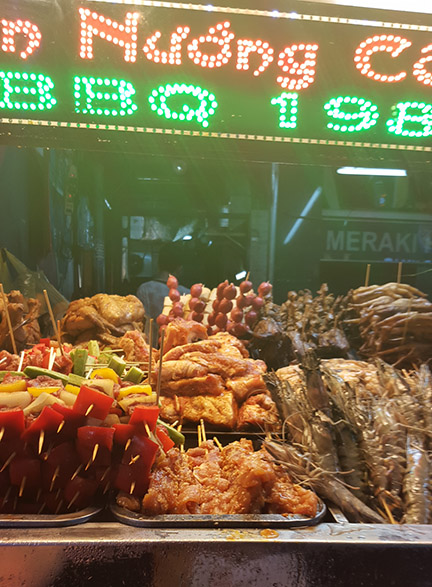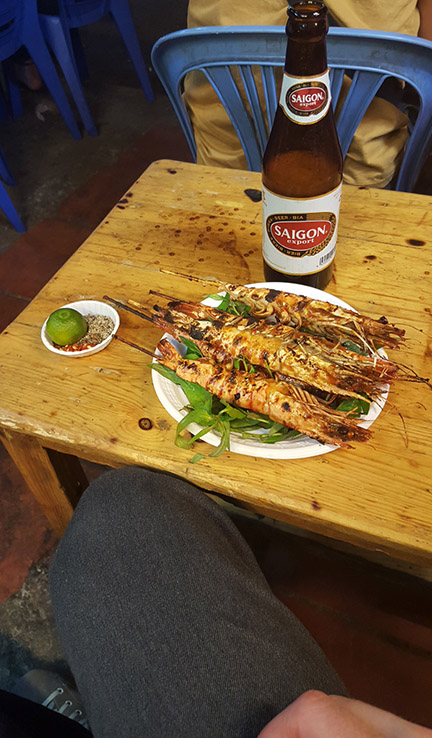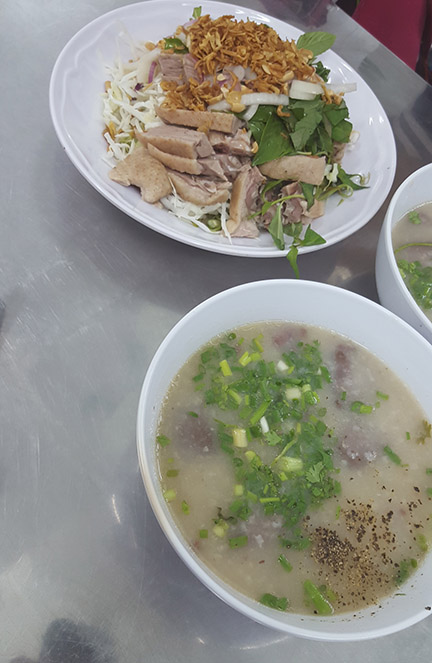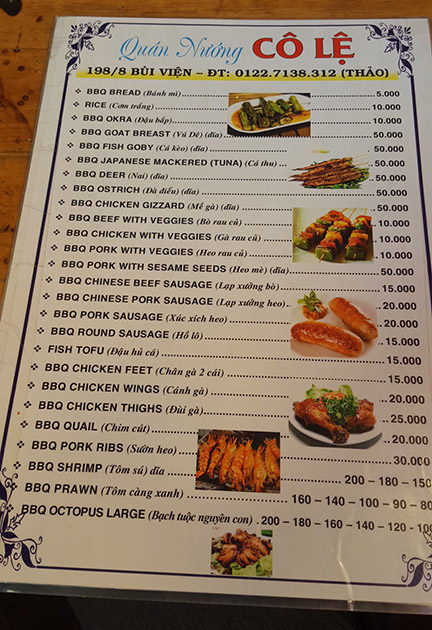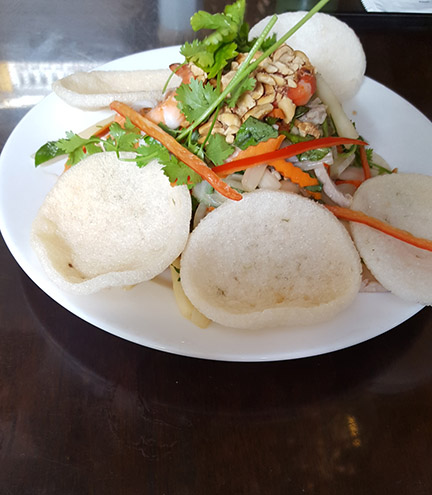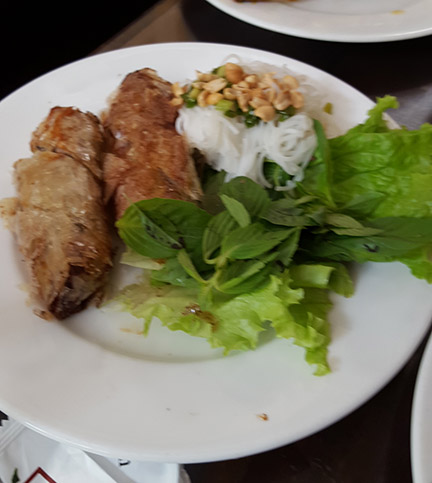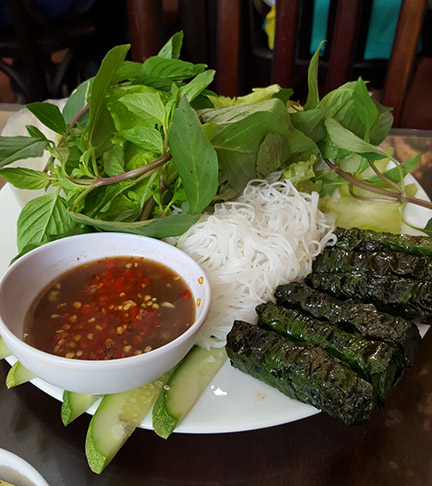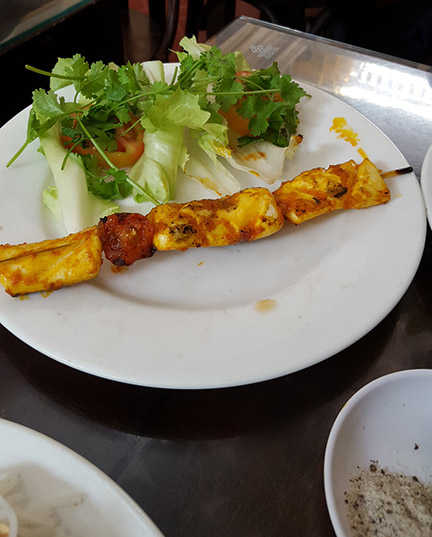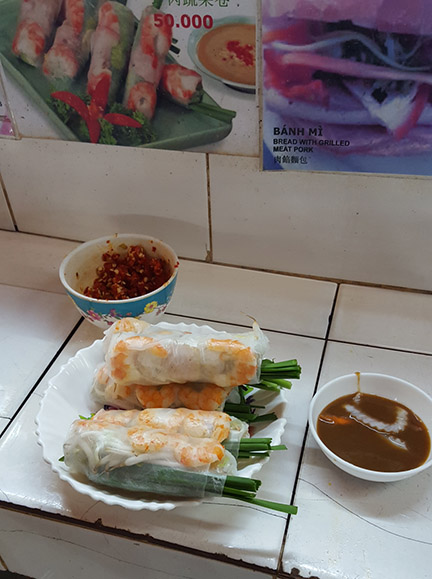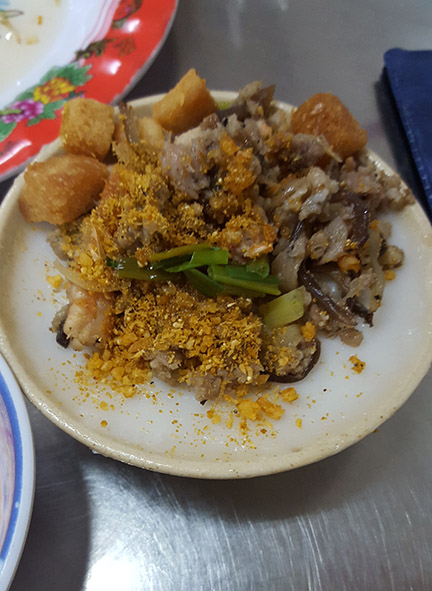 Coffee is HUGE in Vietnam. There are literally 3 coffee shops on ever block of the city. I am talking thousands of coffee shops. The difference is these also act as restaurants and are generally sit down places. They also turn into bars at night. While the coffee is definitely stronger than our coffee in the US, it's very good. I love coffee and it was really nice to be able to get a delicious cup on demand.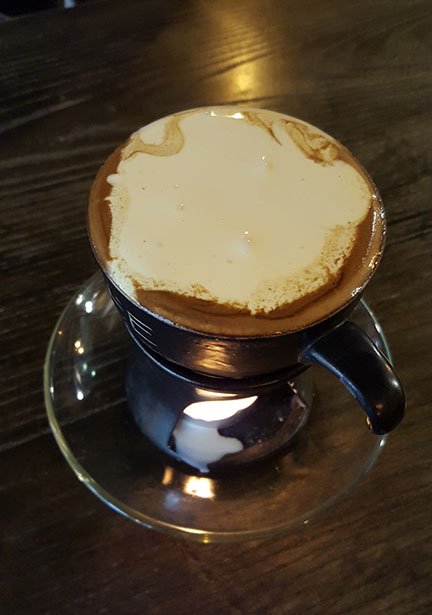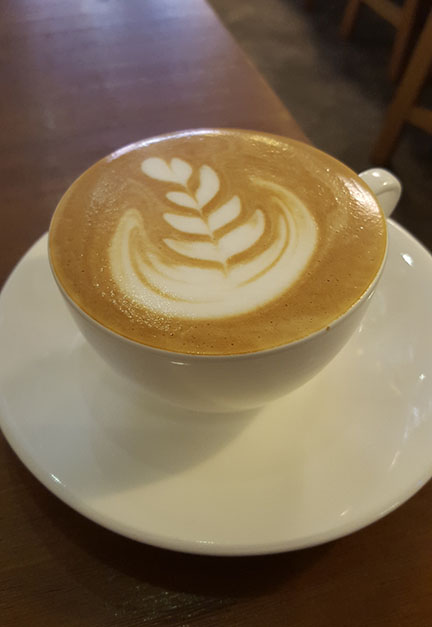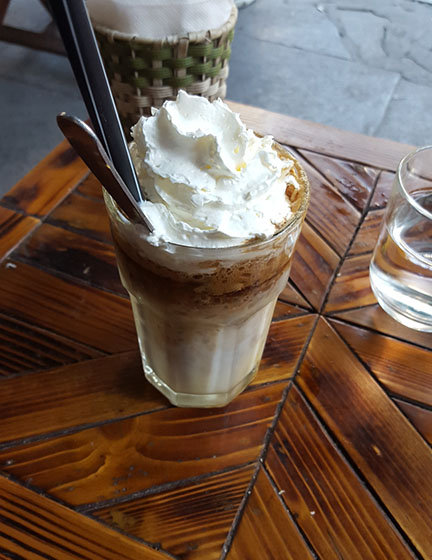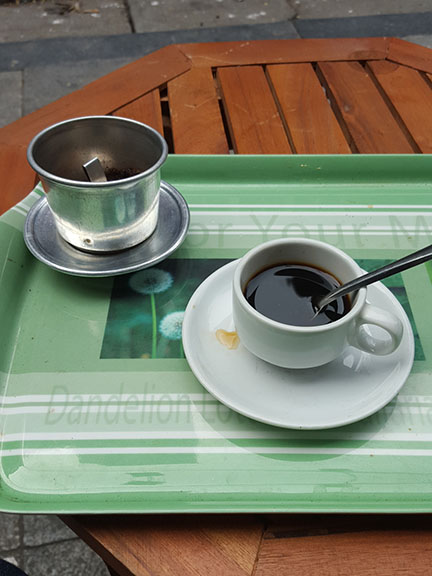 I stayed in Ho Chi Minh for 7 days. Some people may think this is a bit long but I really liked it there and there is so much to do and see, that I felt it barely scratched the surface. I certainly plan to go back but first I want to see more countries in Asia. The weather in Ho Chi Minh was very warm (typically 88-90 degrees each day) but the humidity was lower in November which made it much more bearable at this time of year. Another thing to be aware of is that people in Vietnam don't speak English well. In Thailand most people speak at least basic broken English but in Vietnam they are a lot worse. I think it has something to do with the fact that they have a hard time pronouncing many of our words. This makes it a bit tougher to understand them, but it still was nothing like Tokyo where I felt completely lost in translation.
My next destination was Phu Quoc, an island in the southwest part of Vietnam on the gulf of Thailand. Phu Quoc was an interesting place. It's essentially a much less developed version of Phuket. This is like Phuket 20-30 years ago. If you've been to Phuket then you know what I am talking about because many parts of Phuket are way over developed. Phu Quoc is a large island and much of the island is still untouched. They have big plans to develop it in the coming years which may be a good thing for the country, but bad for people that like peace and quiet.
I stayed at the Salinda resort and I highly suggest it. The location is good and although it was a bit more expensive at $200 a night, it was equivalent to what you would get for $500-800 a night in the U.S. The resort is located on Long beach which was pretty nice and so was the pool, but the highlight was the AMAZING buffet breakfast. It seriously was one of the most spectacular meals I have ever had and it was included in the price.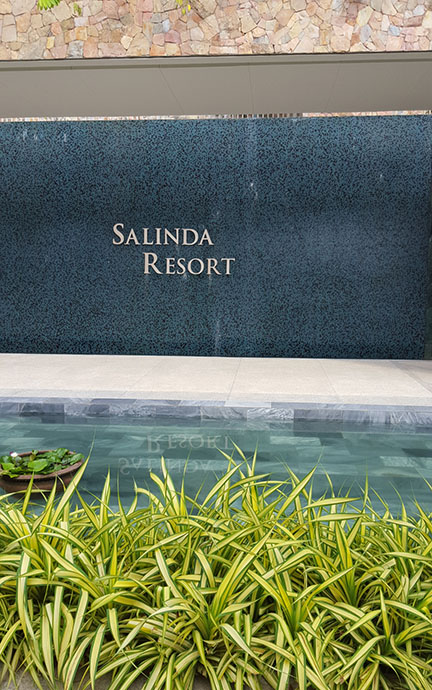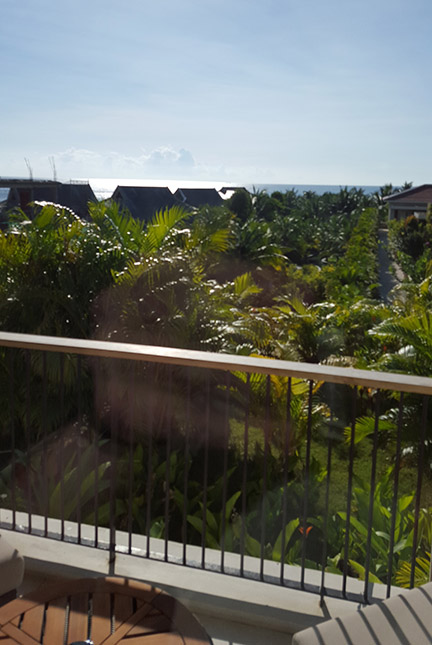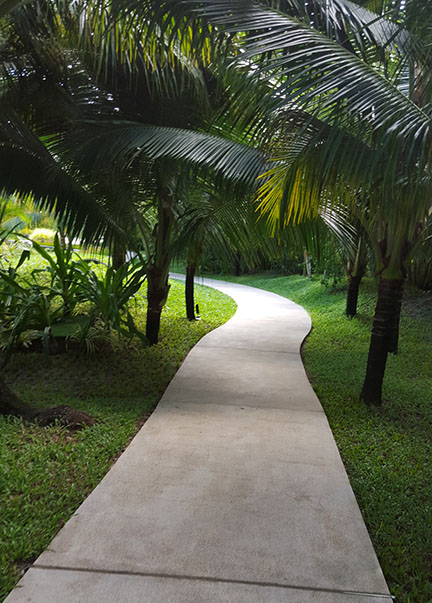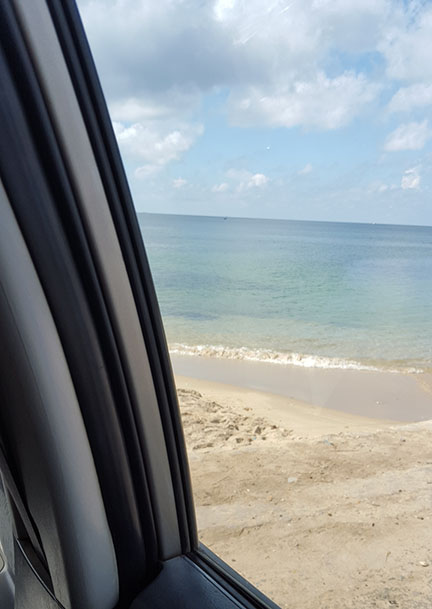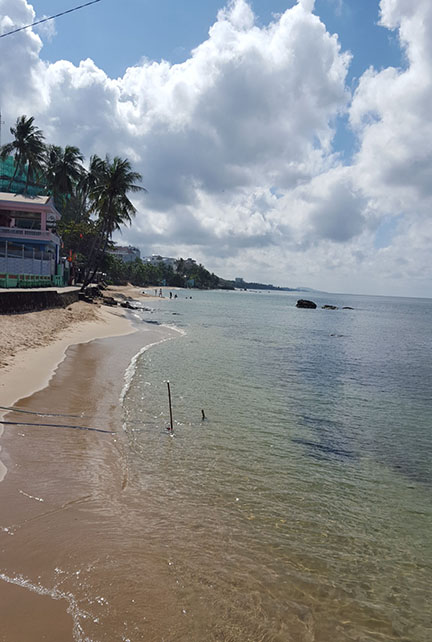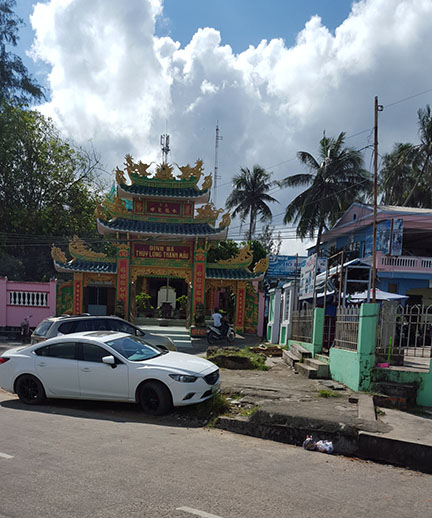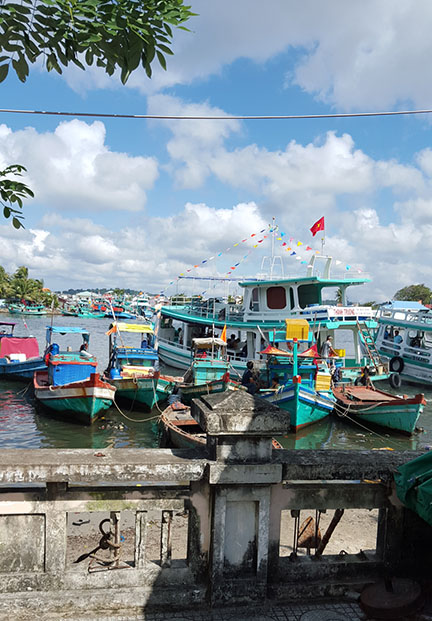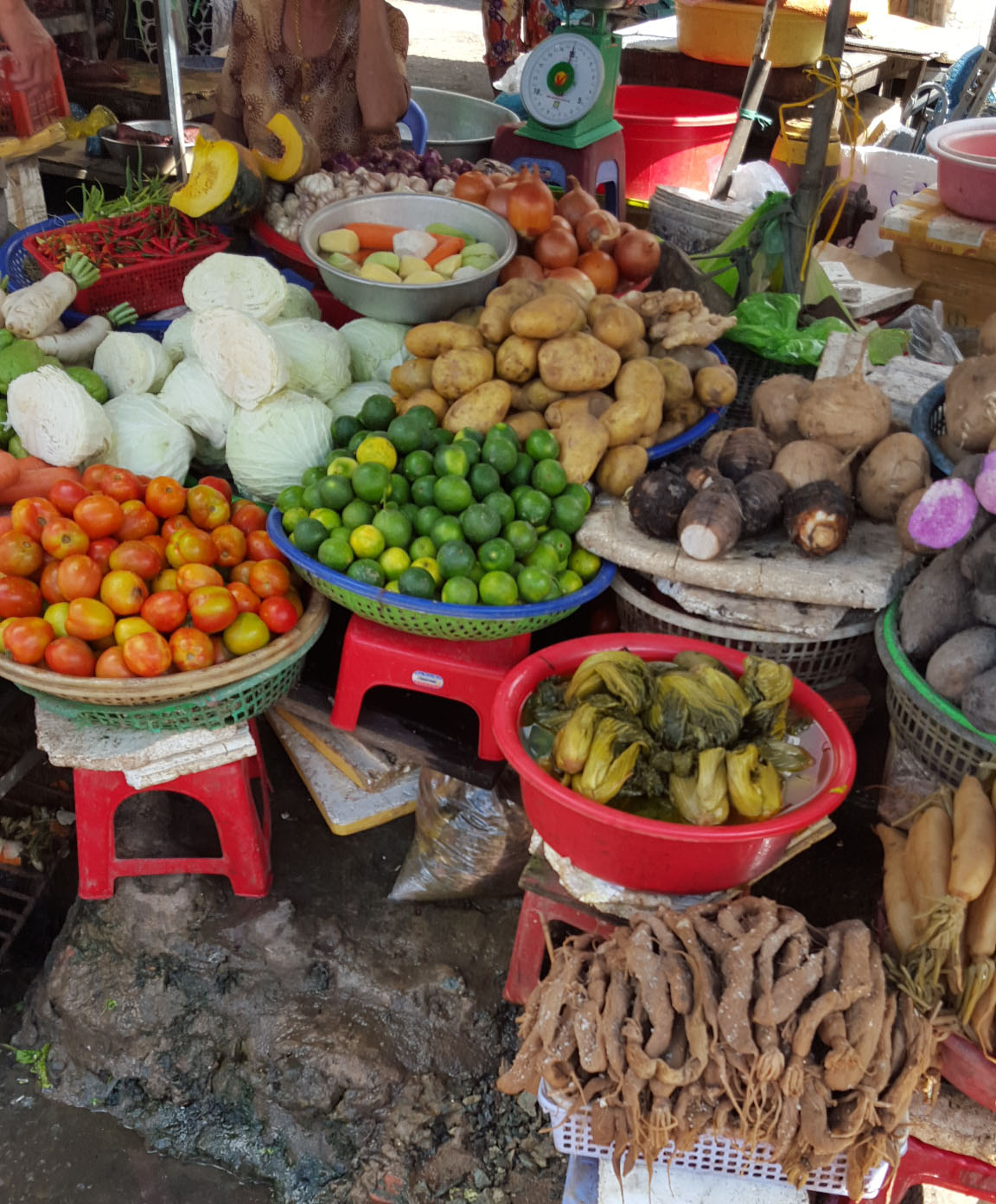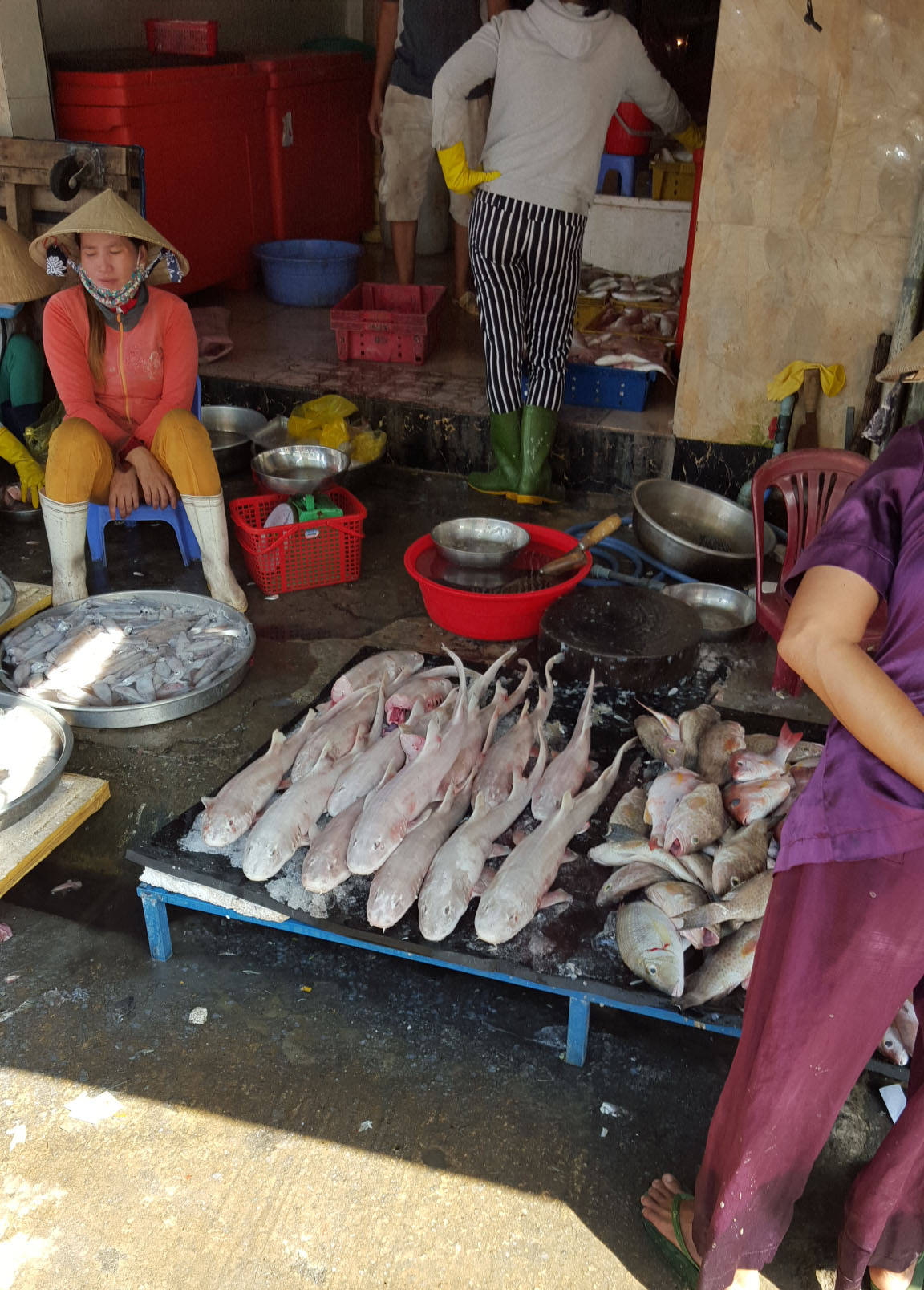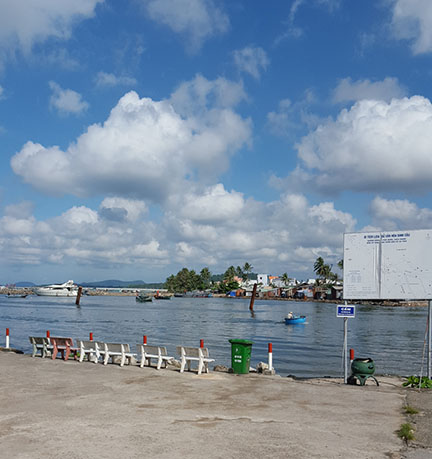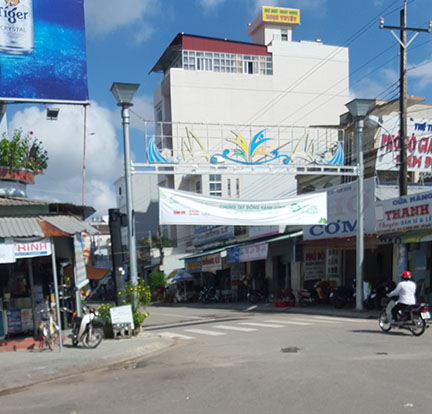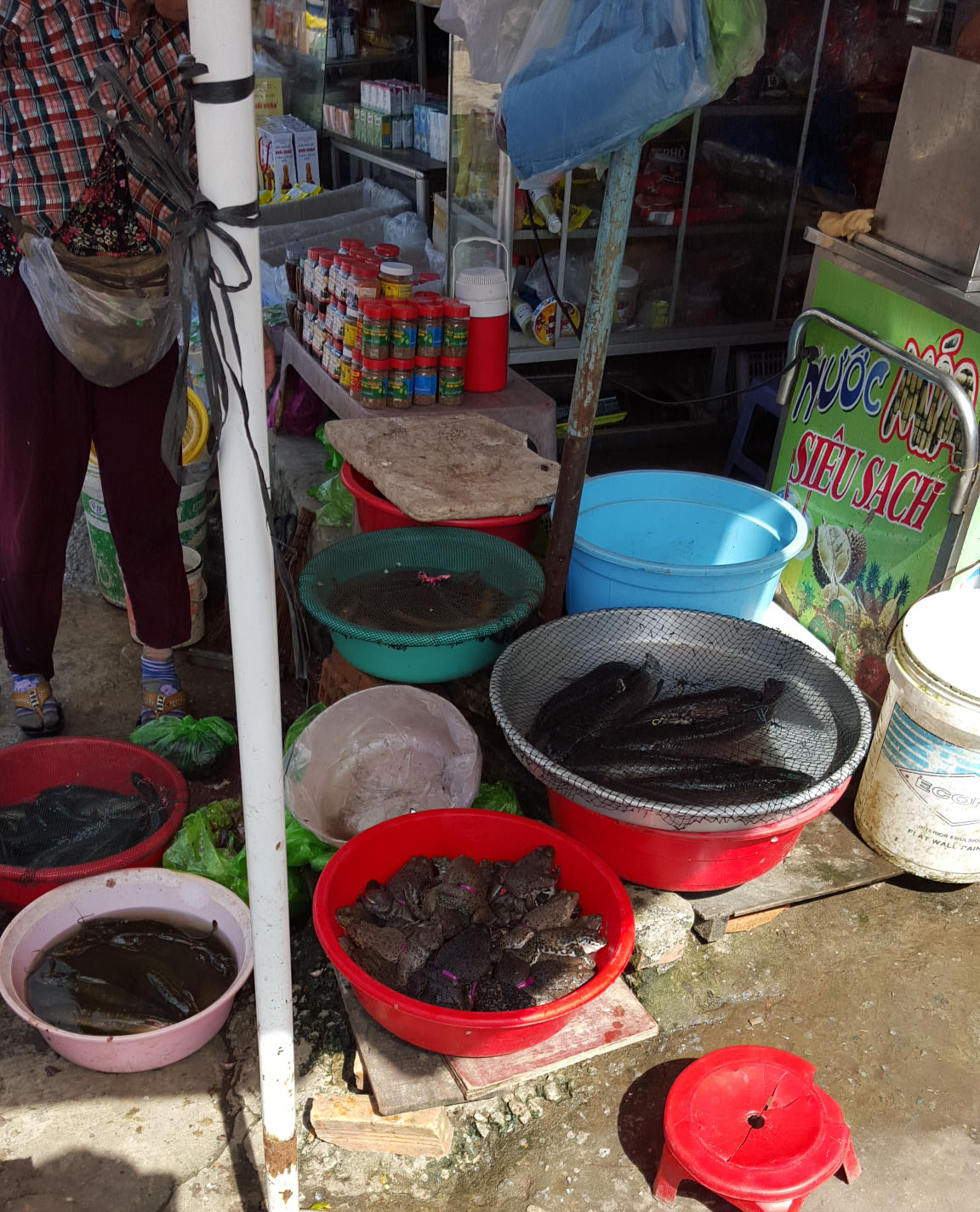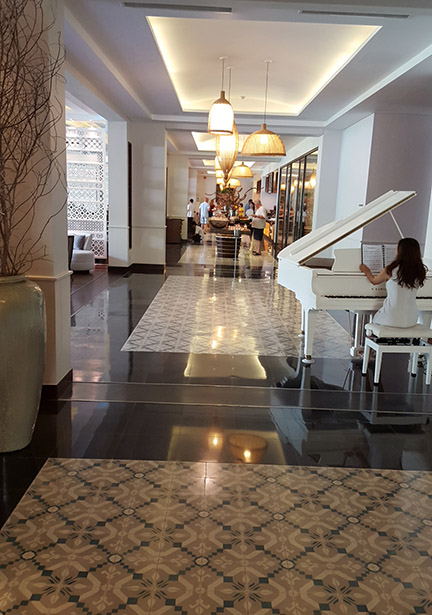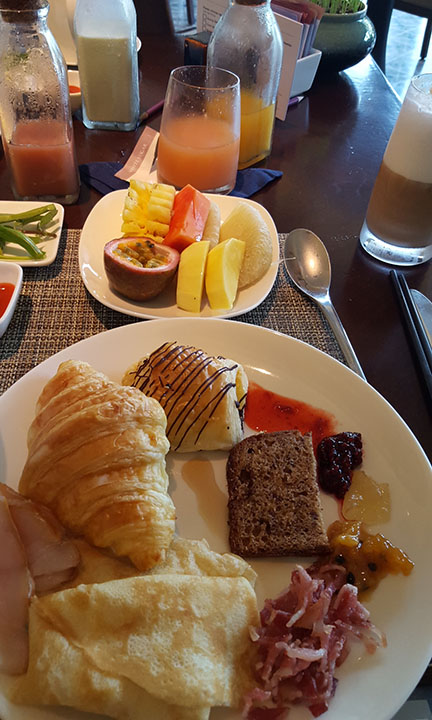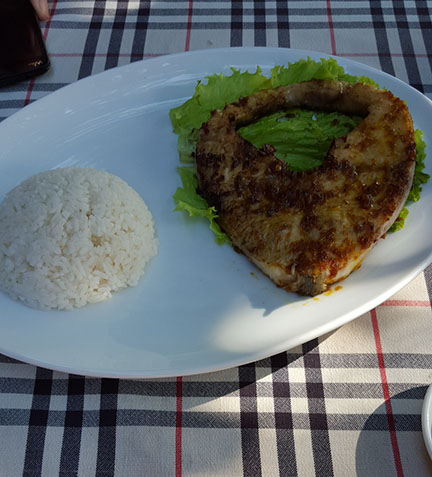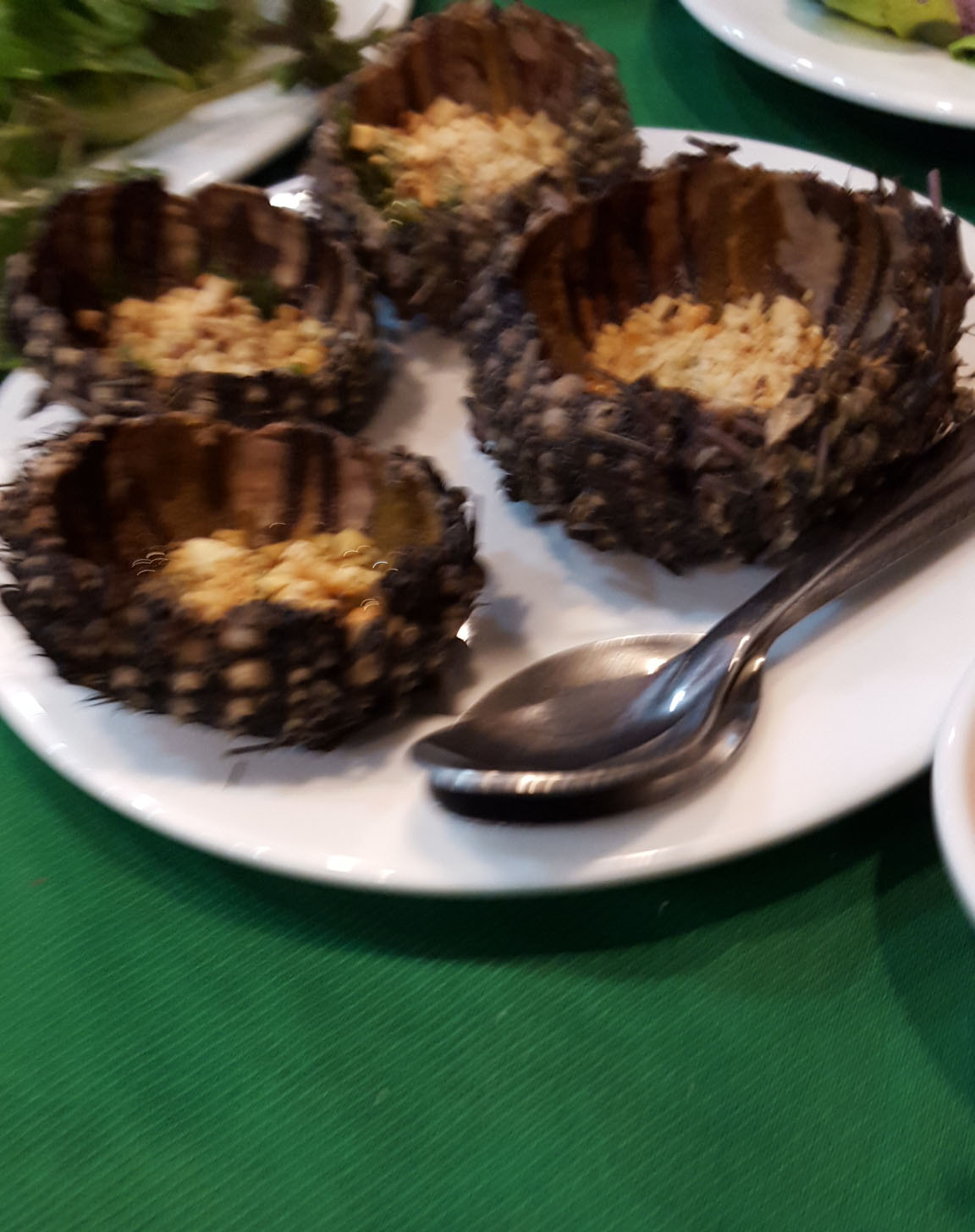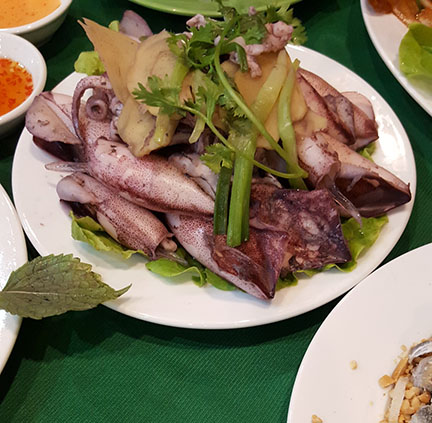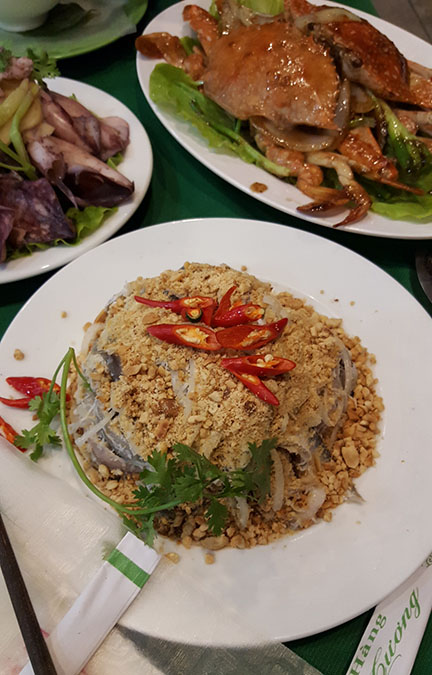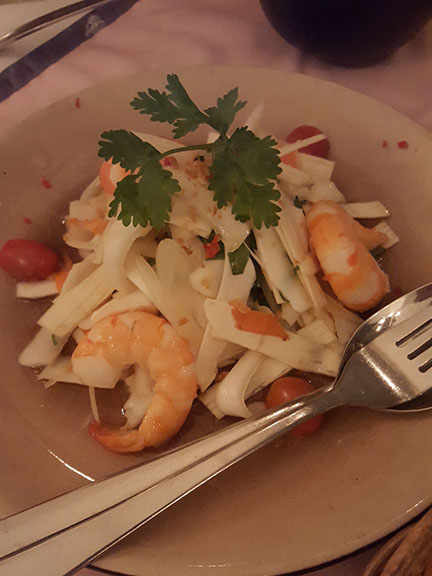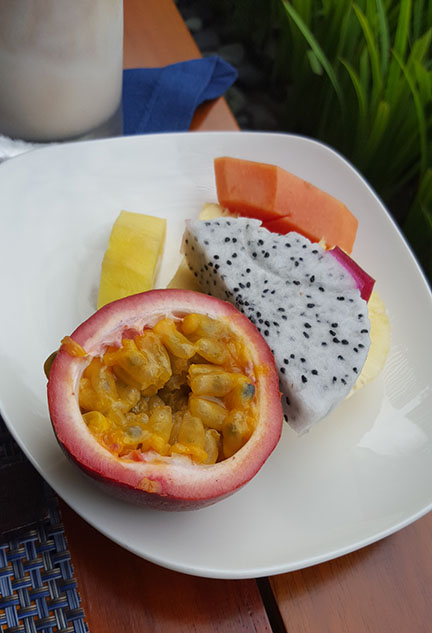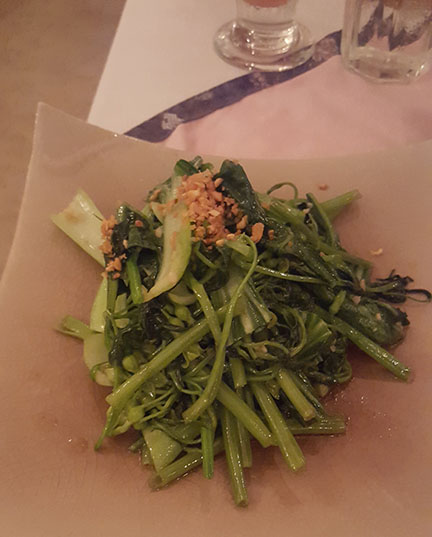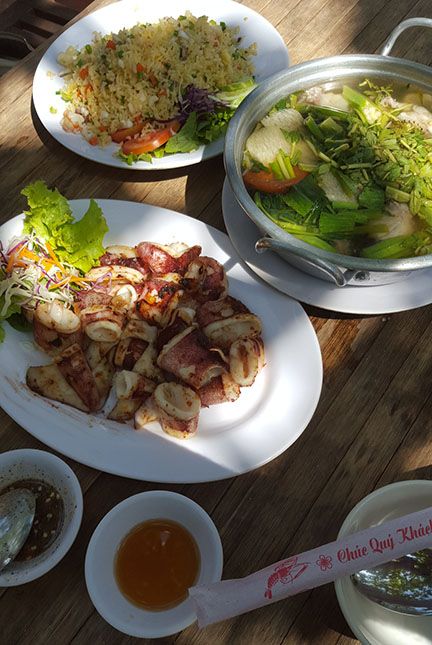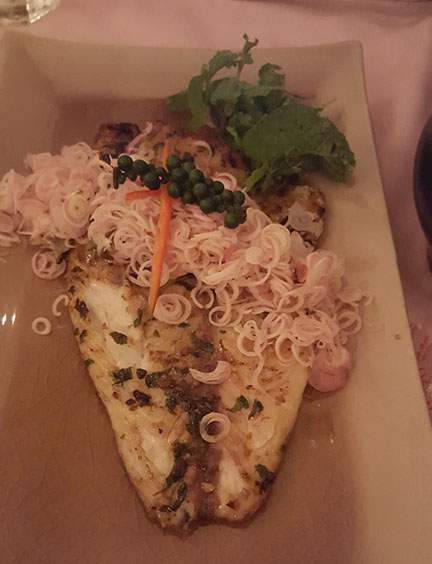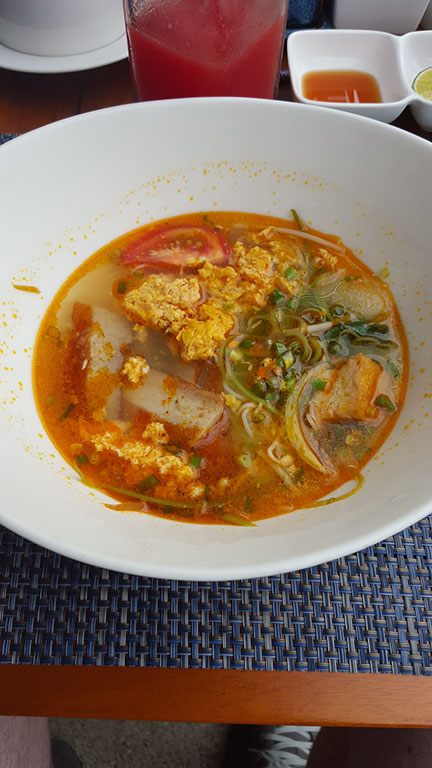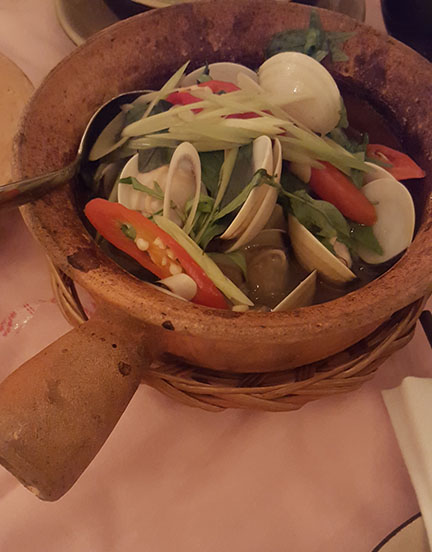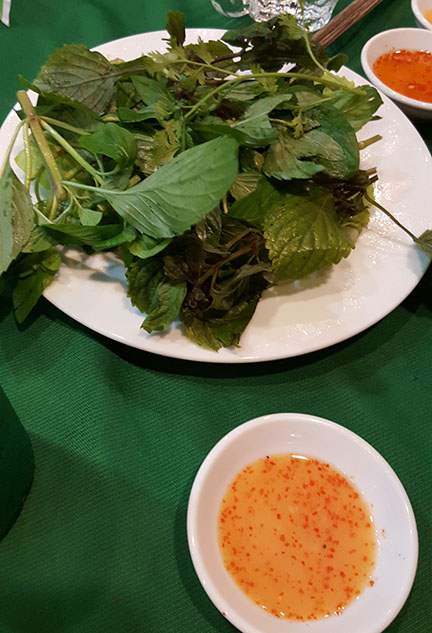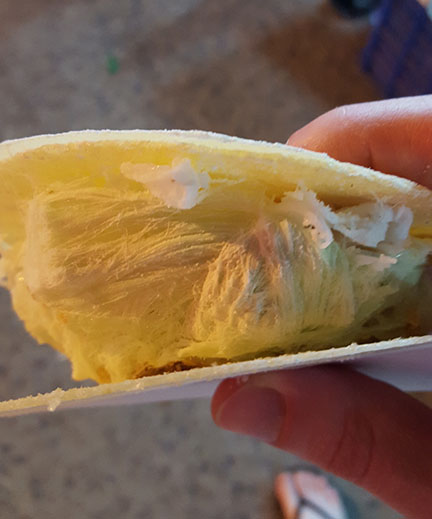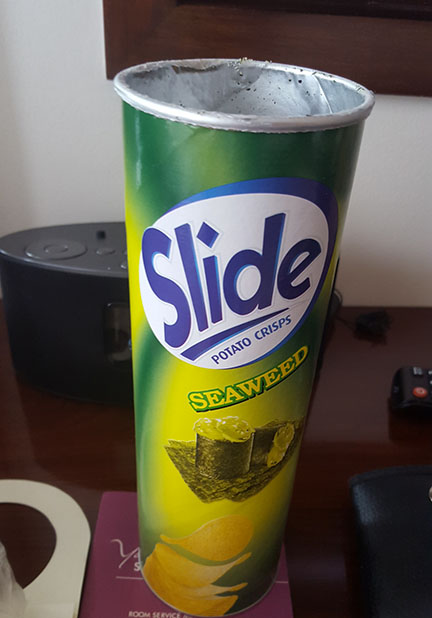 I would say the best thing I did on this island was rent a motor bike and travel to a fantastic white sand beach on the opposite side of the island called Sao beach. It was about a 50 minute ride and I got caught in a torrential down pour on the way back, but the views were amazing and it seriously was one of the greatest adventures I have ever experienced. The water was crystal clear and the fact that is was fairly secluded and low season, meant it wasn't too crowded. There were a couple small restaurants right on the beach and I had fresh coconut (this woman literally climbed up a tree with a machete and chopped it down) and some of the best seafood of my life. The other highlight of Phu Quoc was the night market for dinner and desert along with some amazing restaurants that completely blew my mind.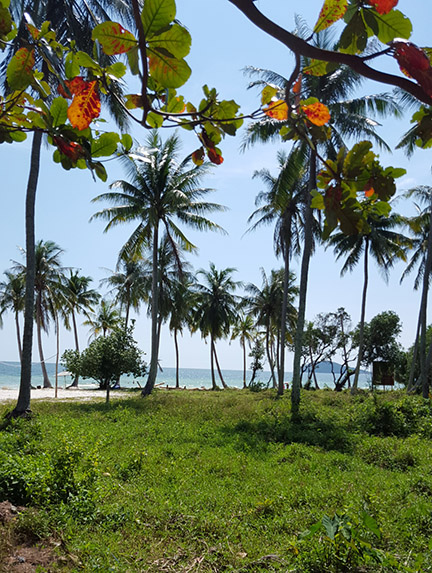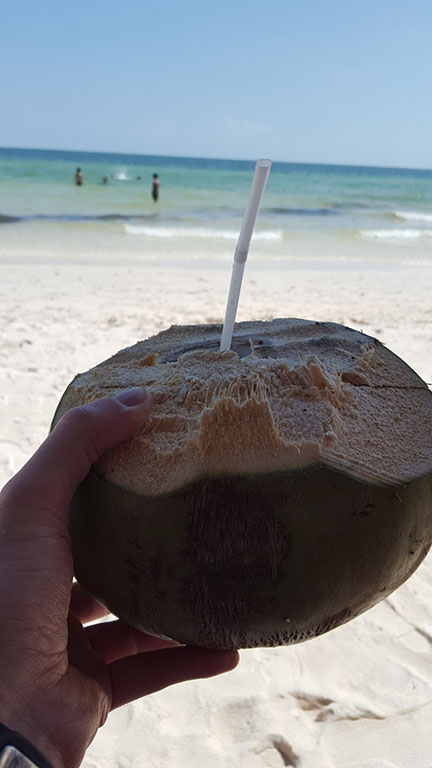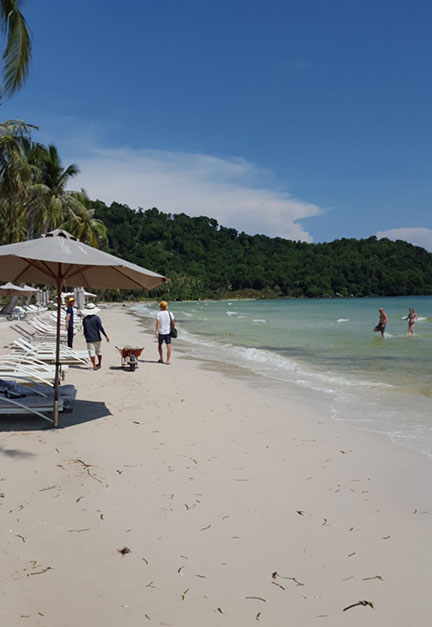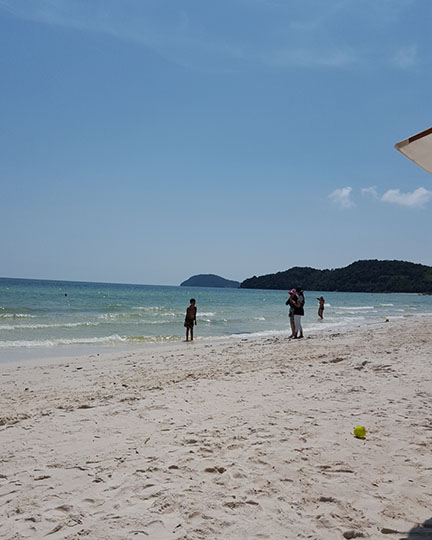 I also took a motor bike to a deserted beach near the northern part of the island which was very secluded, but currently experiencing major development. Over there I had lunch at a $500 a night resort called Vinpearl which was attached to a theme park which resembled Disney World. The only problem was it was low season, and was so far out of the way, that almost nobody was there. When you stop to think that the average person in Vietnam earns just $148 a month, it's hard to fathom a $500 resort, but none the less it still exists.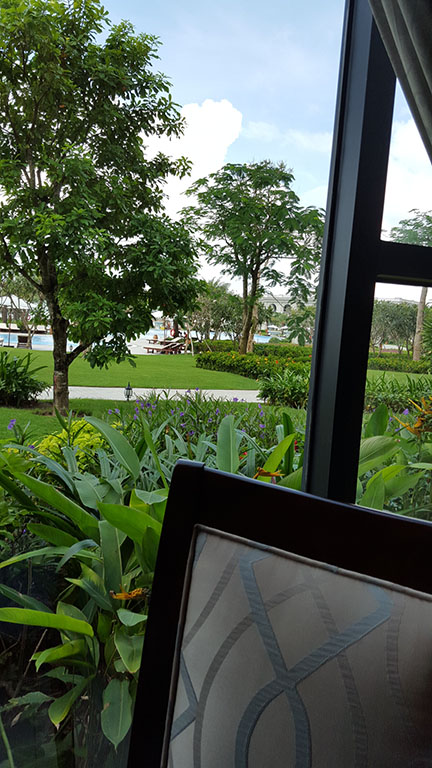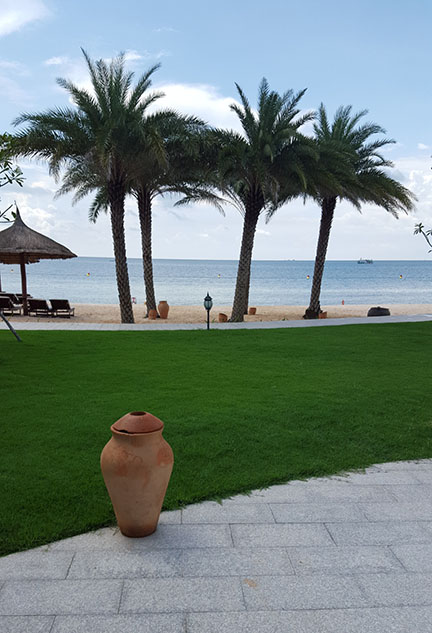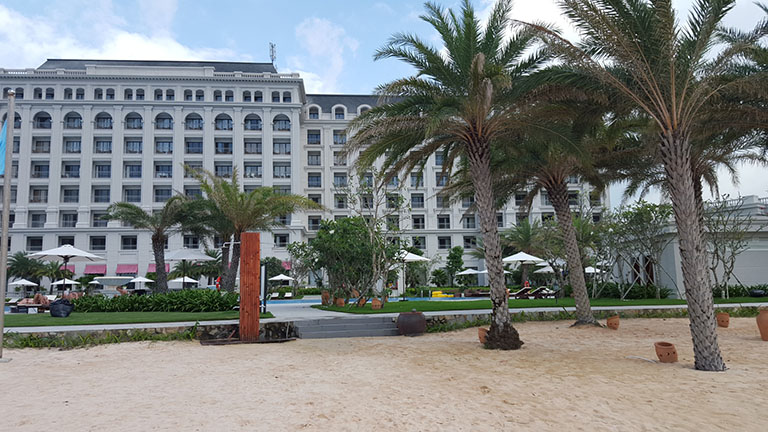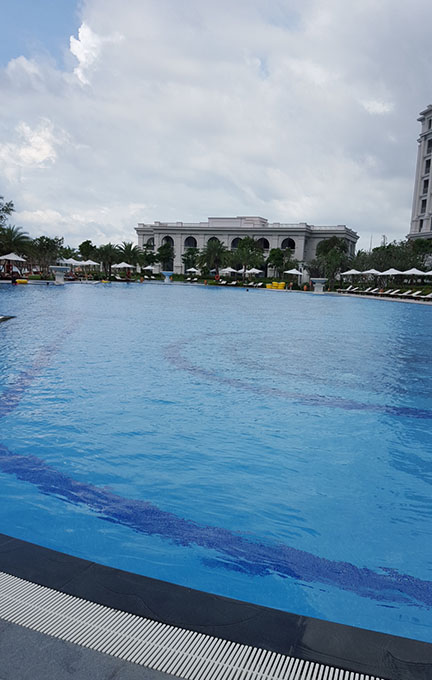 Next I took a flight back to Ho Chi Minh and then on to my next destination Phnom Penh, Cambodia. Even though Phu Quoc was literally 10 miles from Cambodia, American's can only enter the country the first time through the capital Phnom Penh or in Siem Reap (home of the Angkor Wat temple). Phnom Penh was less developed than Ho Chi Minh and even cheaper. Regardless of this, the city is under major development and it probably will change a great deal over the next 5 years. If I was a long term investor, this would be some place I would look to invest because I think the growth prospects are quite high. Vietnam certainly is growing fast as well, but Cambodia is at least 10-15 years or more behind it. I only stayed in Phnom Penh for one night but I would say the highlight of my short visit was the night market.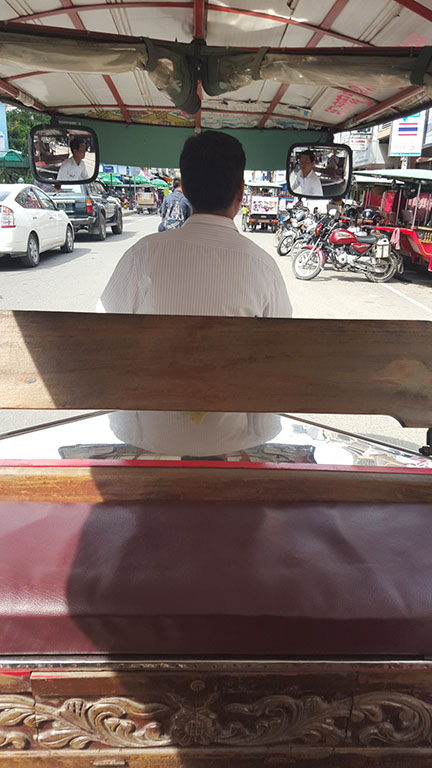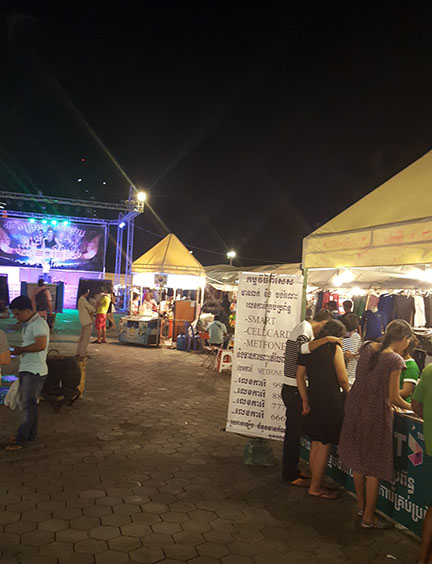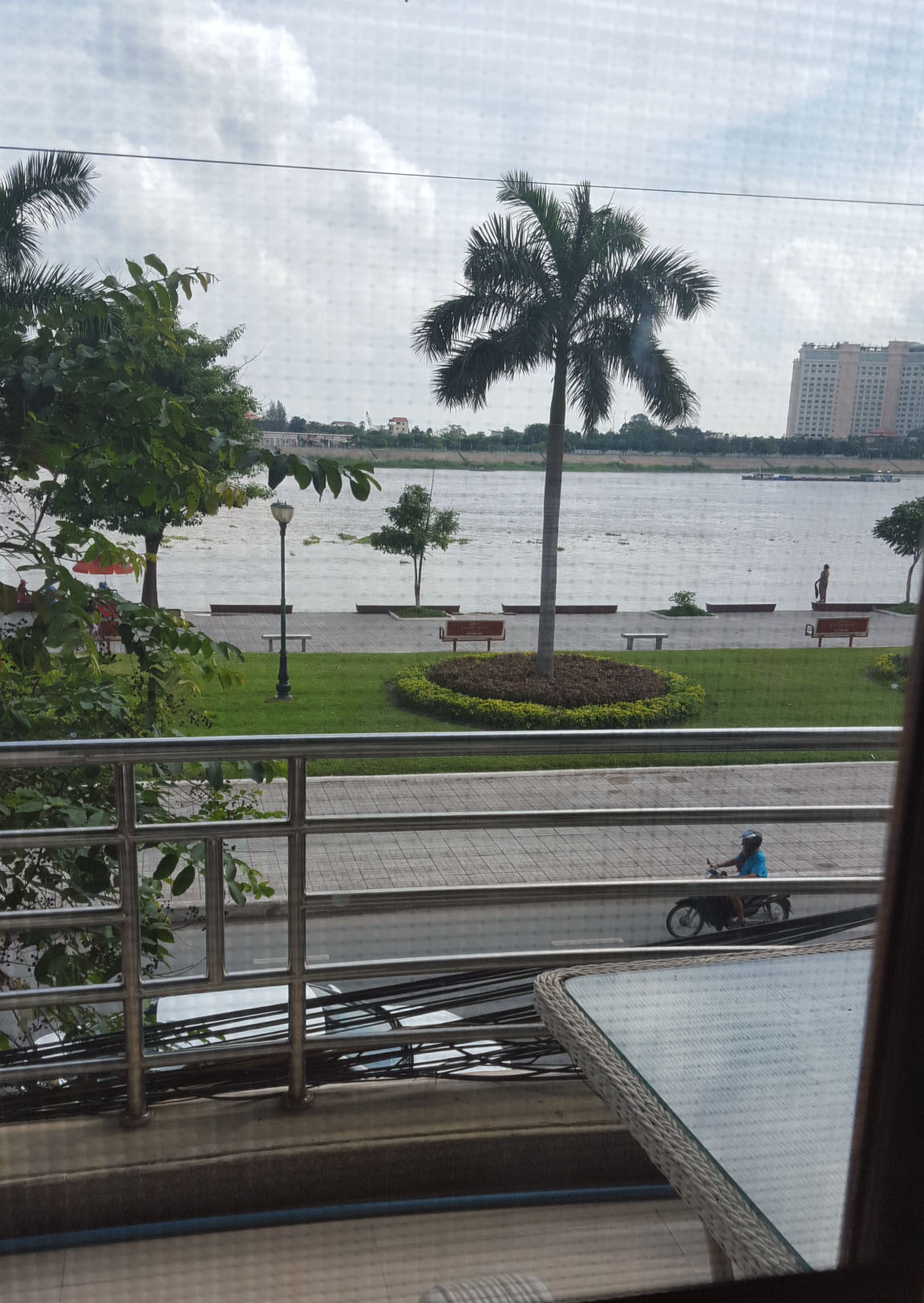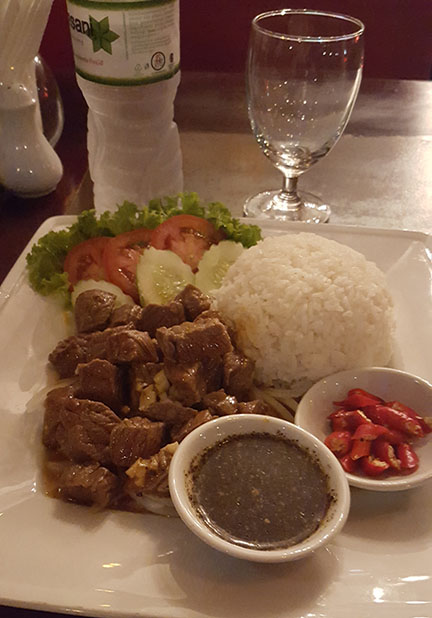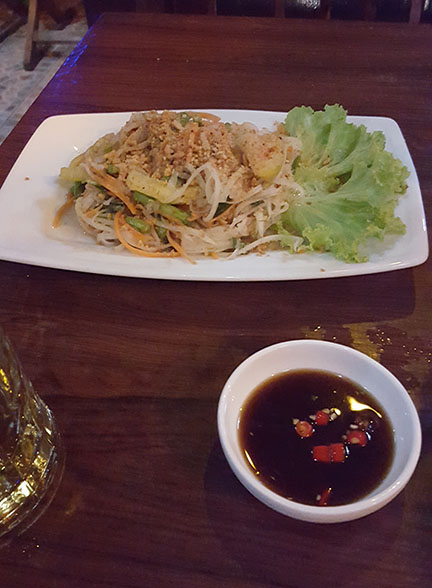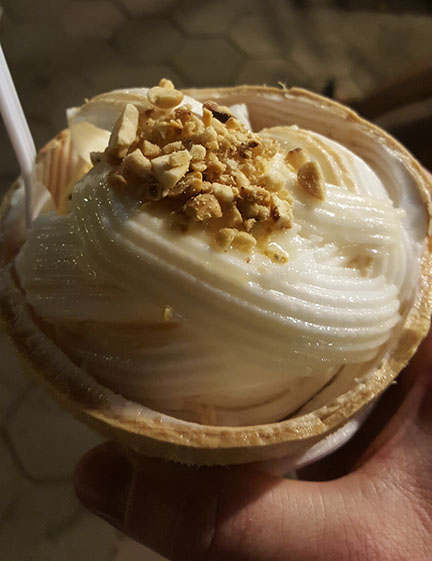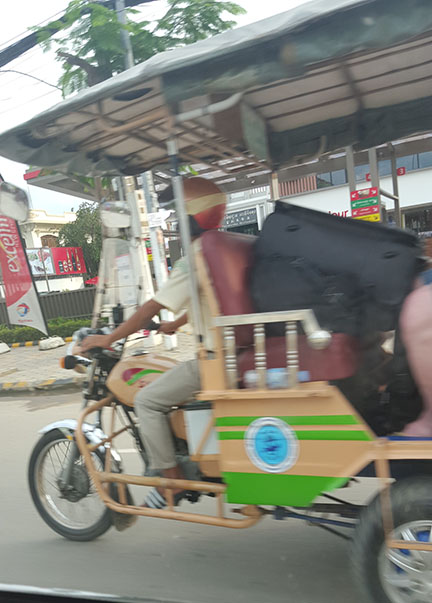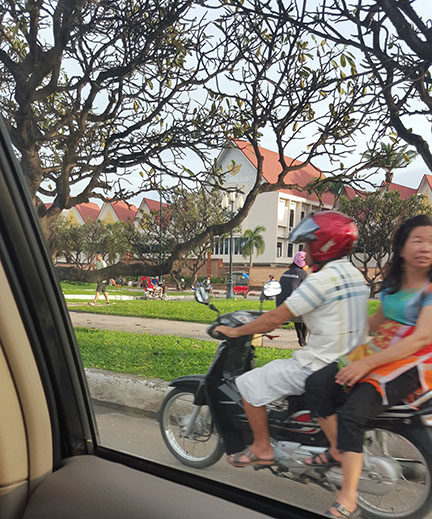 My next destination was Hanoi Vietnam. Hanoi is in northern Vietnam pretty close to the China border. It's a about a two hour flight from Ho Chi Minh and for this reason it's much cooler than Ho Chi Minh. With that said it still was 55 at night and 60-65 degrees during the day, so it certainly wasn't too bad relative to what I am used in New England in the winter months. Hanoi was one of the cheapest places I have ever visited. 5 star hotels for $50-60 a night and meals with as little as $1.00. If you want to live cheaply this would be a perfect place.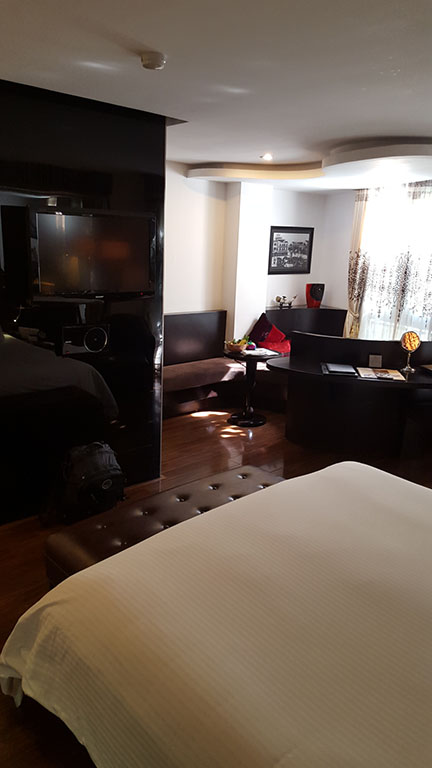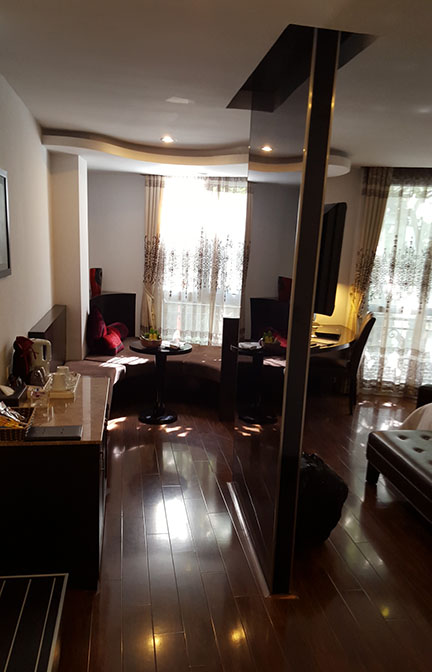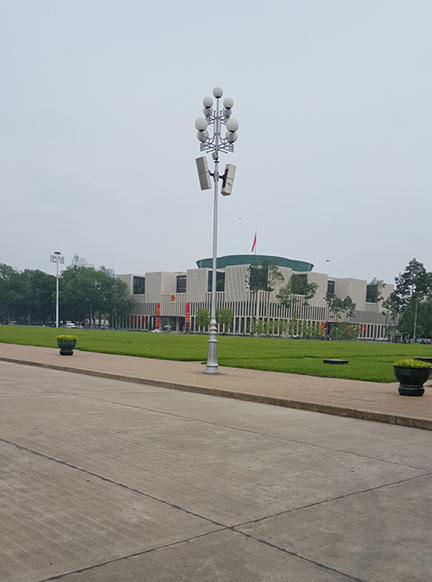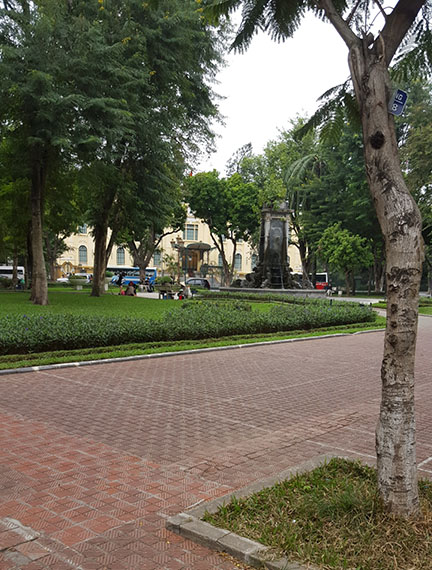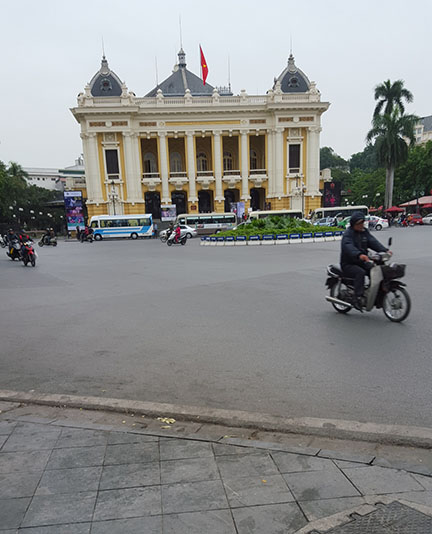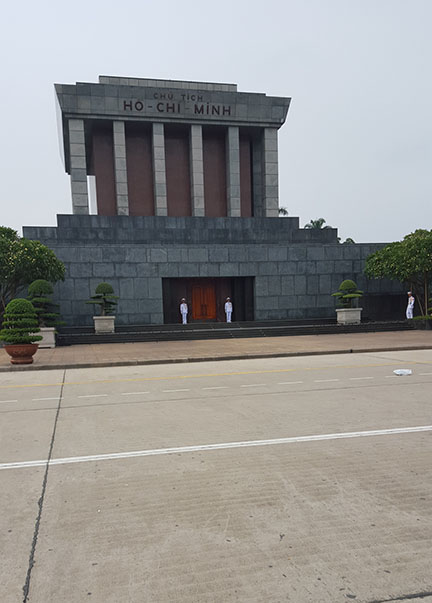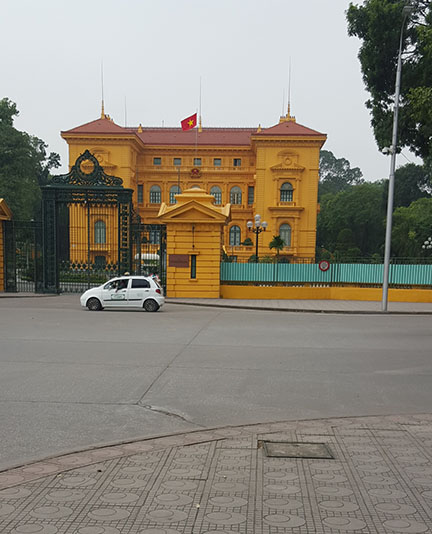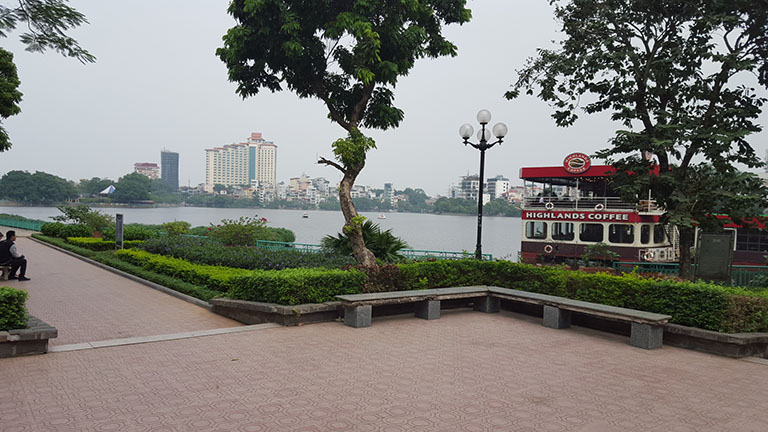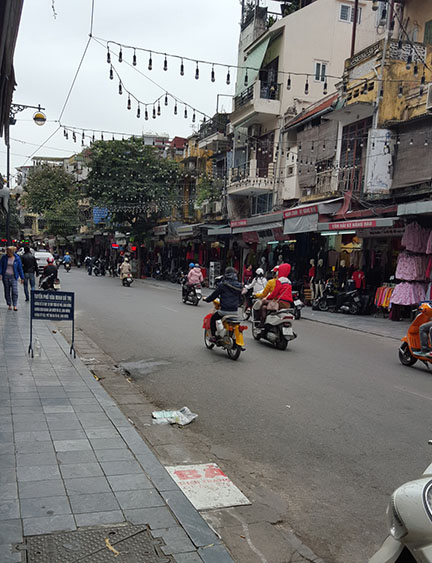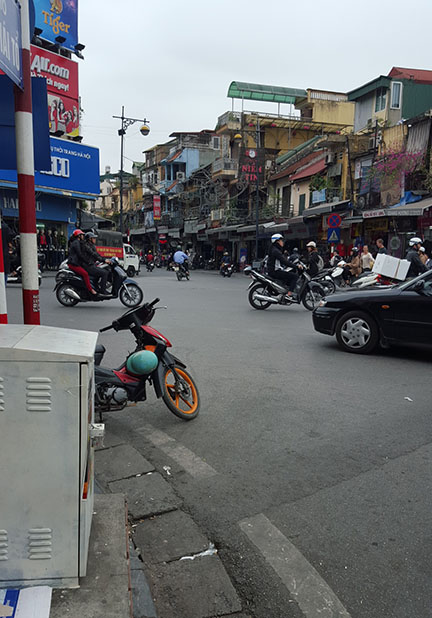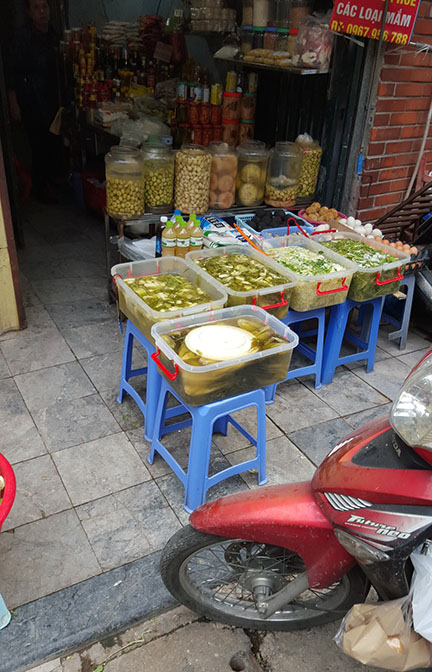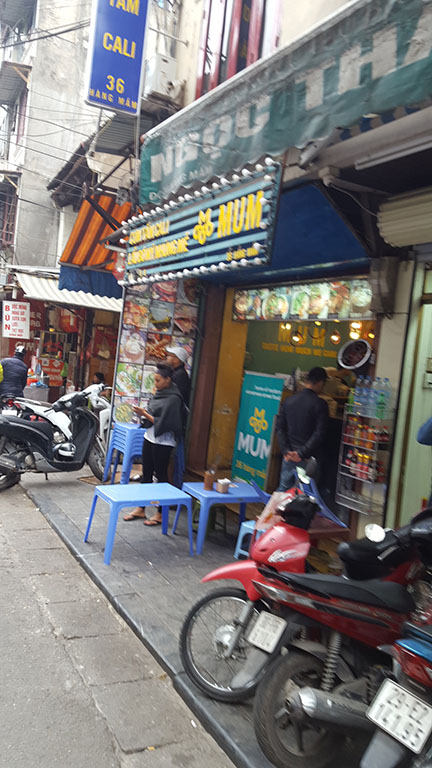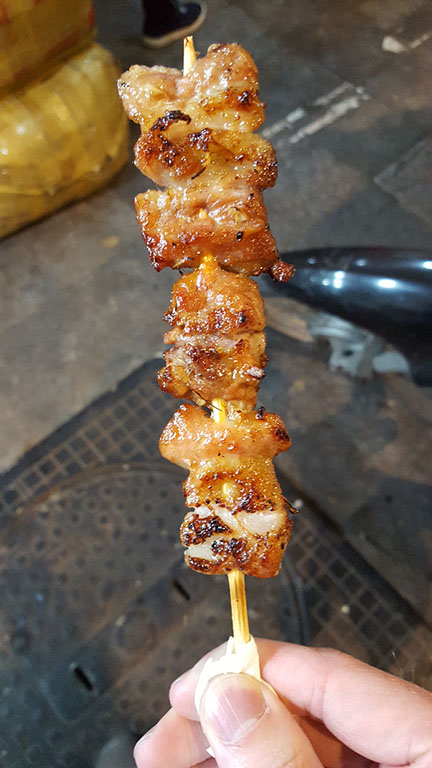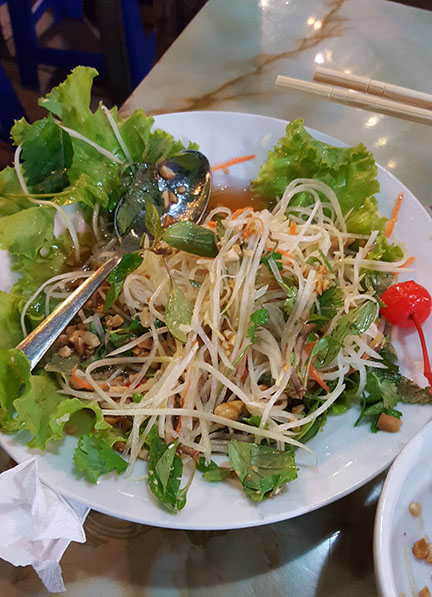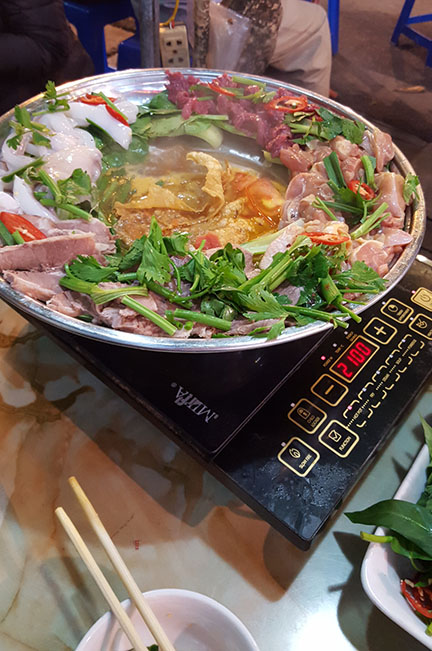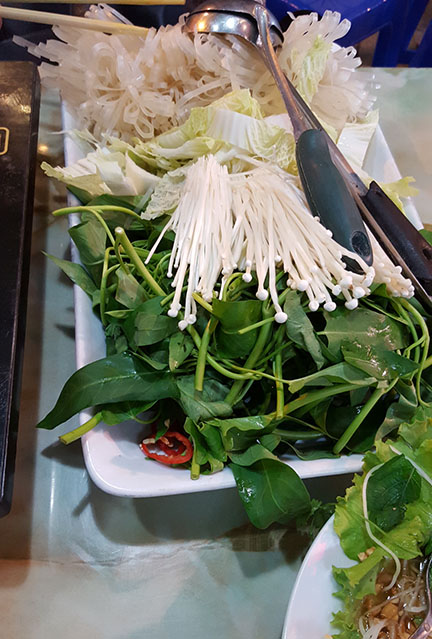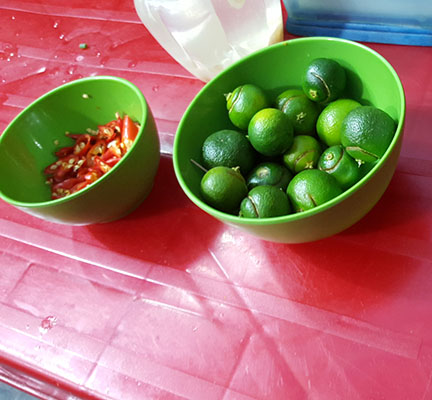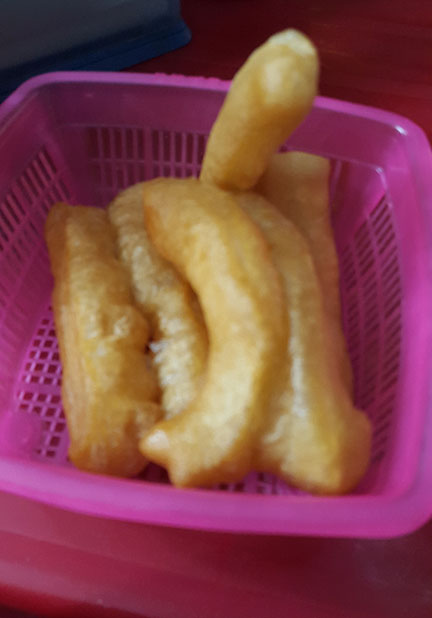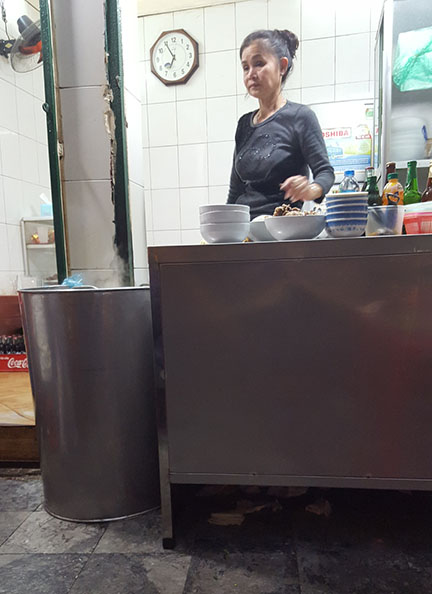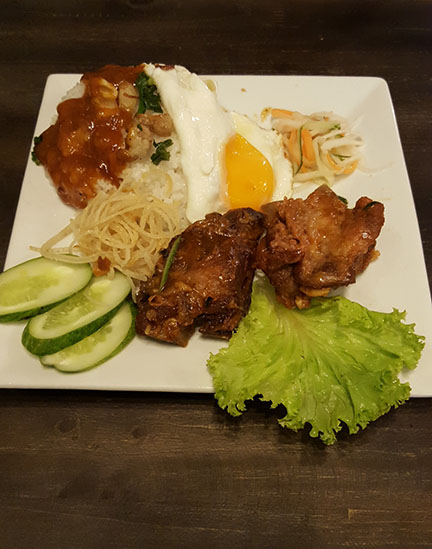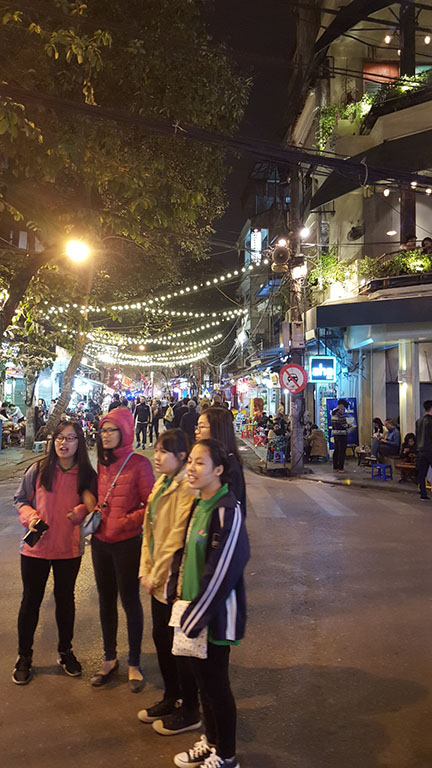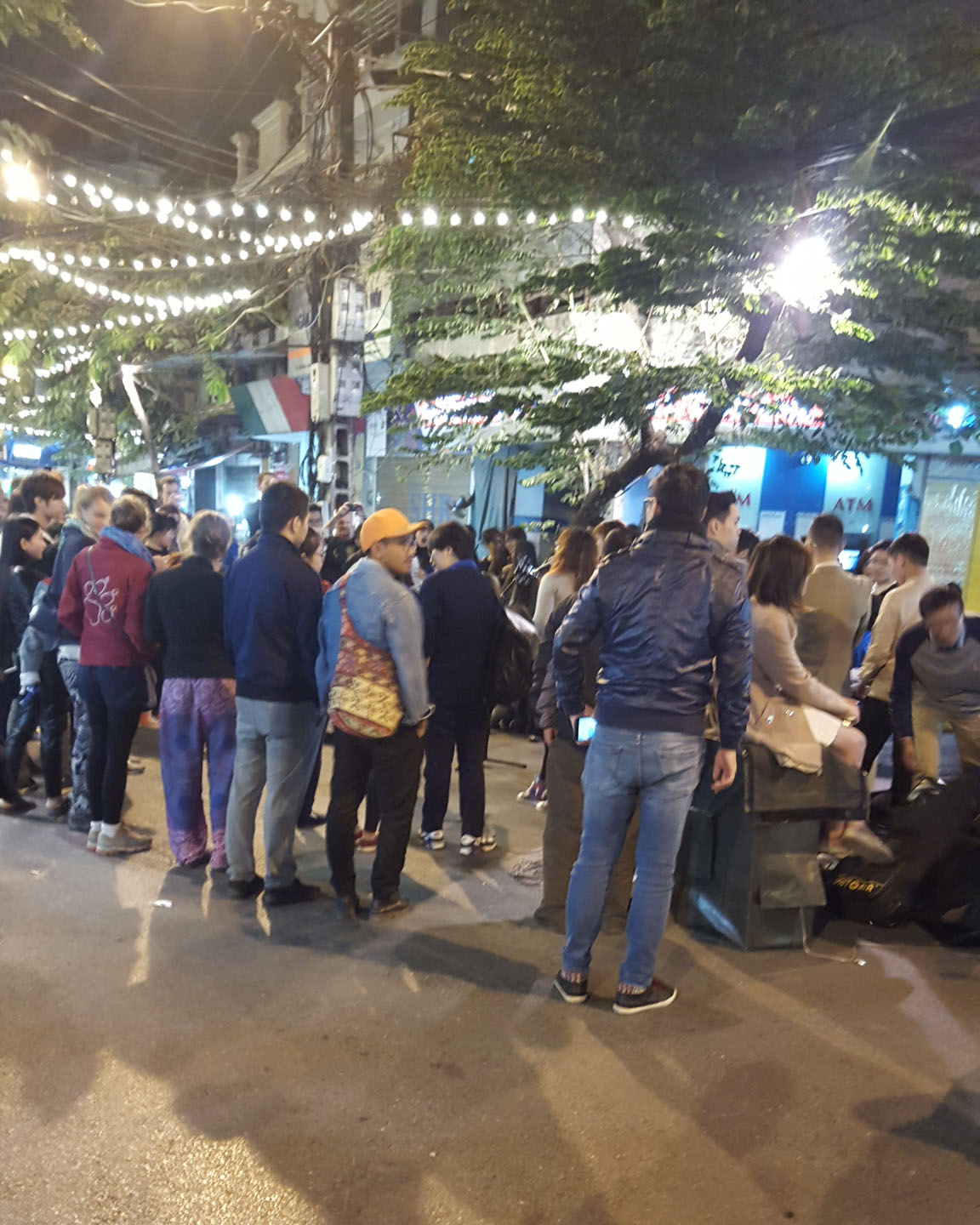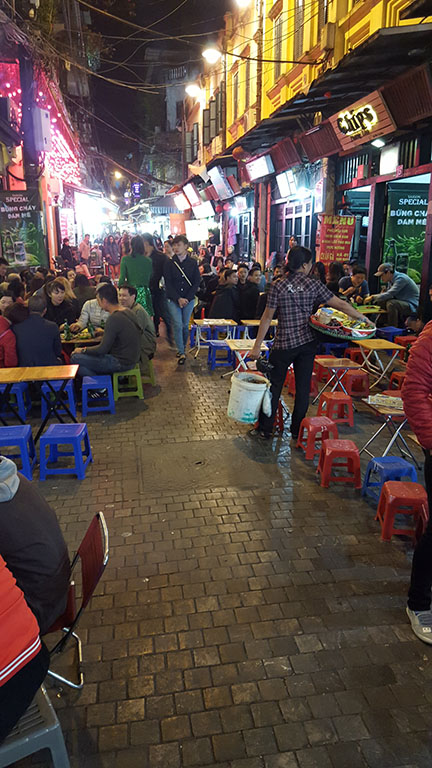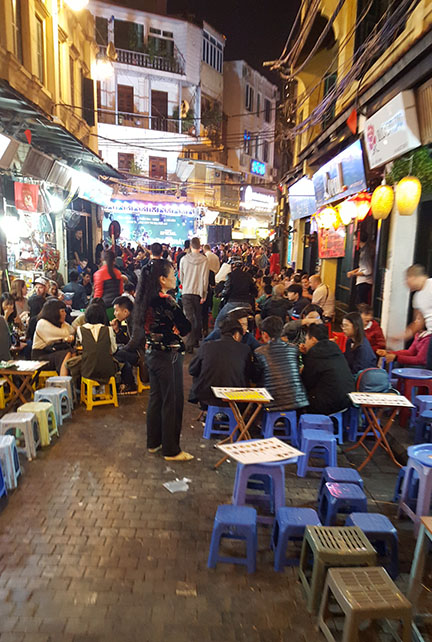 Hanoi is the capital of Vietnam but Ho Chi Minh is a much bigger and more modern city. Hanoi is much older looking and has a more run down feeling than Ho Chi Minh. The food in Hanoi is very different from Ho Chi Minh and I personally did not like it as much. In Ho Chi Minh the food is sweeter whereas in Hanoi they put vinegar in most of the dishes, which makes it sourer. With that said, I still had some amazing meals. I stayed in Hanoi for 4 days and it's definitely a lively party place. In the "old quarter" of the city it's basically one big party. This is where many of the backpacker hostels and small hotels are located and also where many of the bars and clubs are. If you prefer a higher end hotel then I suggest staying south of the Ho Kiem lake area. It's definitely a bit touristy, but less so with Americans and more so with Europeans and Australians.
In Hanoi there are many restaurants and bars which spill out on to the sidewalks. They place little stools out on the sidewalks and you can sit there and have a drink or eat a meal. Many of the streets are named by the type of food that they serve there. For instance there is one street that serves all hot pots. There is another where they just serve snails and other seafood. It' a pretty interesting place and it's definitely very walk-able. While the traffic is still pretty bad, I found it much easier to get around and cross the streets than in Ho Chi Minh.
The highlight of Hanoi was going to the same restaurant that Obama ate at last year with Anthony Bourdain.  The dish I ate there which they are famous for is called Ban Cha and it was absolutely delicious for just $6.00. It's funny to think the former president sat at this little hole in the wall and tried the same thing just a few months prior, but Vietnam really is a world class place and I think it's only going to become even more so as more people realize how affordable and interesting it is to visit.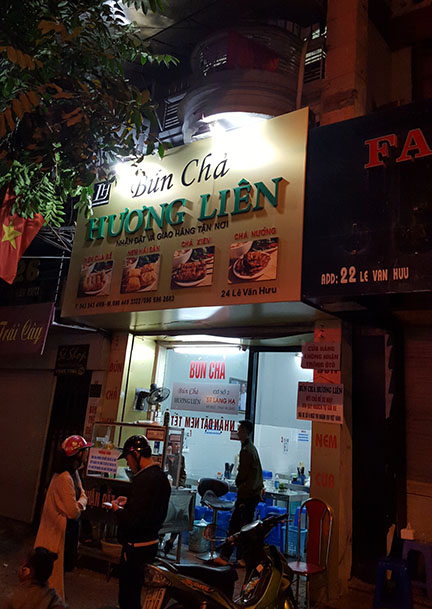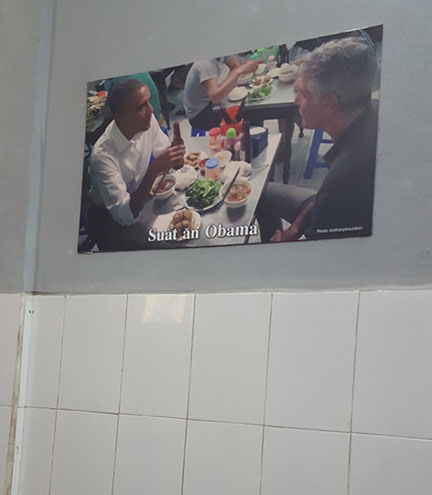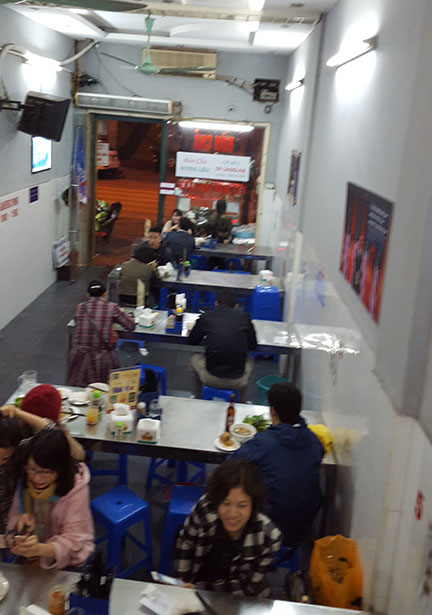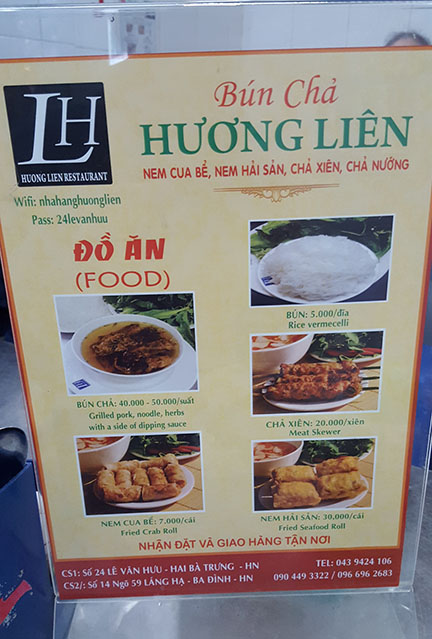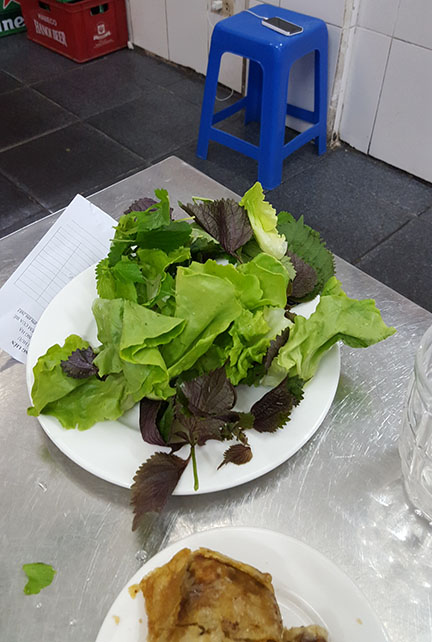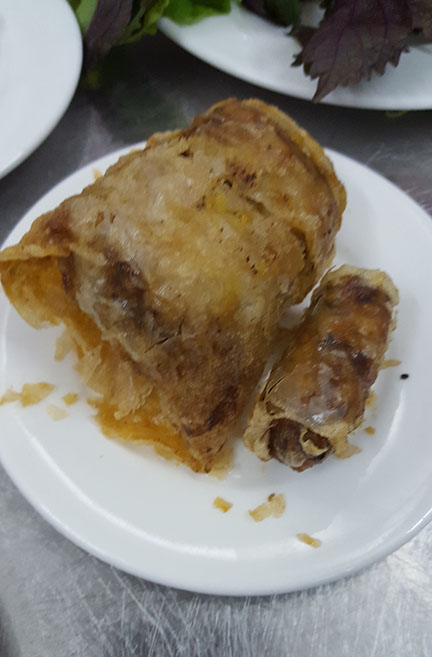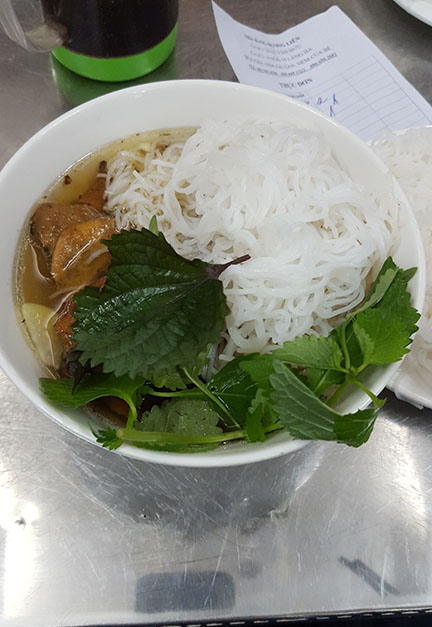 My next destination was Hong Kong. I had been to Hong Kong once before and I blogged about that trip as well, but Hong Kong is such an amazing city. I doubt I will ever get tired of visiting there and I also have a friend that lives there which means it's always nice to go see him and his family when I have the chance. While it's much more expensive than countries in South East Asia, it still has many affordable options. With the exceptions of the hotels on Hong Kong Island which will typically run you $250-1500 a night, I would say it's not much more than the prices we have in the U.S.
Hong Kong is an international city and nearly everyone there speaks some English due to the fact that it was a former British colony. The weather in November is very nice with day temperatures around 65-75 degrees and night temperatures around 55-60. A light coat was perfect for night time weather in November.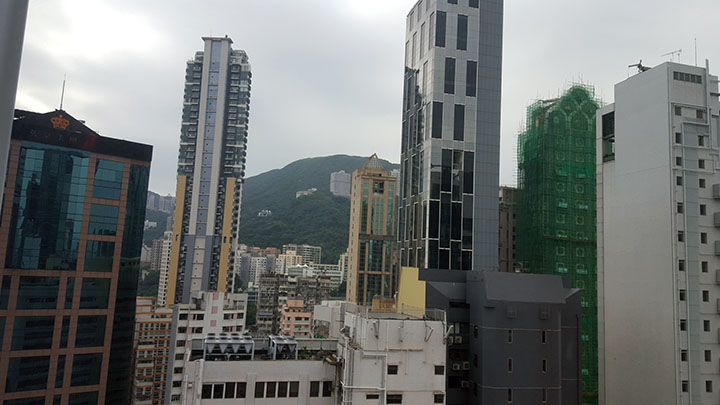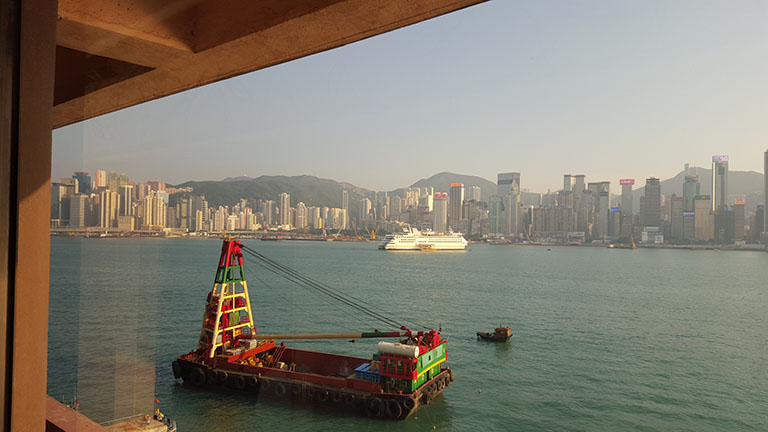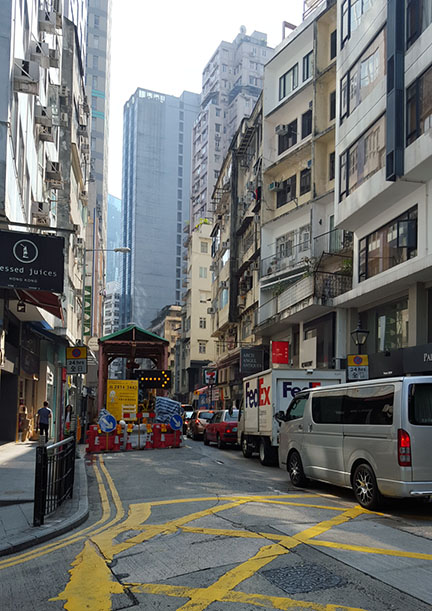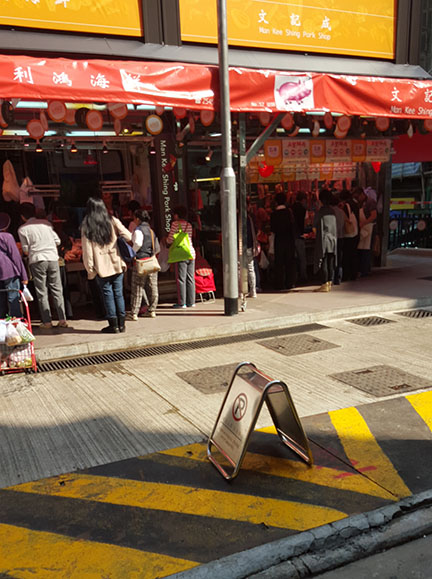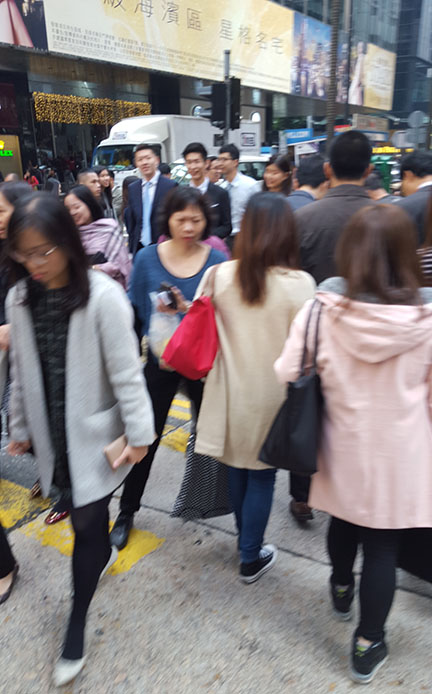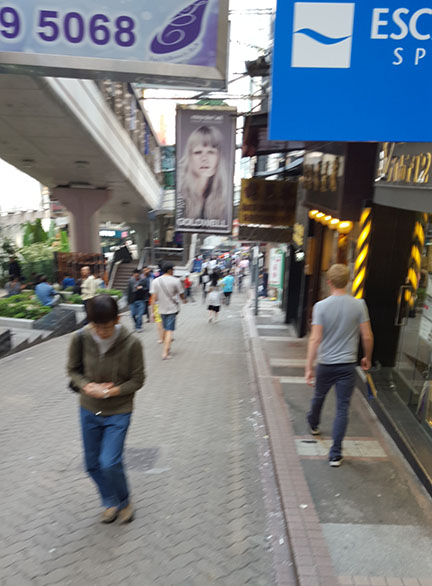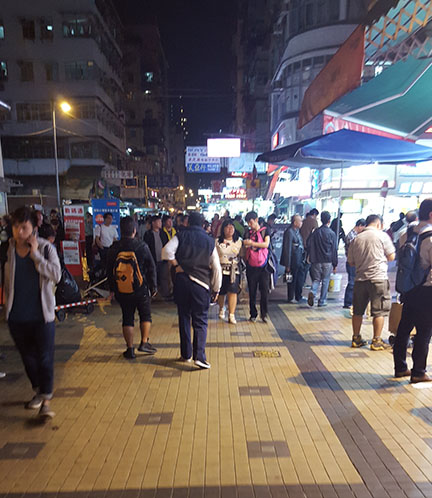 In Hong Kong you can get every kind of food imaginable from cheap street food for a couple bucks all the way up to Michelin star restaurants costing over $1000 a meal. The subway is very efficient and taxi's and Uber aren't too expensive. Getting from the airport into Hong Kong island or Kowloon is fairly simple and only costs $18.00 on the airport express train. It takes just 25 minutes, whereas driving would be about an hour and probably cost $70 in a taxi or uber.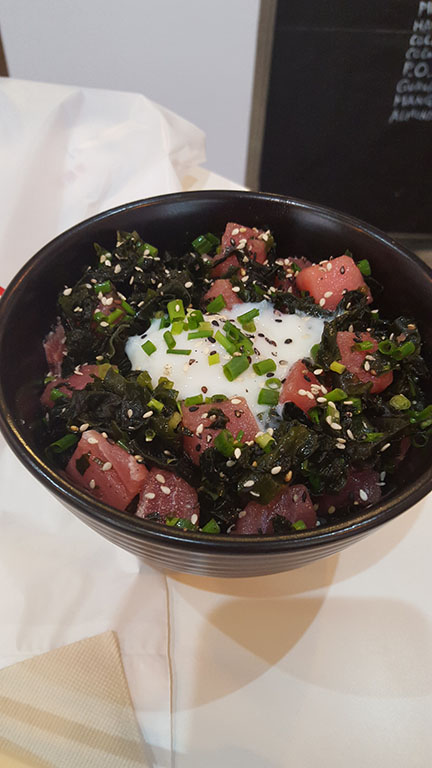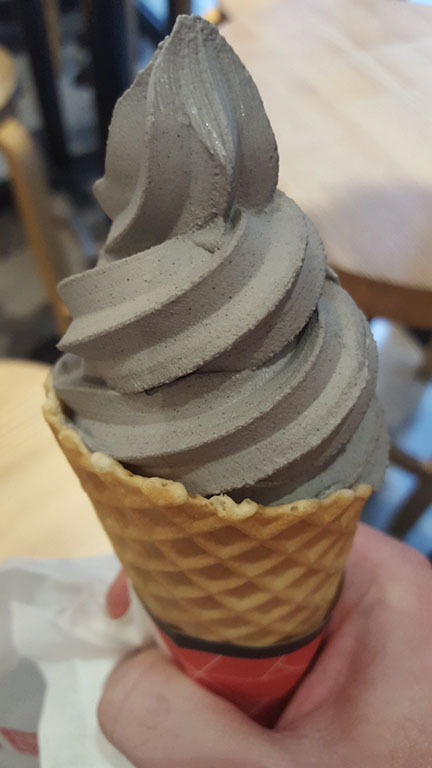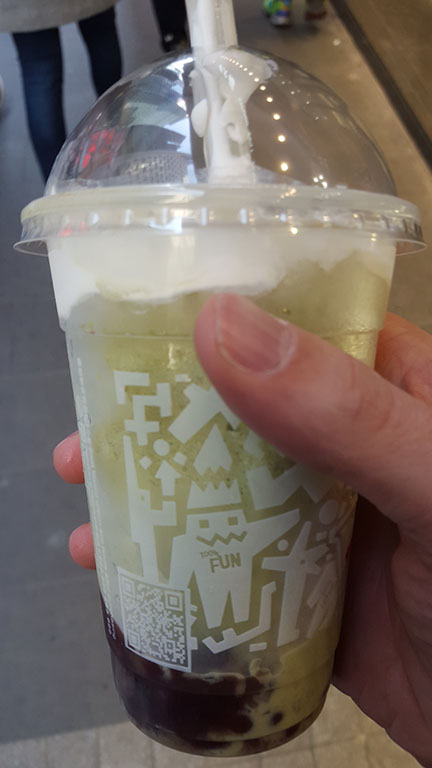 Hong Kong is one of the shopping capitals of the world. I am not a big shopper but if you like to shop they have everything you can imagine from knock offs to high end overpriced designer junk.  There are day markets and night markets on the Kowloon side and I highly suggest you visit if you get the chance. There are many malls and the biggest shopping area is called Causeway Bay which is where Hong Kong's version of "Time Square" is located.
I stayed at the Conrad off the "Admiralty stop" of the subway on Hong Kong Island, and the Intercontinental in Kowloon. I wanted to experience both area's so I figured I would spend a few nights at each place. I think 3-4 nights in Hong Kong is perfect for most people although Hong Kong is definitely some place I could see myself living.
Since it was my second time in Hong Kong I felt it made sense to get out and explore. Prior to arriving I got a 10 year multi entry Chinese visa by sending my passport to the Chinese Embassy in NYC. For US citizens you cannot cross the border to China without one and there is no Visa on arrival like  the one I got for Vietnam and Cambodia. The visa costs $220 which is pretty expensive but considering it will last for 10 years and allow me to stay for 60 days at a time, I felt it made sense. I could have just got a 60 day single entry visa but that would have been the same so I decided I may as well go for a longer visa.  I always wanted to check out China and since Hong Kong is only 1 hour away by train to the China border, I decided to spend a night in Shenzhen.
Shenzhen is an interesting place because it's the gate way to all the factories in China. The factors are where we now get most of the goods that we can buy in the US. Shenzhen has only been around for about 30 years but it has developed very rapidly and continues to develop. In Shenzhen I stayed at a new 5 star Wyndam hotelin the Futian district. This was one of the nicest hotels I have stayed in Asia and it was priced at $150 a night so not real cheap but still very affordable for such a high end place.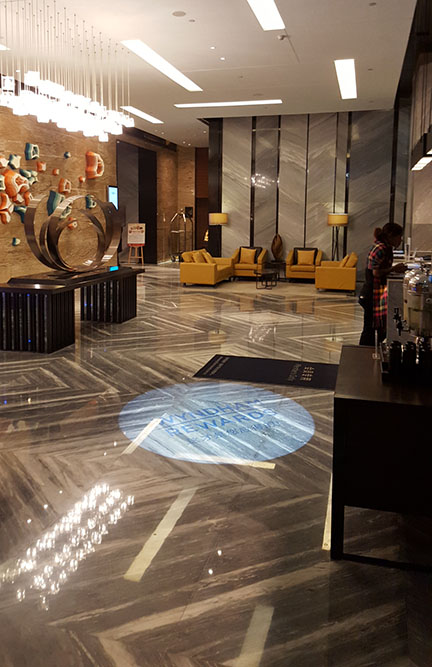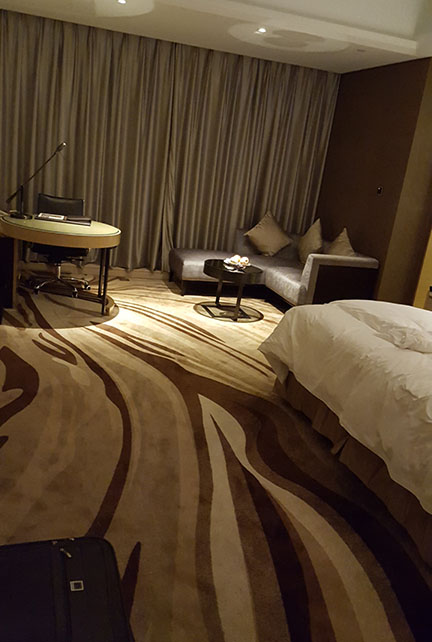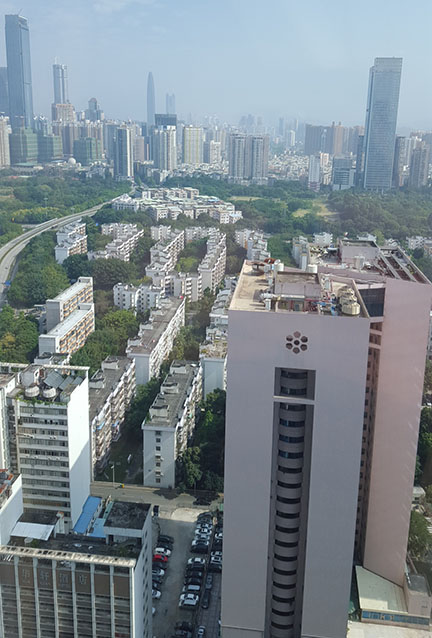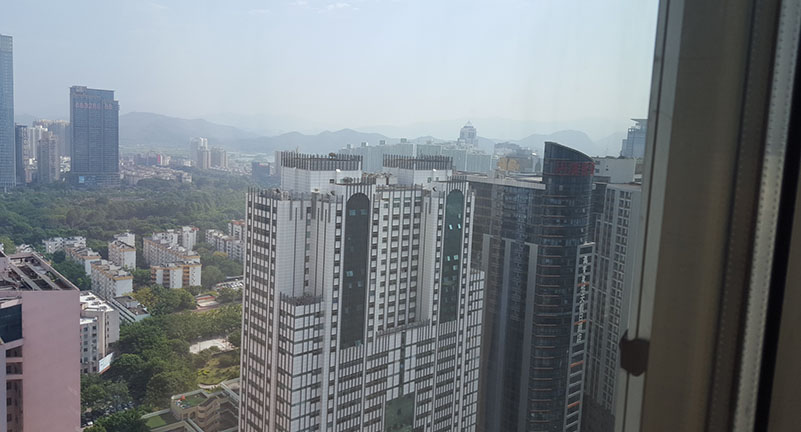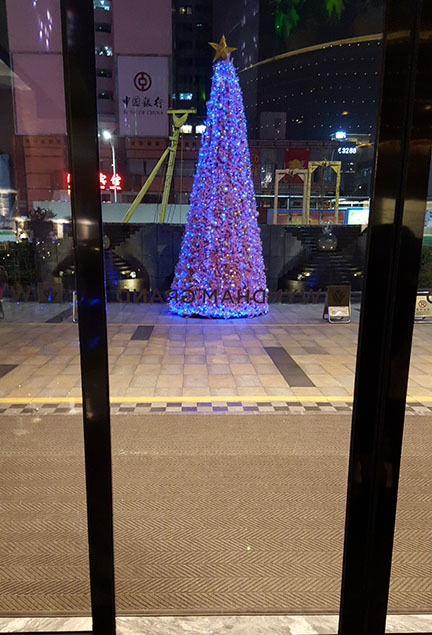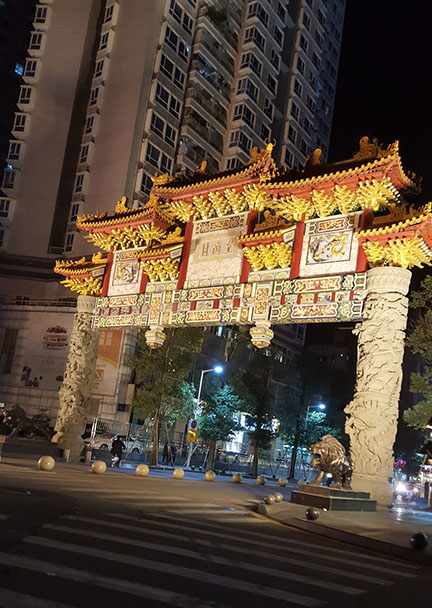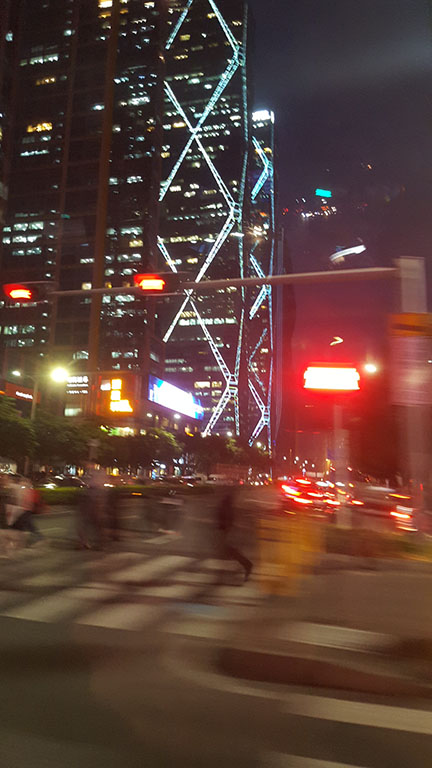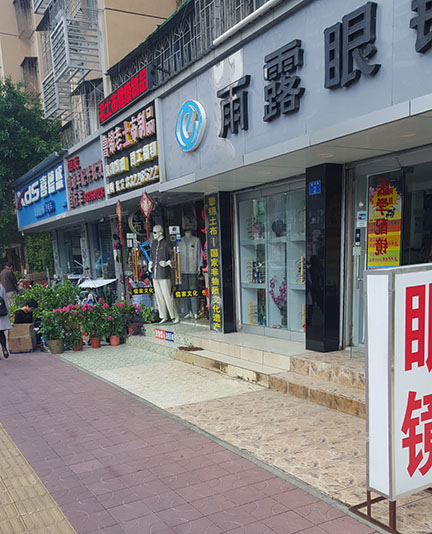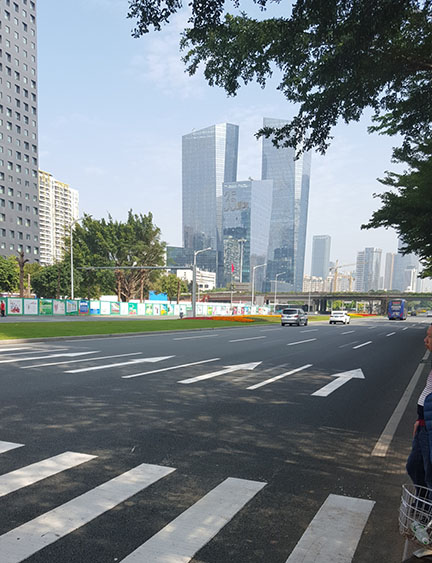 Most people don't speak much English there which meant having a sim card was essentially. China blocks many websites as well so I suggest getting a VPN. I used one called Express VPN for $10.00 and that worked fine. Shenzhen was very clean and an interesting place. While I didn't stay there very long, I definitely plan to head back. The highlight was going to one of these Spa's and hanging out for the day. In China there are there huge Spa's. You  pay and entrance fee, and get a bracelet and then can basically stay all day. They have a huge buffet, a swimming pool, sauna, lounge chairs with a person video game/ movie and rentals, ping pong tables and of course a full spa where you can get a massage. While I am sure there are some more skeezy places, the one I went to was very high end. There were women and children in there as well, so I am assuming this is just a typical place that Chinese people go to relax and hang out in their free time. It isn't cheap like Thailand but for $35 I got a meal and a 1.5 hour professional massage. The odd part is they actually make you get undressed and put on their uniforms. Everyone that goes there has to wear the same clothing and it kind of looks like prison uniforms. With that said I am all about the experience and I am glad I checked it out.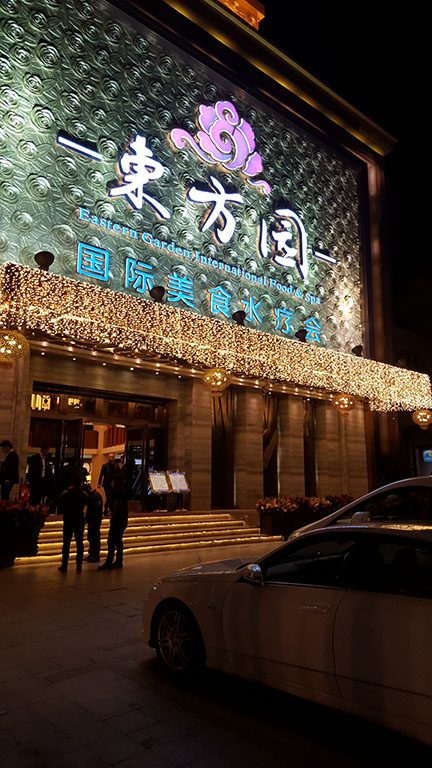 I flew back to Boston in Business class on Cathay Pacific. The jet lag was pretty bad but the long journey is well worth it. When you fly business class for 20 hours the time goes by quickly because you get to sleep in a flat bed, have access to many movies and internet, a AC power outlet, and they provide you delicious food and alcohol unlike typical economy flights. Of course you pay for it but in my opinion I work hard as a trader so that I can afford a lifestyle that not many people will ever get to experience. Until next time…
Why not try out my trading course and e-book risk free for 60 days and then get ready to plan your next trip abroad and Swooptheworld?
PS: This is the real deal. You have nothing to lose because I offer a 60 day money back guarantee. Click here