The last time I visited Asia was in May 2014 and I went to Thailand, Malaysia and Singapore. This time I chose The Philippines in South East Asia and Japan in North Asia. I like traveling in Asia because it's relatively easy to get from place to place, it's summer all year in South East Asia, and your money goes a lot further. For instance in the Philippines most meals cost about $2-5 and are delicious. Now of course I can afford to splurge and I did have some high end meals, as there are quite a few Michelin Star restaurants in Asia, but there is something satisfying about knowing you are getting a great meal at a cheap price.
Of course I booked a business class ticket on Cathay Pacific Airlines. Cathay Pacific offers one of the world's best business class seats and although the price tag is quite high at $14,000 round trip U.S., once you have the luxury of taking a long haul flight in business class to Asia, it's very difficult to go back to economy, especially if you are 6'0 tall like me. When you fly in business class you get a seat that converts into a flat bed, your own 24″ LCD monitor with an entertainment system, and several gourmet meals that rival some 5 star restaurants I have been to. Is it worth $14,000? Probably not based on the amount of time and effort that it would take the average person to earn this amount of money at a regular job but the fact is trading allows you to experience some things in life that most people never will, so I say go for it.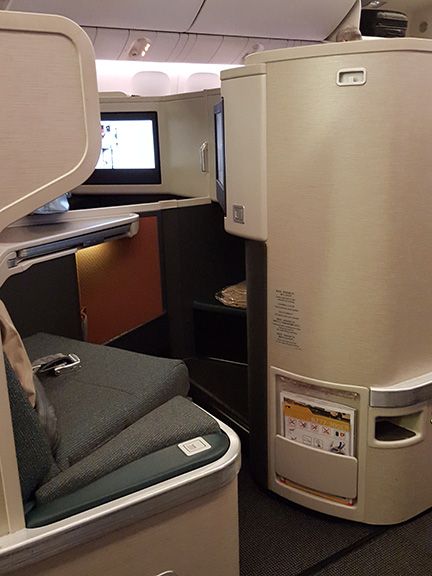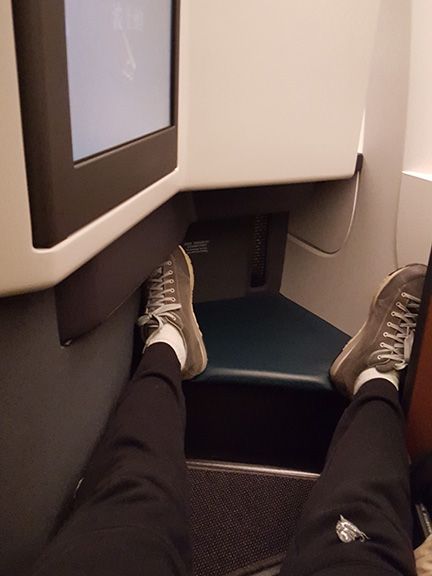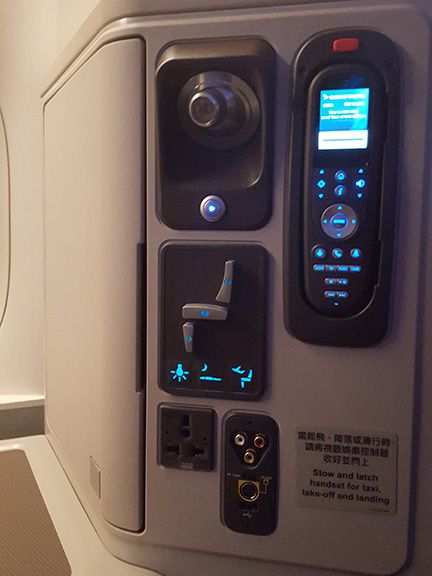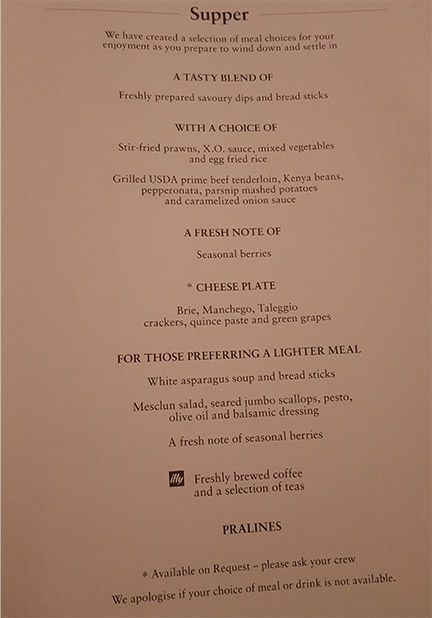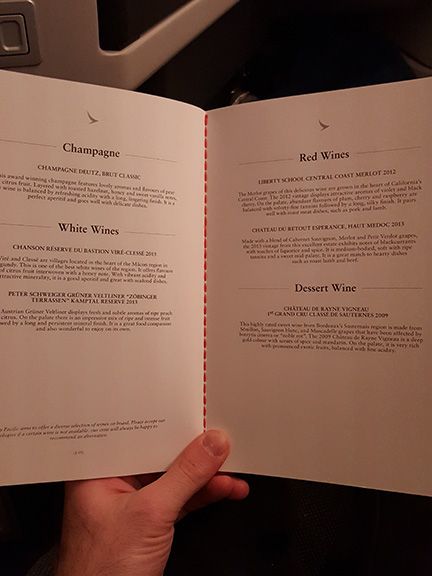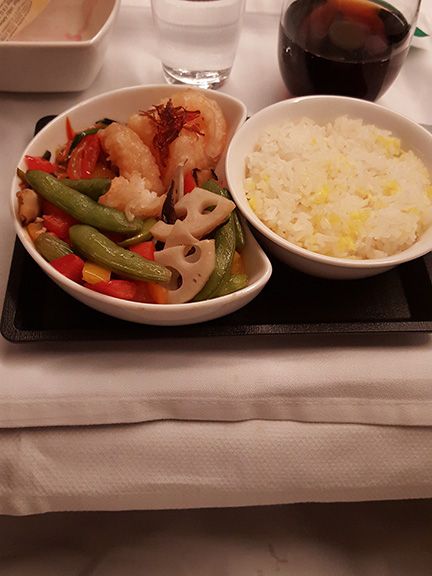 I flew from Boston to Hong Kong and then from Hong Kong to Manila. One of the perks of business class is access to a business class lounge in Hong Kong which allows you to access to a personal bathroom to take shower. After a 16 hour flight there's nothing better than hoping in a rain shower and eating a good meal.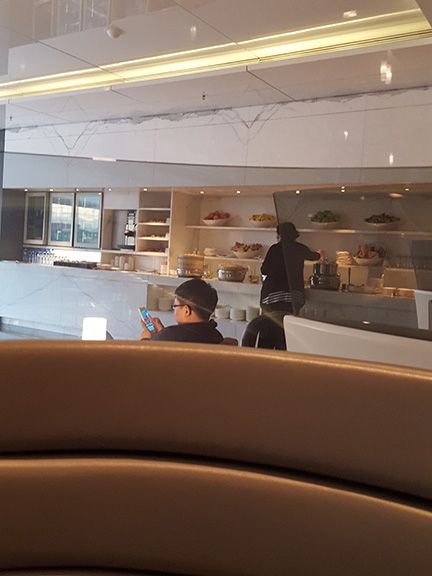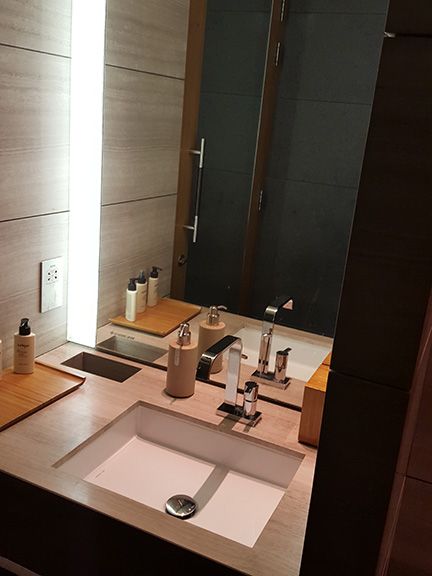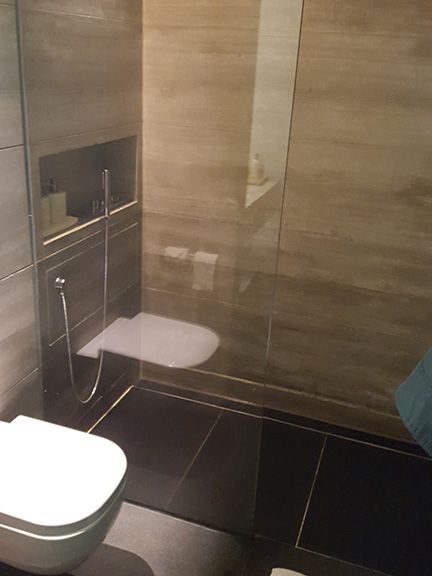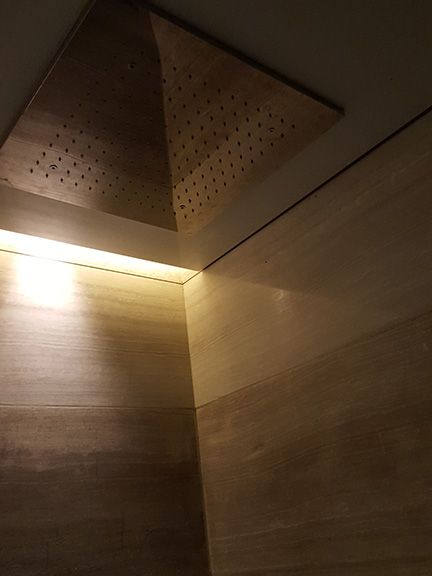 The other advantage to Asia is that lodging is much cheaper than in the U.S. and Europe. I chose to use AirBNB this time around rather than staying in hotels in order to have a bit more freedom and privacy, but regardless in most parts of the Philippines (excluding Manila), $100 per night buys you a 4-5 star hotel. If you don't mind a budget hotel or a hostel you can even stay for a as little as $7-10 a night! Fortunately trading gives me the option to enjoy high end hotels at a reasonable rate.
The other thing I like about the Philippines is that basically everyone speaks English. Due to U.S. soldiers being stationed in the Philippines years ago, the country adopted English as their second language. This makes things a lot easier since it's much easier to communicate with people there.  Not only this but Filipino's are pretty big on American culture. In other Asian countries I have visited most people understand at least a little English but that's not always the case.
Some people think the food in the Philippines is bad. I completely disagree. While there are some less appealing dishes, much of the food is incredibly delicious. It's not quite as good as the food in Thailand (which is my favorite food on earth) but none the less it's still delicious. It really just depends if you are open minded to try new things. If not they also have all of the U.S. chain restaurants, although I have no interest in eating that kind of food when I travel to the opposite side of the world! I prefer to eat the local food because it's super fresh and unprocessed unlike all the junk we have here in the US. I ate seafood every day I was in the Philippines and it was so damn good!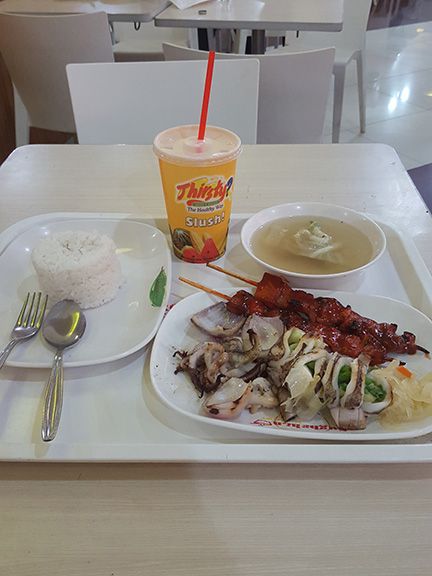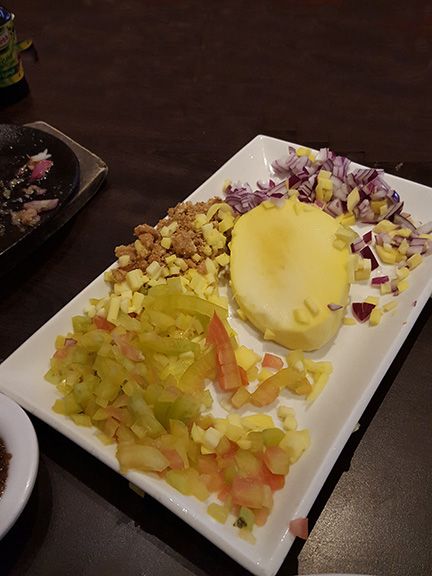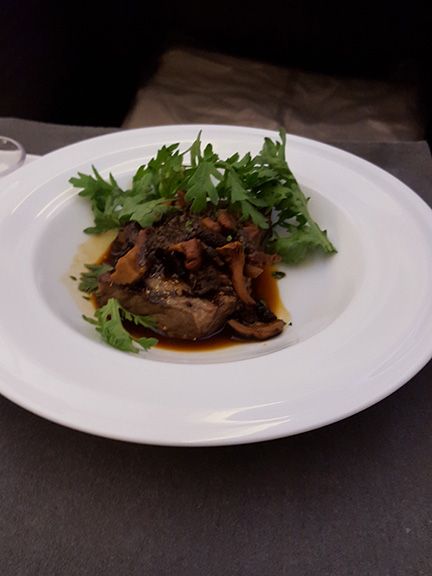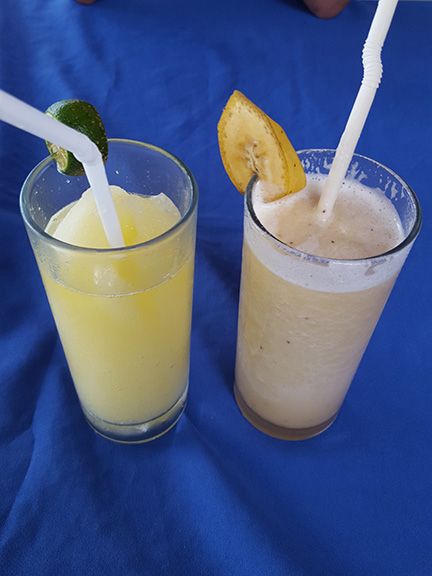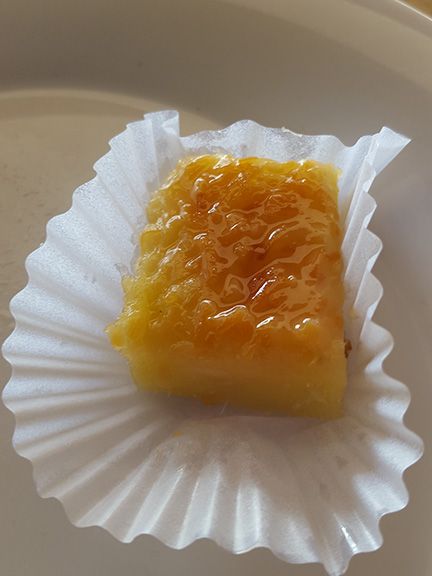 The Philippines is a country made up of 7000+ islands. Many of these are undeveloped or even completely unknown so there is basically a life time of places to see in the Philippines. This actually was my second time visiting the Philippines but I definitely will be back again. My first stop in the Philippines was Manila. Although Manila gets a pretty bad rap due to pollution, horrible traffic and crime, the truth is Makati ,the business district in Manila, is clean, safe and offers a good amount of things to do at least for several days. I stayed there for 3 days which I think was the perfect amount of time. When you go outside of Makati, Manila isn't really a nice place but Makati has many restaurant, shopping malls, and other attractions. I also visited Bonaficio Global City (BGC) which is a newer part of Manila which is currently being developed and is clean and ultra modern. This is where many clubs and bars are located along with ton's of gourmet restaurants and shopping.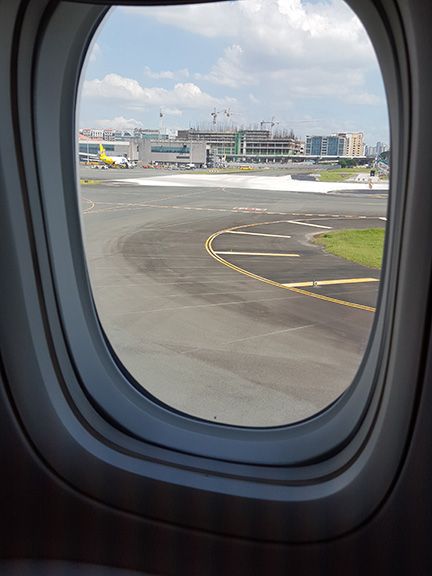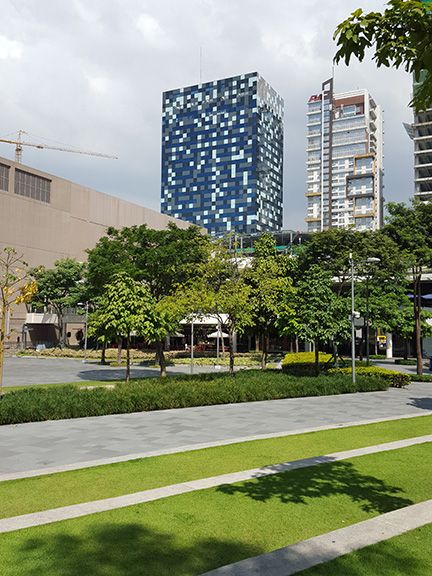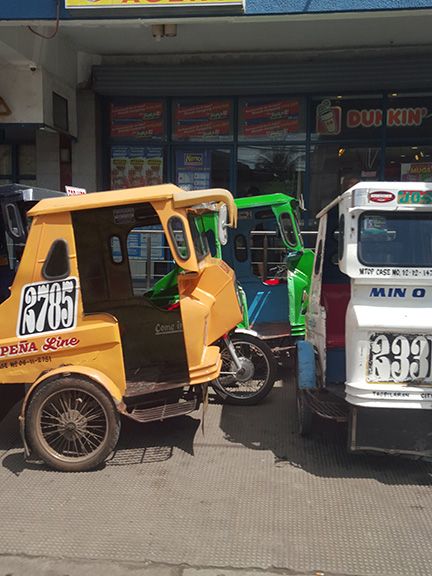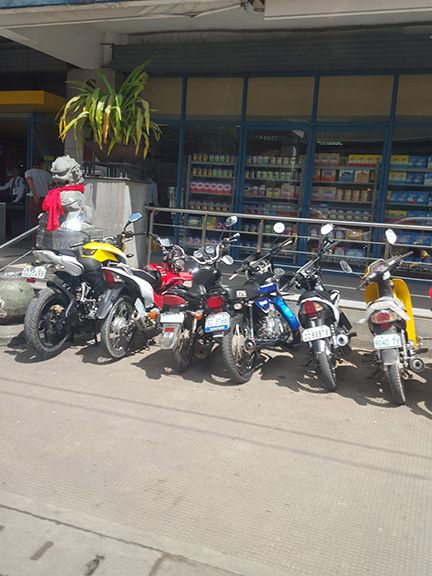 My next stop was Cebu, an island in the Southern Philippines which is about a 1 hour plane flight from Manila. The cost of a ticket is only $40 which makes it so easy to see different islands. Cebu City is the second largest city in the Philippines. It is quite cheap and is a home to quite of few expat's that have relocated from the U.S. or other countries like the U.K. and Australia. I was told that a person can live comfortably on about $12,000 a year in Cebu. You can earn $12,000 in a single trade so this is interesting to know! When I say comfortably I mean you can live in a nice furnished apartment with a pool, gym, and tennis courts. You may even be able to get a personal chef and a maid! In Cebu I had a problem with my Airbnb rental and ended up staying in the Crown Regency hotel in a Junior Suite for just $45 a night! In the U.S. you probably could rent out a roach infested motel in the ghetto for one hour for $45…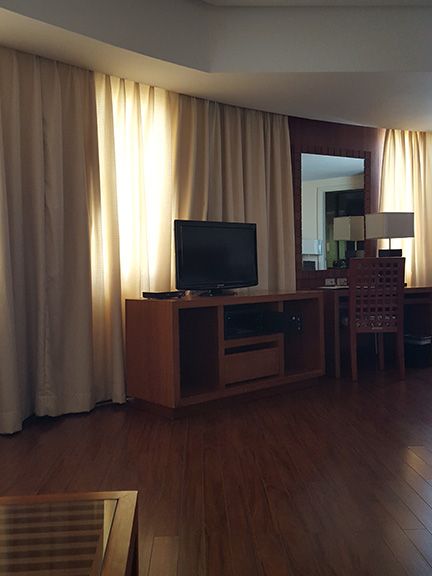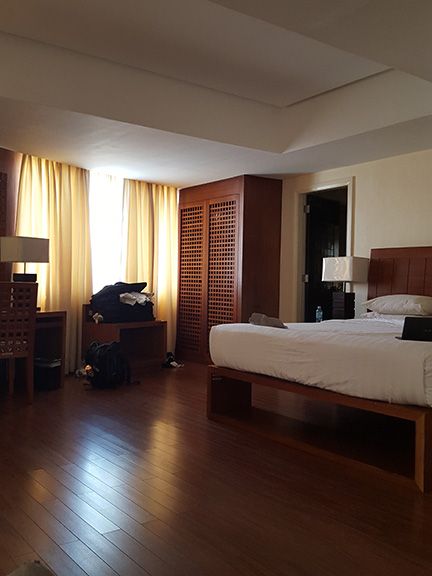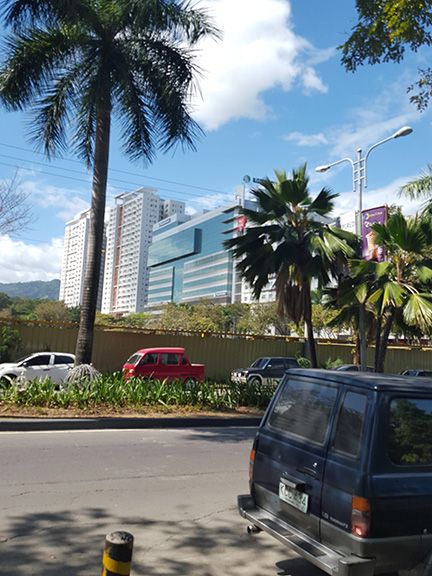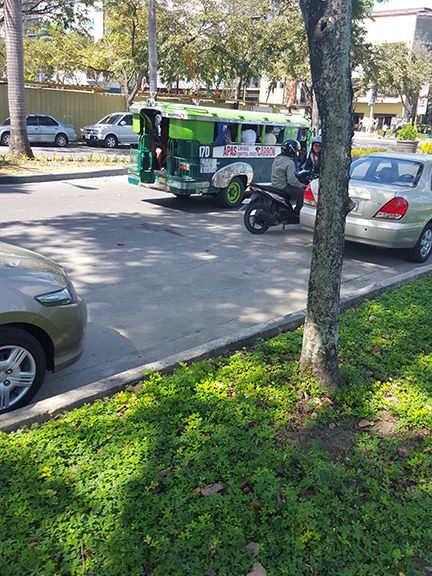 The advantage to Cebu City over Manila is that beautiful beaches are pretty close by and some amazing islands are also within a few hour boat ride. Cebu is well known for its white sand beaches which put our beaches in the U.S. to shame. I am not kidding when I tell you these are near perfect with warm water all year and sand that feels like powdered sugar.  The average temperature while I was in Cebu was about 85 F (29 C), where as it was a steamy 95 F (35 C) in Manila. November is the end of the rainy season and the beginning of the dry season. Fortunately it barely rained while I was there other than a few passing showers at night.
After visiting Cebu I took a 2 hour ferry to the island of Bohol. Bohol is a beautiful island which is located south east of Cebu. The temperature was a little milder at about 80 F (26 C). Bohol has some incredibly beaches and is a super relaxing place to visit for several days or a week. In my case I stayed 4 days, but I would love to go back and stay for a few weeks. There are many things to do in Bohol but I chose to just relax and stay in my resort South Palms which had really nice beaches and an amazing sea food buffet every night. I also visited the famous Alona beach to sample the night life and local cuisine.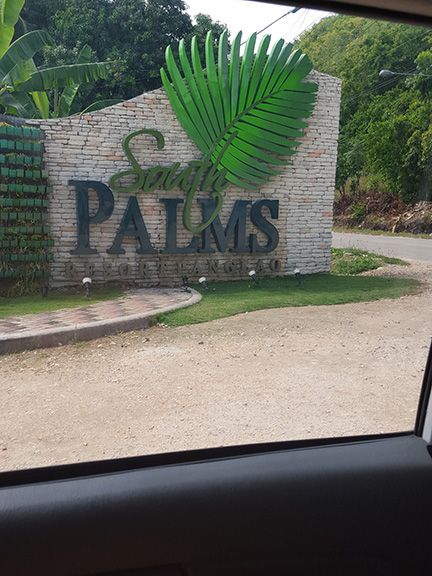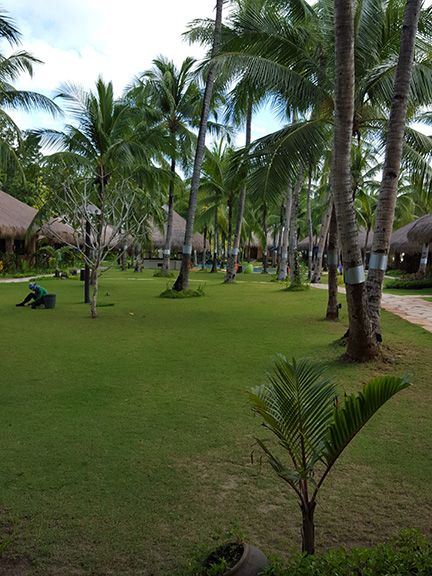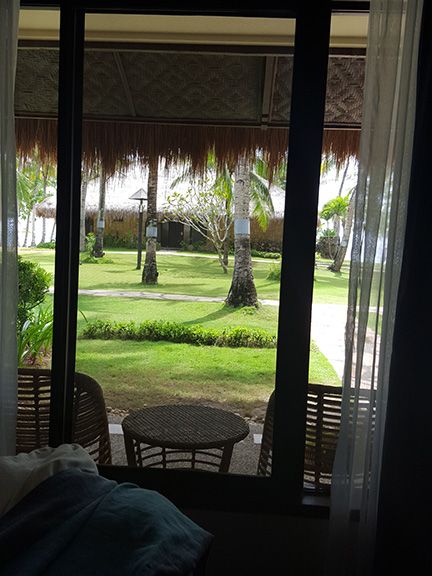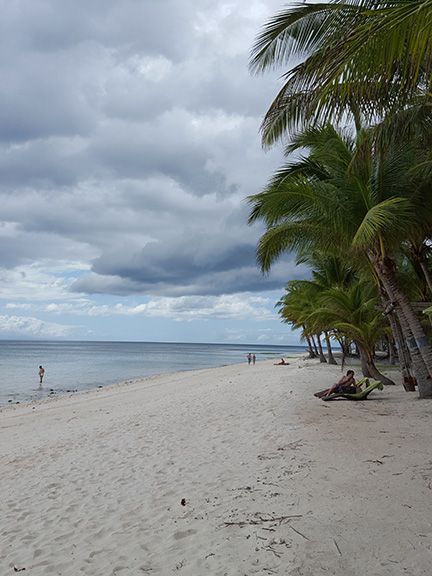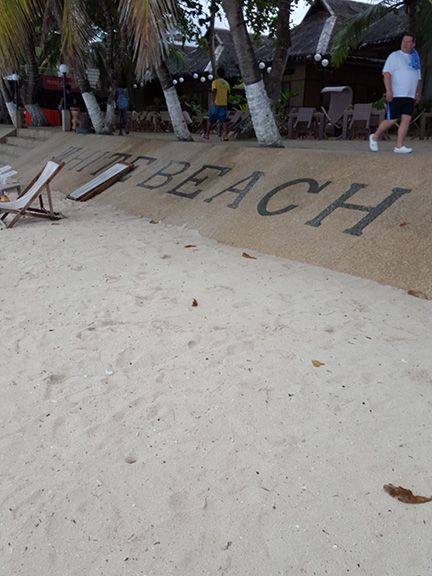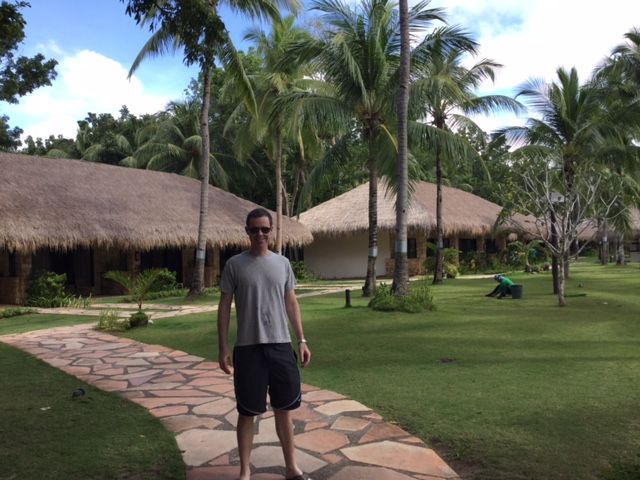 After leaving Bohol I flew back to Manila and the next morning caught a business class flight on Delta Airlines to Tokyo. Delta wasn't quite as nice as Cathay Pacific but it still was 100 times better than flying economy. The 4 hour flight flew by pretty quickly and I soon arrived in Japan.
Tokyo is a completely different world from the Philippines and especially the U.S. Japan is a developed country yet it is one of few countries where not many people speak English. This was a bit daunting at first when I realized most people don't even know a single word of English, but I soon realized it is still is easy to get around. Americans are definitely spoiled ( and lucky) in that we are the only country that don't have to learn a different language to communicate with people from the rest of the world. After the first day I quickly decided it was essential to purchase a Japanese LTE sim card from Bic Camera in Shibuya and once I did this Google Maps and Google Translator helped me out a great deal.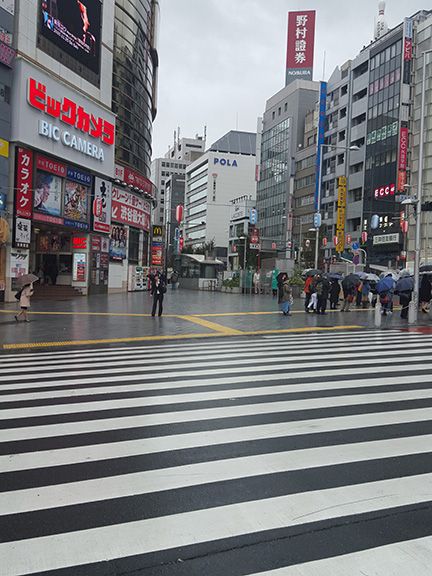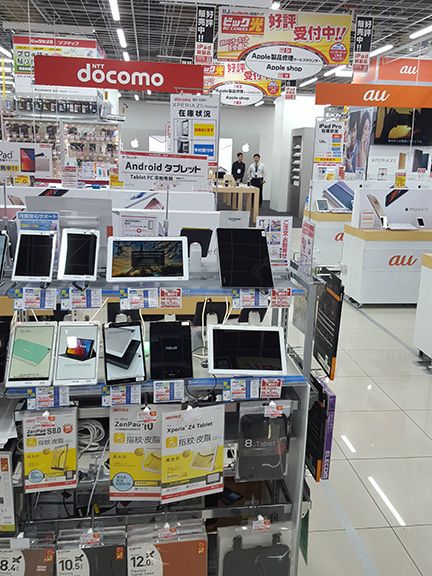 Tokyo is a massive city. It's similar to NYC however it's incredibly clean, safe, and easier to get around due to a great public transportation system. The weather in Japan was colder which was a big change from the Philippines but it was a bit warmer than where I live North East of the U.S. so I handled it well. I believe it was around 45 F (7 c). I decided to stay in an area of Tokyo called Roppongi. I picked the Grand Hyatt hotel and although it was priced at about $700 a night, I feel it was worth the steep price tag. It probably was one of the nicest hotels I have ever stayed at in my life. There were three people that actually took me up to my room and helped me settle in. The service at this hotel was impeccable and the positive side of Japan is that tipping is never necessary and is actually considered rude. The automatic flushing toilette was definitely the highlight and I am thinking about importing one from Japan for my own bathroom!
Much like NYC, there are hundreds of neighborhoods in Tokyo. The difference is that rather than have address like we do in the U.S. Japan uses blocks instead. This makes it a  hard to find places because many establishments are in mutli level buildings which are all stacked up on top of each other. The sign below was in English however most of the signs like this are not so it's not easy determining what floor a place is located on. None the less, once I got the hang of navigating with Google maps, it wasn't that hard to get around.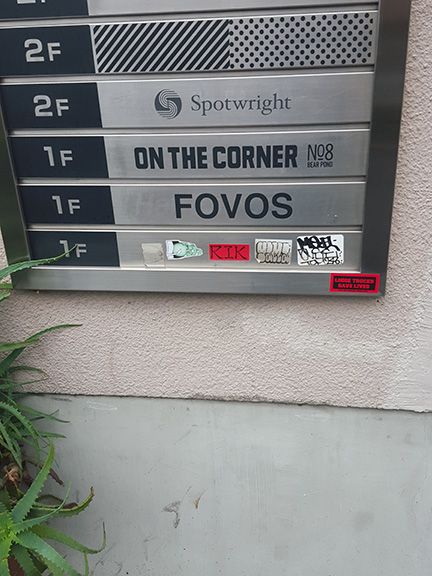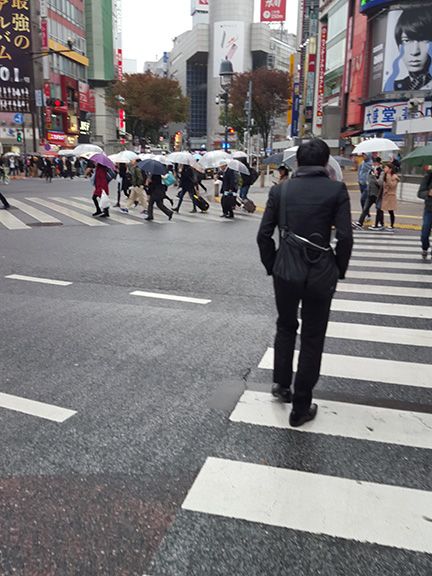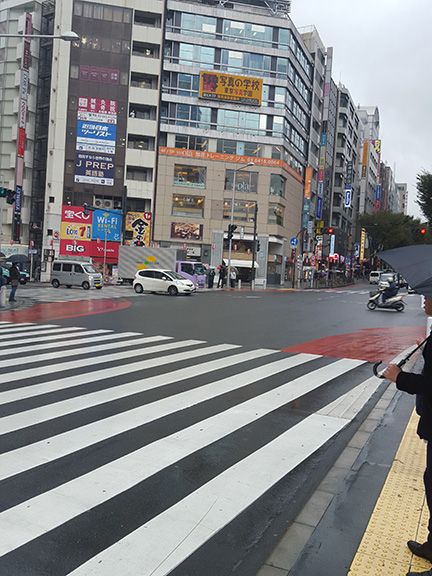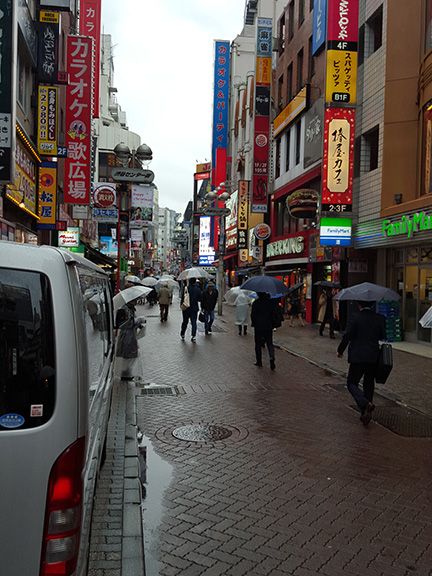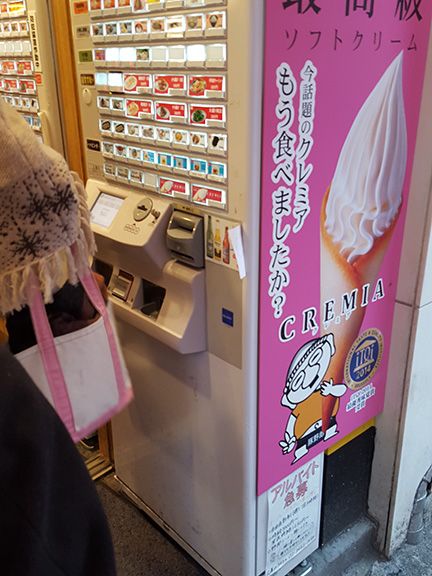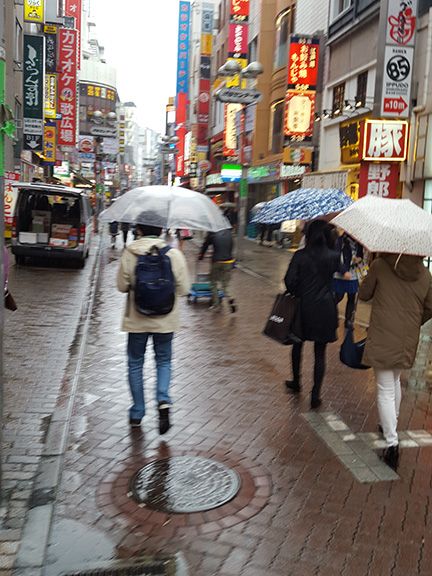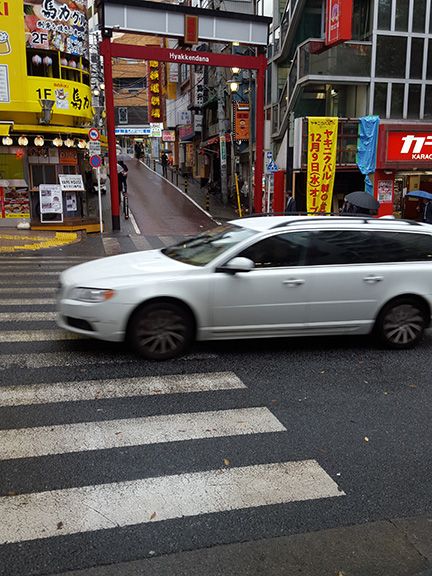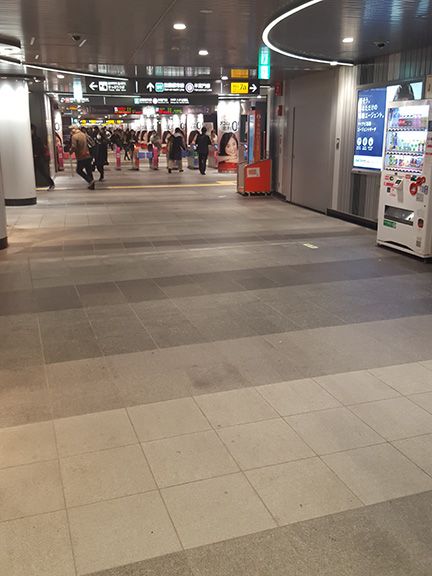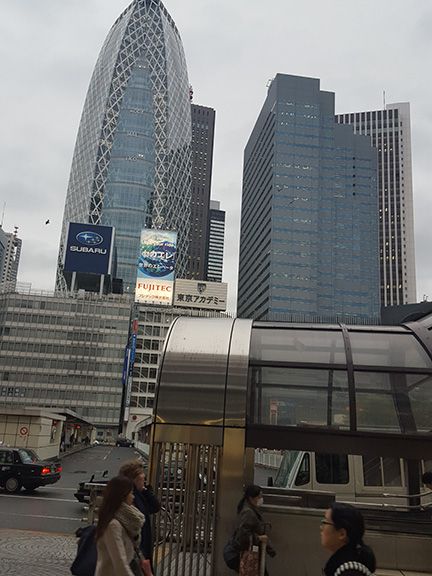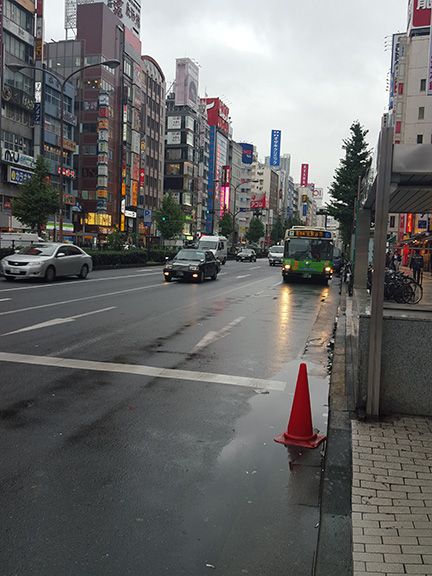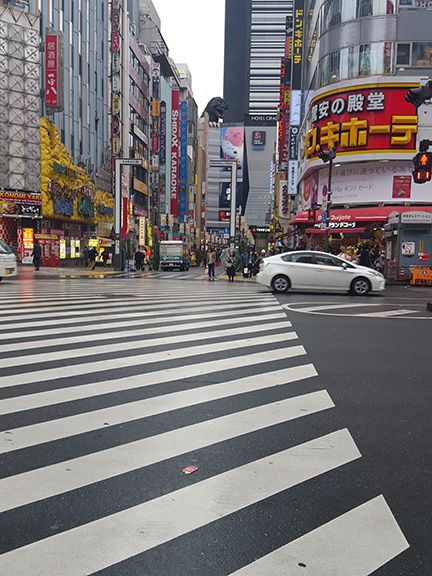 Roppongi is an area of Tokyo where many foreigners live. It is home to some of the large investment banks like Goldman Sacs and Barclays. Although I would have preferred to stay somewhere a little more quiet I still enjoyed this location as it was close to the metro and therefore it was easy to get from place to place. It's also a big party place with many clubs and bars which stay open until 5am each day. The one down side to Tokyo is that the metro shuts down at 12:00 pm. Of course you can take taxi's but they can be very expensive so the fact that the Grand Hyatt was only about a 10 minute walk from the some great night life was nice!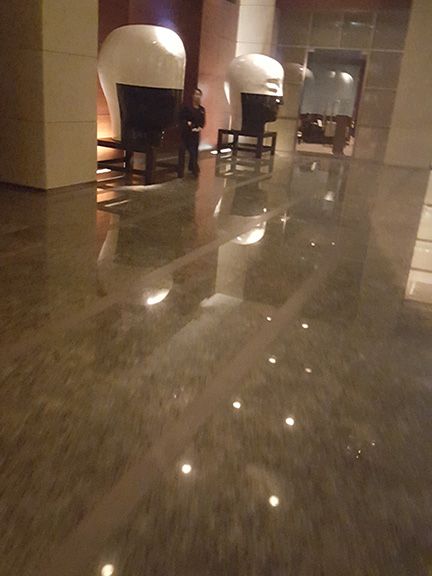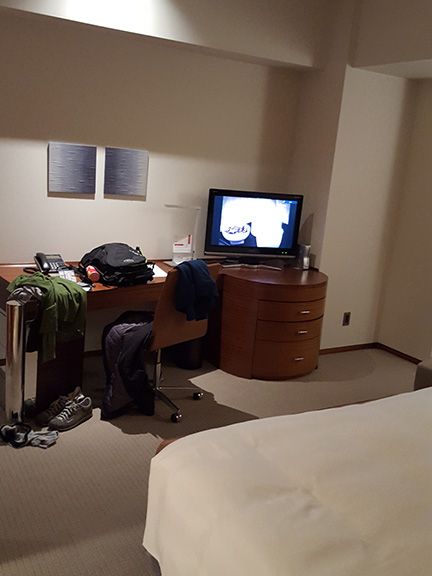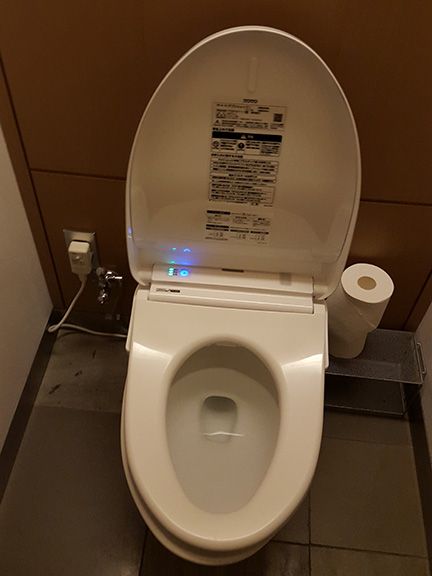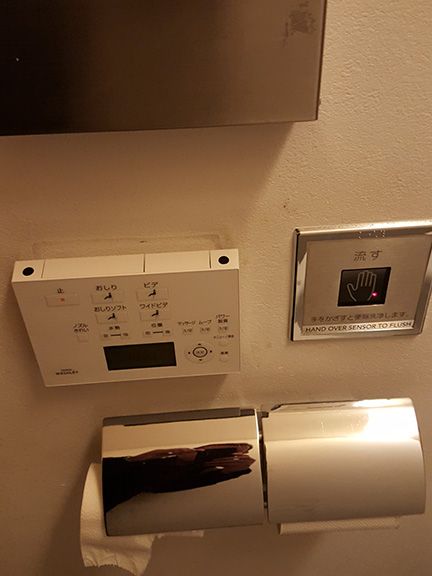 Tokyo is heaven on earth for a foodie like myself. They have over 100,000 restaurants and some of the most incredible foods I have ever tasted. Of course the number one food is sushi. It's absolutely amazing everywhere you go but if you don't mind spending a little money you can taste some exotic fish that you won't find anywhere else. For instance, I tried Fugu (blow fish) which although poison when prepared incorrectly, was really delicious. It almost tasted like Black Cod which is commonly referred to as Butter Fish and is incredibly tasty!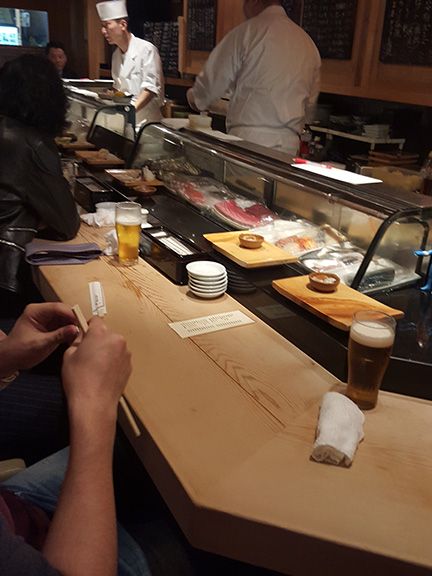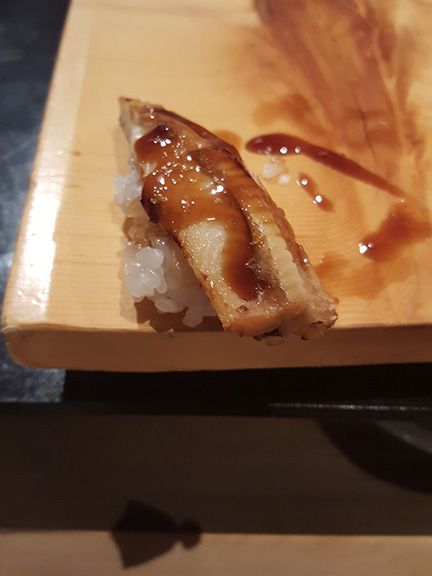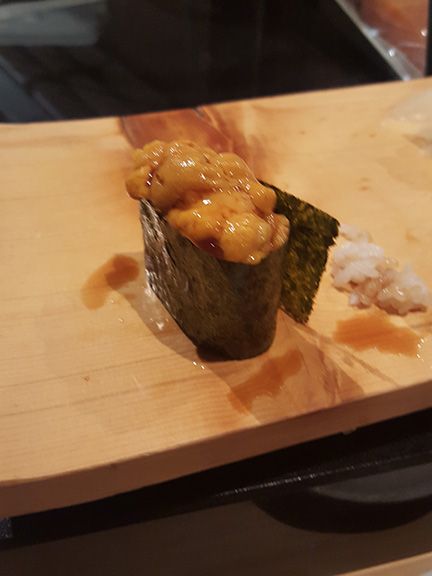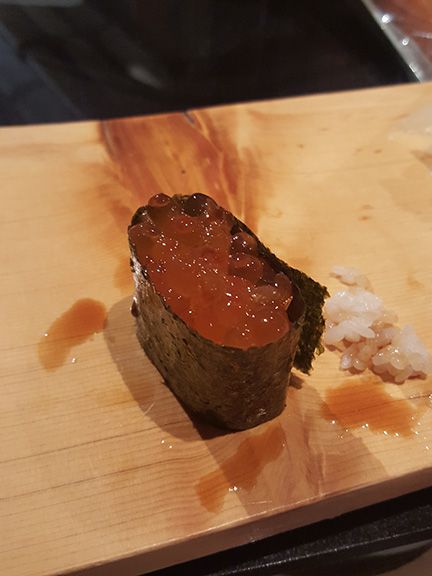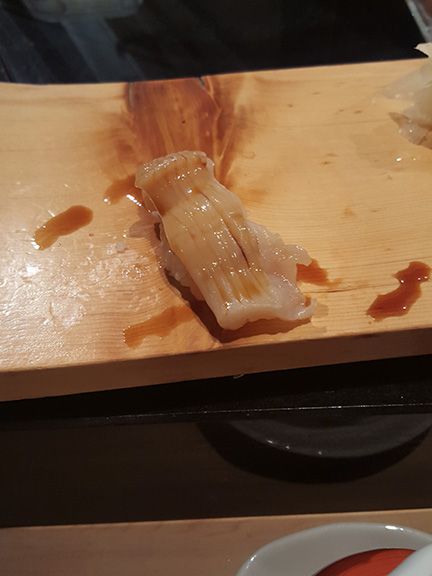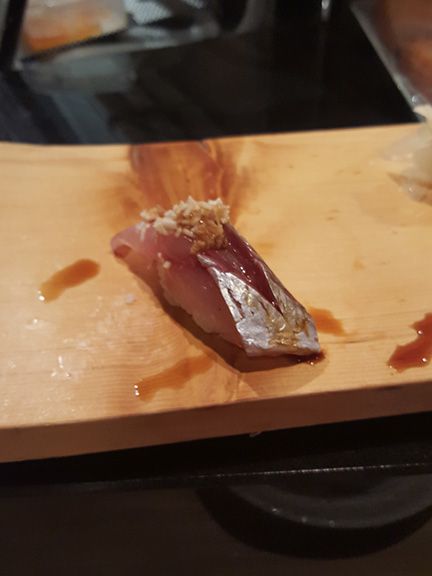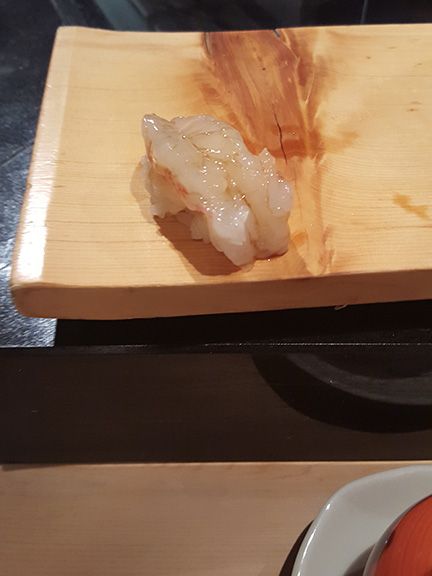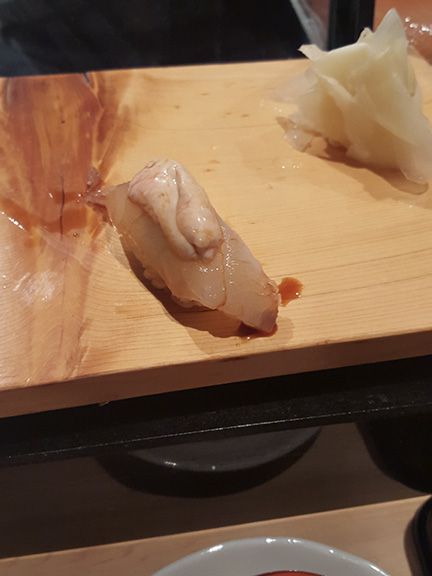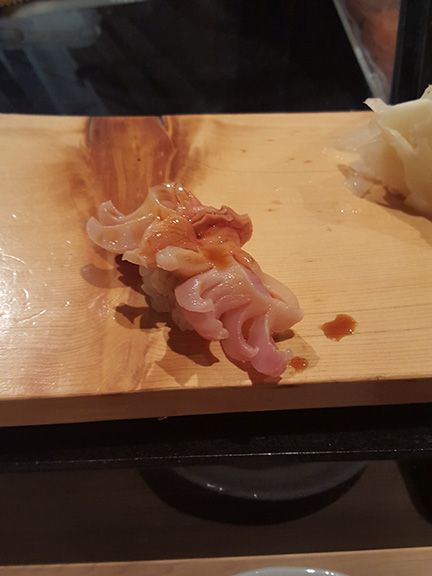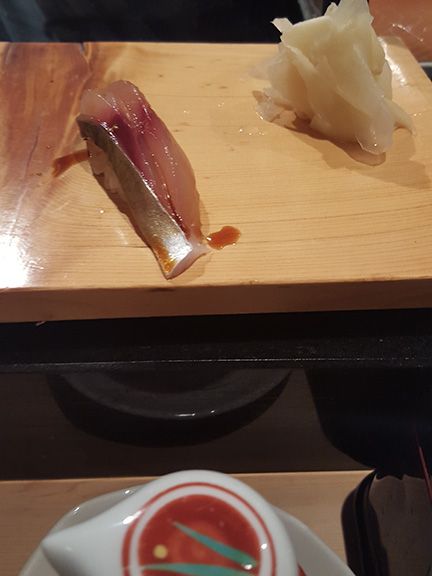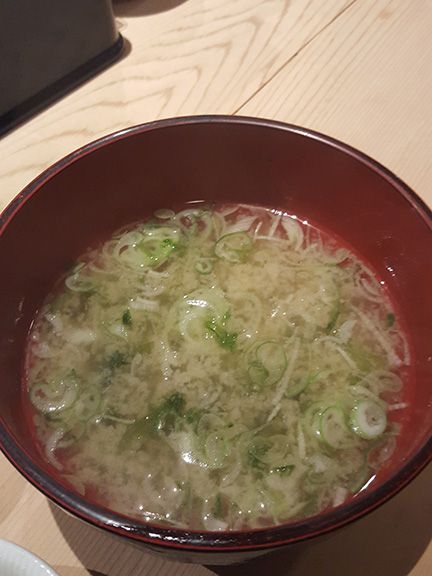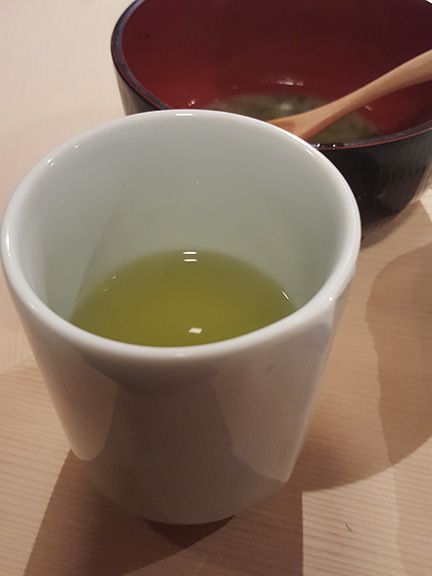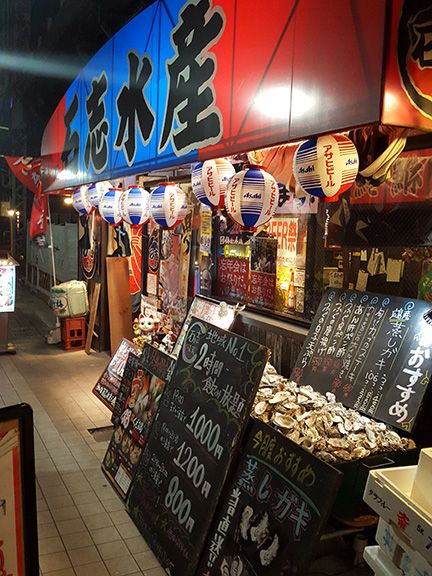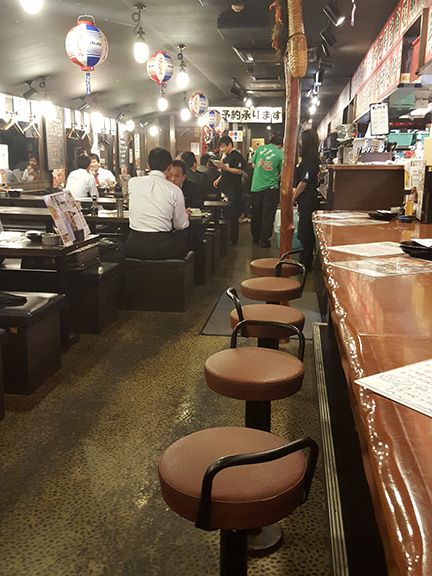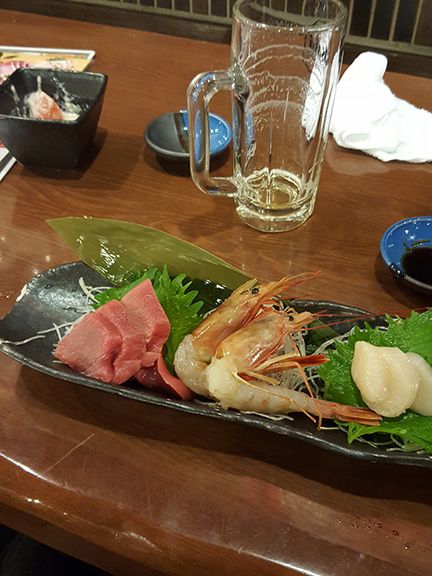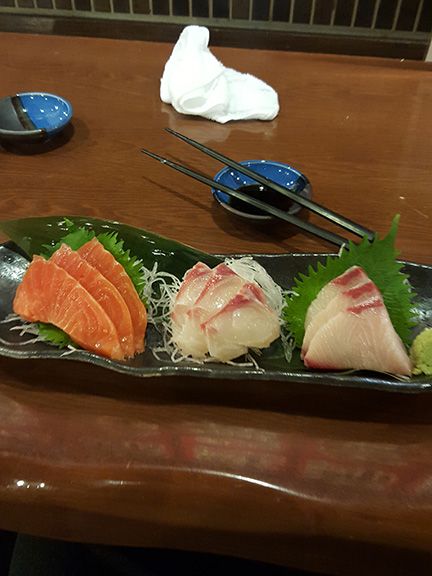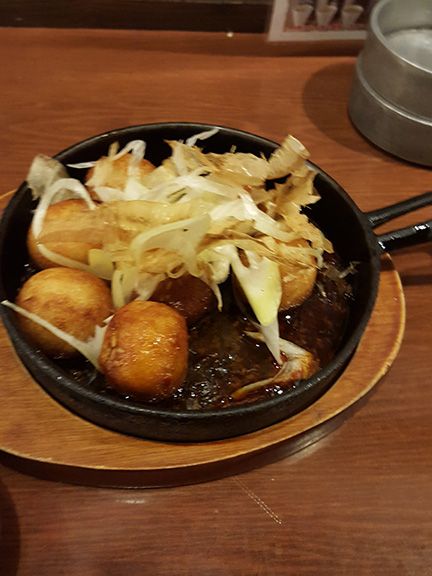 The ramen was my second favorite thing in Tokyo. Unlike the nasty $1.00 ramen that most people are familiar with, the ramen in Japan and Asia in general, is nothing like the U.S packaged ramen. There are many types of ramen from all different regions and each one has a unique flavor. In fact of the 100,000 restaurants I mentioned about, 30,000 are actually ramen restaurants so you can see how popular ramen really is in Japan. Although the food in Japan can become quite pricey the Ramen is typical priced at $10.00 or less and makes for a quick, easy and affordable meal at all hours of the day. One other interesting apsect of most fast food type restaurant is you don't pay the server. You actually choose and pay for your meal through a machine and then you receive a ticket which you then hand to the serve. Many low to mid range restaurants are like this in Japan.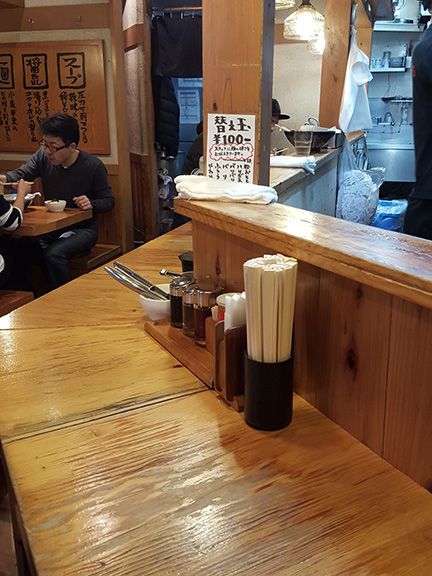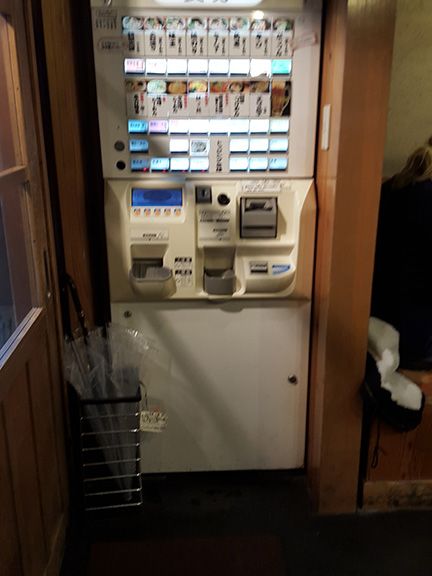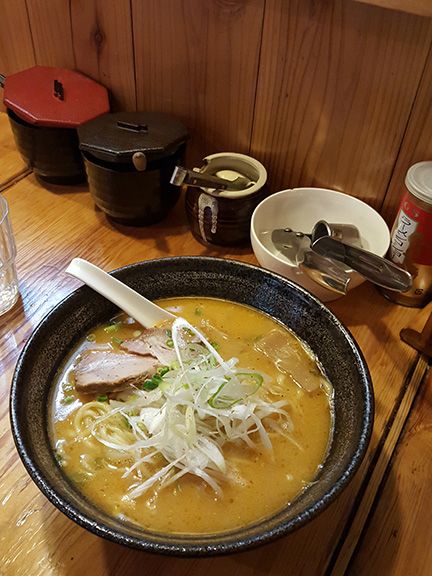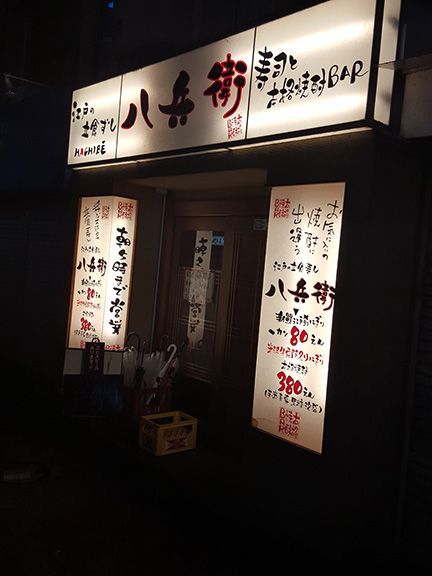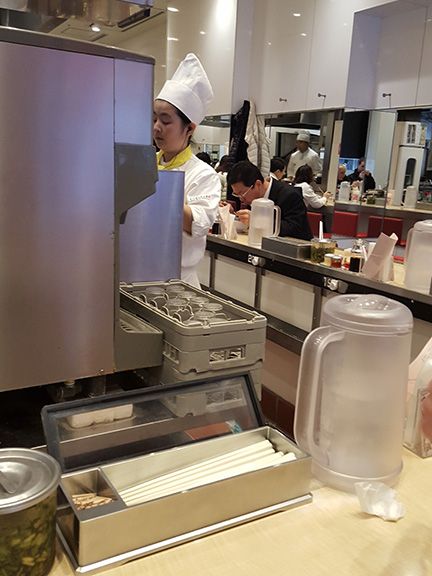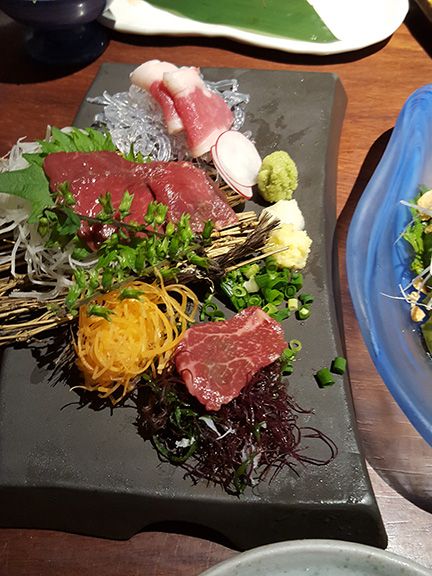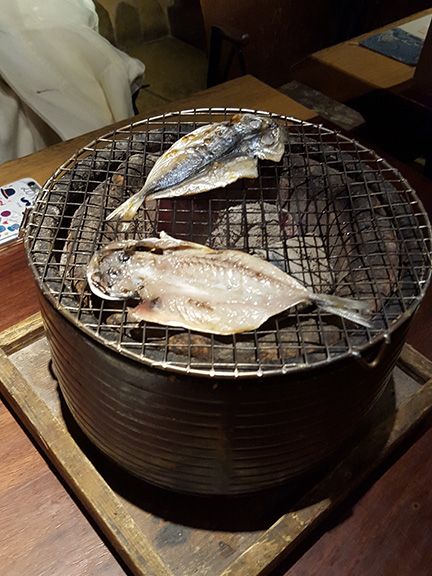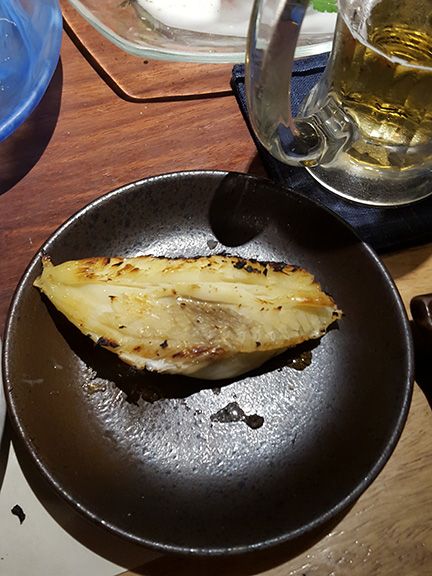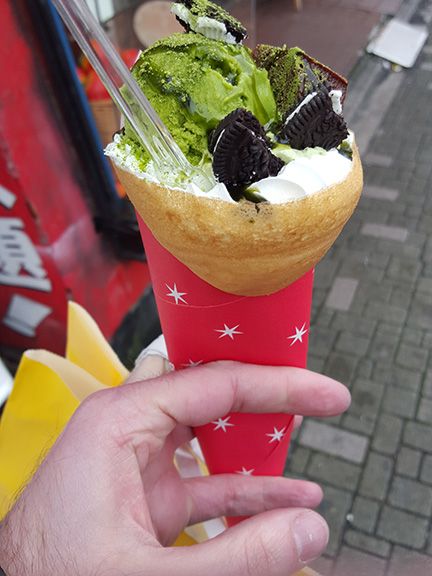 The other common types of foods I ate were yakitori (meat on a stick), Shabu Shabu (Japanese hot pot), Tempura (panko crusted fried meats and vegetables), Yakiniku (Japanese BBQ) and Takoyaki (a ball of meat or fish), and Macha (green tea) ice cream. There are many other types of Japanese food, but these are just a handful of the ones that I ate and I can't even begin to describe how much better they tasted in Japan than in the U.S.
All and all this trip was one of the most memorable experiences of my life. Many successful traders like to spend their money on items like expensive gadgets, or fancy cars. I could do this but I prefer spending my money on experiences… Either way, when you become a successful trader like myself the world really does open up to you. The average person may never consider going to a place like Japan because even an economy class ticket will run you about $1500, but a single profitable trade on even a relatively small account could result in a $1,500 profit in as little as a few minutes. Seriously…
Trading stocks really can change your life and open up many avenues which would otherwise be off limits to the majority of people. I highly suggest you try out trading and see if it's the right fit for you.
To start profiting in the market click here.