Join Our Top Affiliate Program:
---
Congratulations on finding one of the top affiliate programs online for penny stock trading! Do you have a high traffic blog or website, opt-in email list, or some internet marketing method (no spamming) that would allow you to drive traffic to my sales page? Do you have a high traffic blog or website, opt-in email list, or some internet marketing method (no spamming) that would allow you to drive traffic to my sales page? How would you like to sell a product that basically sells itself, and get paid 60% of every sale? If this sounds good to you sign up for my affiliate program about trading penny stocks, and every time someone you refer buys my product, you will receive a 70% commission ($69.97 per sale)!
The Best Affiliate Program
Since September 2012 when I launched my product Penny Stock Behind The Scenes: Beat The Promoters At Their Own Game & Profit my return rate has been near zero! This is very rare in an industry where most people are selling worthless trading related products. You may be able to sell their products but if they get a 95% return rate, for all these useless Forex trading courses and other products, you are wasting a lot of time and money! My product is a real legitimate way for people to make thousands of dollars trading penny stocks and there is nothing else like it which is why you can earn a lot of money marketing this product.
If you are new to Clickbank please visit the following webpage to read more about Clickbank's affiliate program: Get Started As An Affiliate.To learn more about Clickbanks method for tracking purchases made through an affiliate's links please click here.
All commissions from our top earning affiliate program will be sent to you directly by Clickbank (an affiliate program management company) so you can be sure you will always be paid on time every month. They pay me thousands of dollars every month!
---
Steps To Get Started:
STEP 1 :
 Sign up for a free Clickbank account. This is easy and will only take you a minute.
Click here to open a Clickbank account now> (skip to step 2 if you already have a Clickbank account).
Please review my Affiliate Agreement, Anti-Spam Policy, and Earnings Disclaimer. THIS IS IMPORTANT! 
---
STEP 2 :
 Copy the Affiliate Hop Link below:
http://xxxxx.dr0832.hop.clickbank.net
*Replace xxxxx with your ClickBank Affiliate ID
---
STEP 3 :
 Encrypt your Hop Link: Go here
Under affiliate ID enter: Your Clickbank ID
Under vendor ID enter: DR0832
---
STEP 4 : 
Shorten your hop link with a free service like www.bit.ly which will also give you real-time link tracking.
---
STEP 5 :
Send people to purchase our product through your affiliate link and you'll get a 60% commission per sale which works out to about $69.97!
Once the link is clicked or typed into a browser, the tracking is automatically done by Clickbank and you get paid! Clickbank sends you checks every two weeks for the sales you make through your affiliate link (first check may take 1 month). Making money through my penny stock affiliate program is so easy!
All you need to do is send traffic to this website using your hop link through your opt-in email list, twitter, facebook, banner advertisements, ppc, or some other method. Leave everything else to us and let our stock affiliate program make you a lot of money.
We take care of all customer support and communication, and making sure the orders are fulfilled. I highly suggest trying to think outside the box and not just posting the same video on you tube like every other person. Instead make your own video review or review the product and make a website with your review or send your review to your opt-in email list. I am confident that anybody that uses my product will be completely satisfied because the quality of my course is far superior to anything I have every come across related to penny stock trading and the penny stock market and I use these methods to earn a living! Honestly there are a ton of worthless products in the stock market and forex niches and my course is nothing like these products.
---
Setting Up Clickbank Hoplinks
1. Replace ' xxxx ' with your Clickbank Affiliate ID. Please go to this link to sign up for an account if you have not done so yet. Use this hoplink: 
http://xxxx.dr0832.hop.clickbank.net
2. Ideally, you'll want to be able to promote my product using as many methods as possible. However, it's very important to be able to see what works great and what doesn't work as well. That's why Clickbank has a special built-in tool: the "Tracking Id"
3. At the end of your link, you will just need to insert: /?tid=trackid , where trackid can be anything you want.
For example:
http://xxxx.dr0832.hop.clickbank.net/?tid=blogpost
http://xxxx.dr0832.hop.clickbank.net/?tid=forum1
http://xxxx.dr0832.hop.clickbank.net/?tid=adword
4. In your Clickbank account, you will be able to see howmany sales you got through each of the tracking ids.
5. Your clickbank account will also show you all of you sales and commissions earned. It's a great tool. Definitely simple but very powerful.
---
Why Become An Affiliate?
1. You don't need to create your own products
2. You don't have to create a complex website
3. You don't need to do take orders or process payments
4. You don't have to invest any large sum of money to get started.
5. You simply send traffic, sit back, and collect your commissions!
---
Banners
Feel free to use any of the graphics below! Just right click and then choose file > save as, to save them to your computer then upload to your hosting service or server. Make sure to use your Clickbank hoplinks with these images or link to a review of my product and then ad your hop link to that page, so that you will get credit for the sale when somebody clicks on them. Just replace xxxx with your clickbank username for each link.
http://xxxx.dr0832.hop.clickbank.net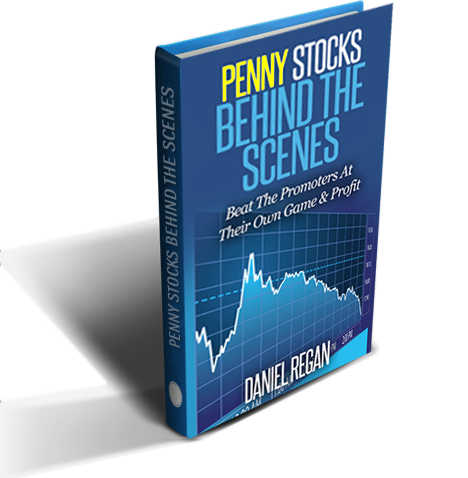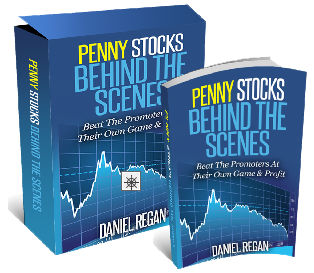 200x200: pixels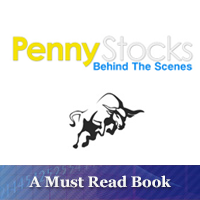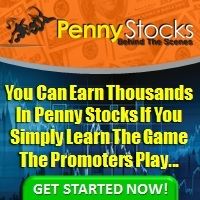 468x60: pixels


728x90: pixels


---
Tips And Other Advice:
1. Buy a domain name that includes the keywords in our keyword list
Create a detailed product review or website about my product.
Use the product images and the banners above.
Submit your website to search engines
Build links to your site using social bookmarking or article marketing
Create links to your review site from your Facebook or Twitter accounts.
Write about my product on other sites, blogs, forums & social networks to get traffic for my top stock market affiliate program.
Optimize your site to improve your search engine rankings.
Create video testimonials and upload them to YouTube.
For best results make sure what you do is UNIQUE. If 30 people post the same mediocre video on you tube, there's a good chance nobody will generate any sales.
Want To Keep In Touch With New Products, Affiliate Contests
And Other Important Info? Join Are Email List Right Now.